Best player prop bets for Friday's NHL slate: Matthews to take advantage of Ottawa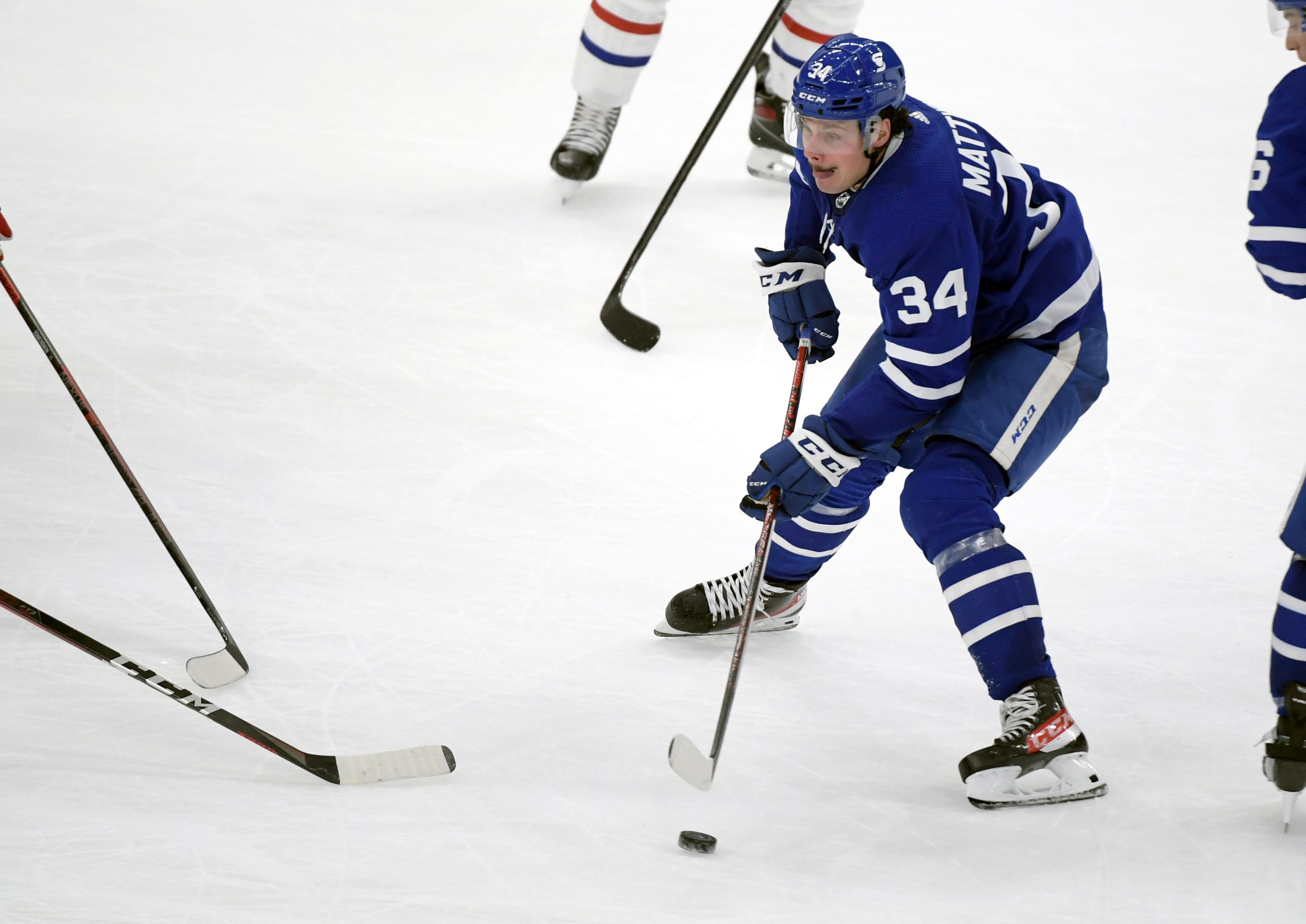 With nearly every team having played a game in this new NHL season, we are going to start to look for consistent play among the teams. Even this early in the season, we will likely be able to determine which guys are in for a great season and which guys are more so a role player. Friday's slate is set to start at 7:00 p.m ET. Among the teams playing tonight are the Pittsburgh Penguins, Tampa Bay Lightning, Toronto Maple Leafs, Washing Capitals, and St. Louis Blues. Here we will look to break down a few player prop bets based on the information we have so far.
Let's take a look at three of the best prop bets for Friday's slate of games.
Auston Matthews Over 1 Point (-154)
The Toronto star will look to rebound from just a decent performance in the season opener. Matthews assisted one goal in the Maple Leafs' opening game, had seven shots on goals, and somehow could not manage to score. Now playing the Ottawa Senators, we are going back to Matthews to make more of an impact. This play is more so a knock to the Ottawa defense. The Senators were the second-worst defense a season ago, allowing 3.35 goals per game. They have not yet played a game, so there is no reason to expect their defense to all of a sudden be improved. With no hook, all Matthews would need to do is score or assist one goal and we get a push at worst.
Steven Stamkos Over 1 Point (+116)
Steven Stamkos will look to follow up a three-point performance when the Tampa Bay Lighting rematch with the Chicago Blackhawks. Stamkos had one goal and two assists on opening night in route to a Tampa Bay 5-1 win. With how Chicago's defense looked, there is no reason to believe they will fare much better the second time around. The Lightning have talent all over the ice, which is prime for Stamkos to assist another goal.
Alex Ovechkin Over 1 Point (+140)
This is going to be more of a value play because Ovechkin is coming off a game where he had two assists. So, now that we are getting these odds for him to have more than one point, it feels like too much to pass up. Ovechkin did not even score the other night and he still would have easily cashed this bet. The Washington Capitals are playing the Buffalo Sabres once again, so Ovechkin should have more than enough chances to score or get another assist. Even if he does not get two points, all we would need is a single goal for a push. Maybe he manages to get an empty-net goal at the end of the game, which is why I like this prop.
Pickswise is the home of free NHL picks and predictions. We will cover all the big offseason news before making picks for every game during the 2021 season.