Best player prop bets for Wednesday's NBA slate: Hayward looks to remain red hot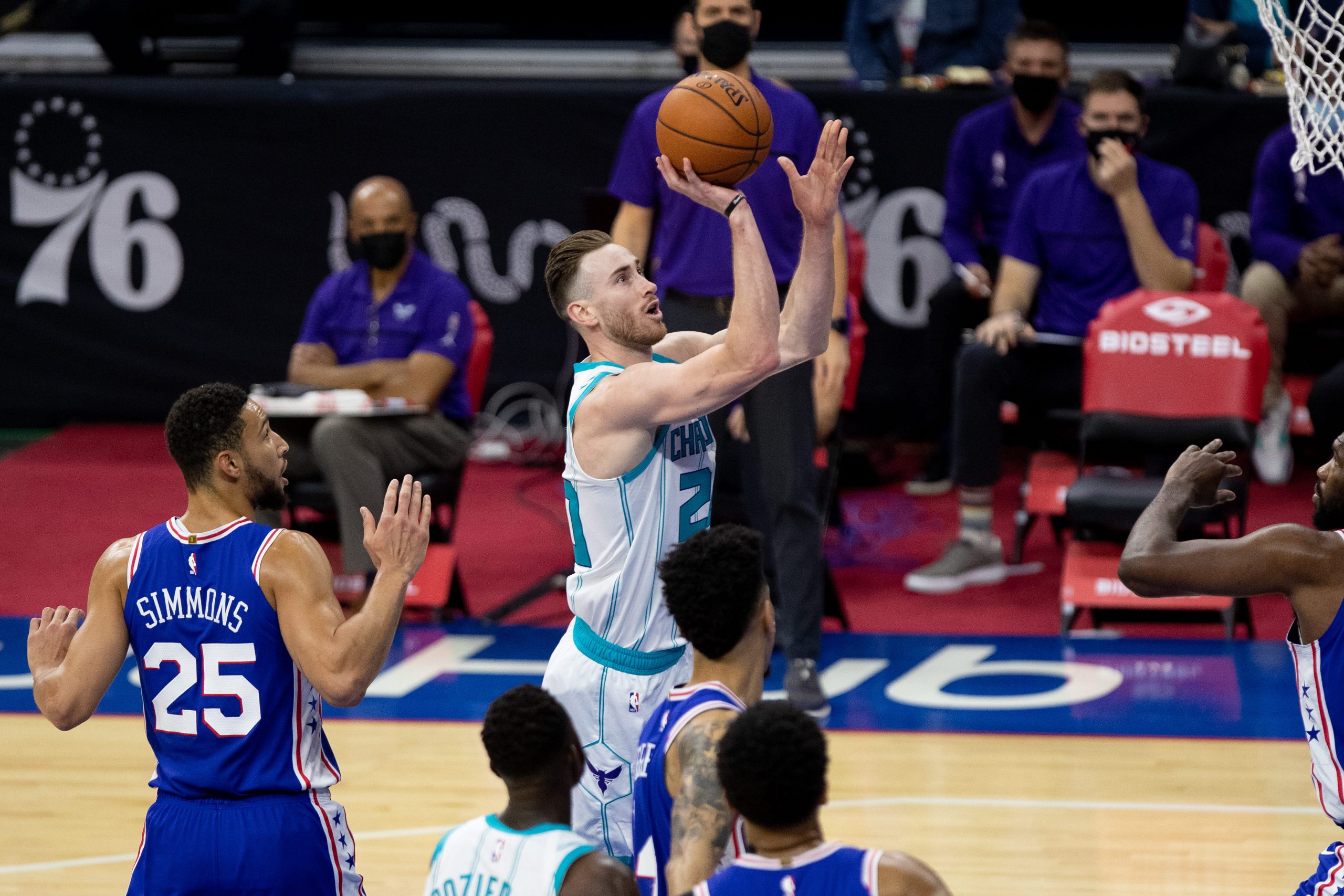 The week is about halfway over with the NFL playoffs to resume this weekend. There is always plenty of college basketball to keep an eye on everyday as well. But first, it is the NBA's time to shine on Wednesday, and we have eight games on the schedule despite postponements of the Orlando Magic vs. Boston Celtics and Utah Jazz vs. Washington Wizards games. Among the teams in action are the Brooklyn Nets, Atlanta Hawks, New Orleans Pelicans, Charlotte Hornets and Milwaukee Bucks.
Let's take a look at three of the best prop bets for Wednesday's slate of games.
Gordon Hayward Over 19.5 Points (-125)
The Hornets will host the Dallas Mavericks Wednesday night as they will try to extend their four-game winning streak. Hayward has been a huge part of Charlotte's recent success, averaging 29.3 points per game over this stretch. Not only that, but just is general he is averaging 22.5 points per game. Hayward is the clear leading scorer for the Hornets and is shooting 50.3 percent from the field and 40.4 percent from the three-point line. He has scored more than 19 points in three of his team's last four games. Keep in mind, that Kristaps Porzingis is expected to make his season debut against the Hornets which could affect their inside presence. In turn, I expect Hayward to take more shots from mid to long range and reach this number without much trouble.
Caris LeVert Over 1.5 made Threes (-184)
First of all, this is a big number to lay. There is no question about that. Then there is the fact that LeVert primarily comes off the bench, so his minutes will be down. Despite those two factors, I still like LeVert to drain a couple threes. He has made a minimum of two three-point shots in eight of the 12 games so far. LeVert is averaging 34.9 percent from the three-point line, so while he has struggles occasionally, making two threes against the Knicks does not seem too much to ask.
Zion Williamson Over 29.5 Points + Rebounds (-120)
Williamson looks to be taking a major leap in his second season in the NBA. For starters, he is averaging 21.9 points per game. He is shooting 55.7 percent from the field. His points prop in this game against the Clippers is 21.5, but based on his averages, this feels too close to take against a solid Clippers defense. That is why I would be looking for points + rebounds.
Williamson is averaging 8.1 rebounds per game, so in the off chance that he crushes his points prop, he will more than likely secure enough rebounds. Or if he scores say 20 points, there is still a chance that he turns it into a double-double by grabbing at least 10 rebounds. It is worth noting that the Clippers are the worst rebounding team in the NBA. So, while they may (somewhat) limit Williamson from scoring, I think he will manage to crash the boards effectively.
Pickswise is the home of free NBA picks and predictions. We will cover all the big offseason news before making picks for every game during the 2021 season.