Best player prop bets for Wednesday's NHL slate: Leon Draisaitl begins his Hart Trophy defense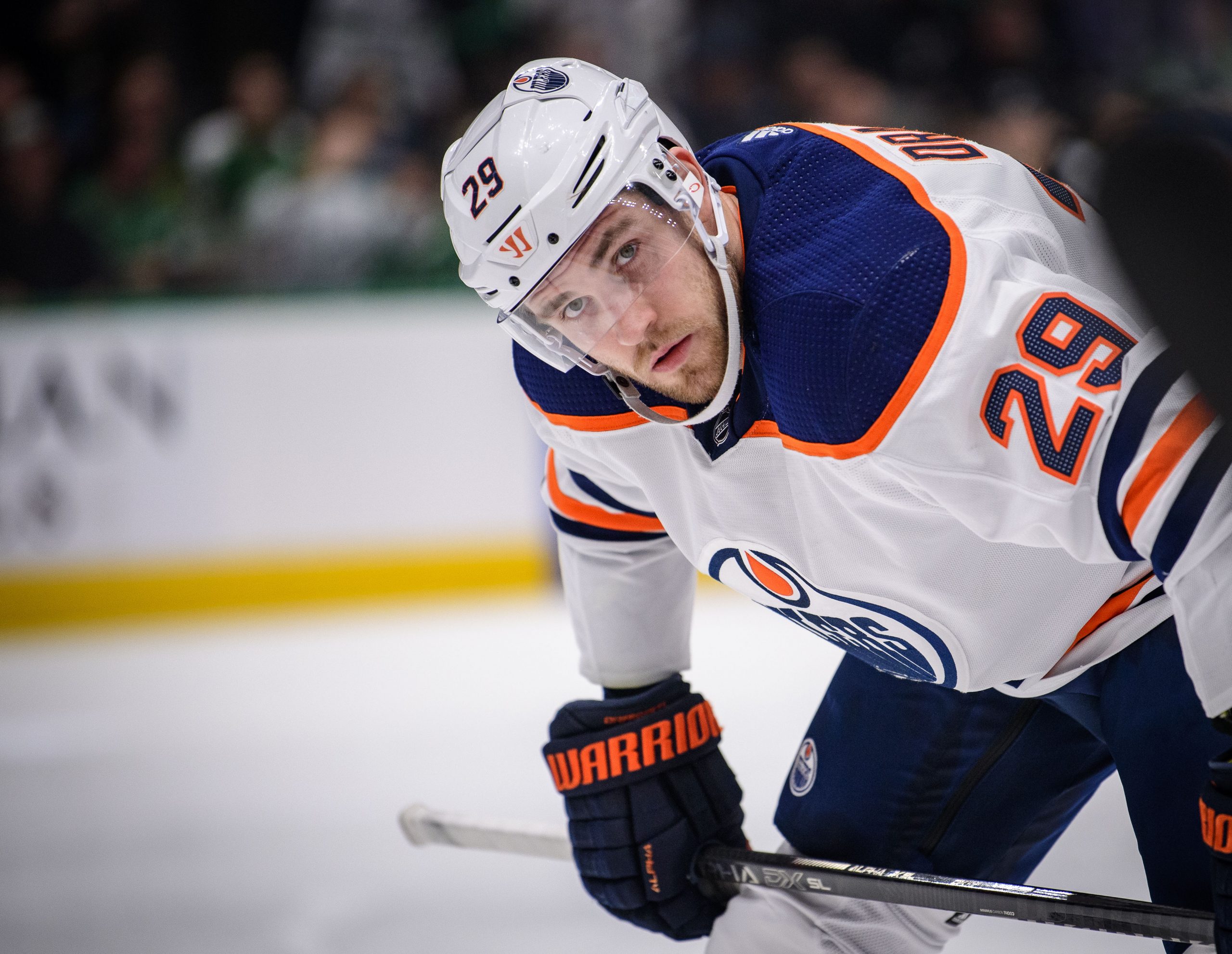 A brand new NHL season is about to get underway on Wednesday night as we have a five-game slate set to start at 5:30 p.m ET. Among the teams playing tonight are the Pittsburgh Penguins, Tampa Bay Lightning, Toronto Maple Leafs, Edmonton Oilers, and St. Louis Blues. We are sure to see some rustiness to start the year, which may bring into play some player prop bets. This is especially true if the defenders are not yet sharp.
Let's take a look at three of the best prop bets for Wednesday's slate of games.
Leon Draisaitl Over 1.5 Points (+104)
One of the best offensive players last season will get his season underway when the Edmonton Oilers host the Vancouver Canucks on Opening Night. Draisaitl was not just a scoring threat last season, totaling 110 points to lead the NHL. This includes an NHL best, 67 assists and 43 goals, which was fourth best. He will have teammate, Connor McDavid right beside him, who was also among the best offensively last season. We already expect there to be quite a few goals in this game, so it is not hard to believe that Draisaitl will immediately get involved.
Auston Matthews Over 0.5 Goals (+106)
Matthews was a key part of the Toronto Maple Leafs last season and may be expected to do even more here as they are the favorites to win the North Division. Obviously known for his goal scoring abilities, Matthews will look to find the back of the net early here. He scored 47 goals last season, good for second-best in the entire NHL. Of his 47 goals, 12 were during power play opportunities. This gives me hope that the young Maple Leafs' Center will be able to score. It is still never a guarantee that Matthews will be fully ready for this game. Especially because there was no preseason. It very well could take him a few games to get back to full form, however, I believe Matthews is good enough to be focused and to find the back of the net in the opener.
Patrick Kane Over 0.5 Assists (-146)
There is no question that the Chicago Blackhawks struggled last season. One of their bright spots however, was Patrick Kane. Not in the sense of a major goal scorer, but Kane is lethal when it comes to setting up his teammates. Kane had 51 assists last season, which was good for ninth in the NHL. During power plays, he had 15 assists, which was 33rd in the league. Here we are more so banking on the fact that Chicago is playing Tampa Bay, who will be lifting their championship banner. The Lightning might not be fully focused to say the least and I can see Kane easily finding a way to set his team up for a goal.
Pickswise is the home of free NHL picks and predictions. We will cover all the big offseason news before making picks for every game during the 2021 season.