Best player prop bets for Monday's NBA slate: Hunter gathering up big numbers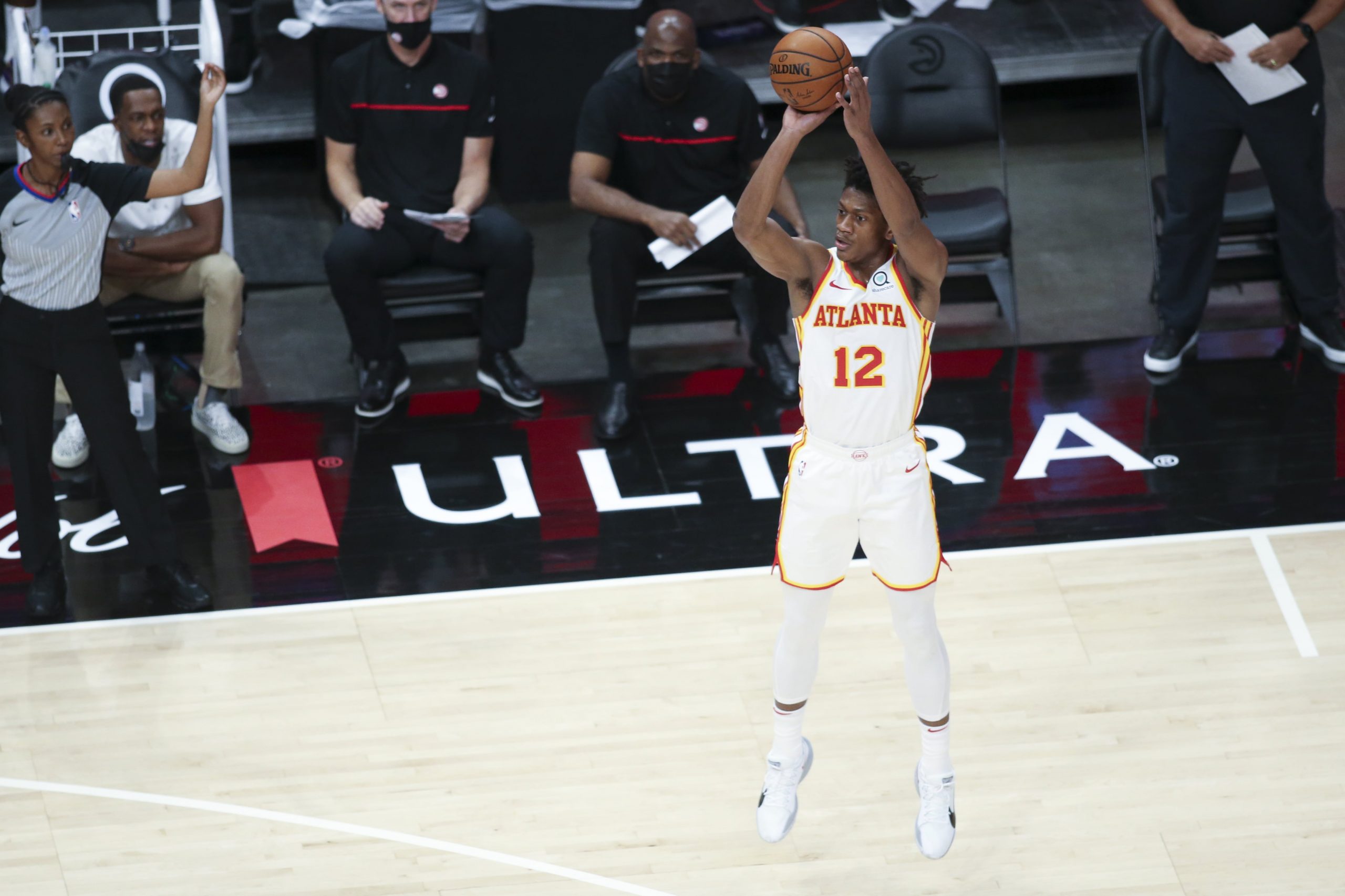 Monday marks the beginning of the first full week in 2021, and it's one in the sports world that will be dominated by the NBA—at least until the NFL returns to action on the weekend. With the next football games not until Saturday (playoffs), Sunday (playoffs), and the following Monday (National Championship), it is basketball's time to shine. Who will shine brightest—or not—during Monday's slate nine NBA games? Let's answer that question with our best player prop bets.
De'Andre Hunter Over 19.5 points + rebounds + assists (-108)
I'm not sure if the oddsmakers have been paying attention to Hunter and the Hawks this season if his p+r+a quota is set at a disrespectful 19.5 for Monday's date with New York. The second-year man out of Virginia has exceeded this total in each of the last five games (29, 20, 22, 30, and 24). In two January outings, Hunter is 14-of-21 from the floor, 5-of-8 from three-point land, and 7-of-8 at the charity stripe. He also averaged 5.5 rebounds in that pair of games. With Atlanta banged up (Rajon Rondo, Kris Dunn, and Danilo Gallinari are all sidelined), Hunter will continue to get a ton of well-earned playing time.
Jayson Tatum Under 24.5 points (-102)
Jaylen Brown has taken over primary scoring duties for the Celtics, at least temporarily. That is not to say that Tatum cannot get his fair share of points, but even with Kemba Walker sidelined he does not necessarily have to do a ton for Boston to be successful since Brown is so on fire right now (27.5 ppg). Tatum comes in at 24.3 ppg, and what's alarming is his lack of getting to the free-throw line. He has played three games with zero attempts and another with only one. If Tatum cannot get to the line on Monday, points are not going to be easy to come by against a solid Toronto defense.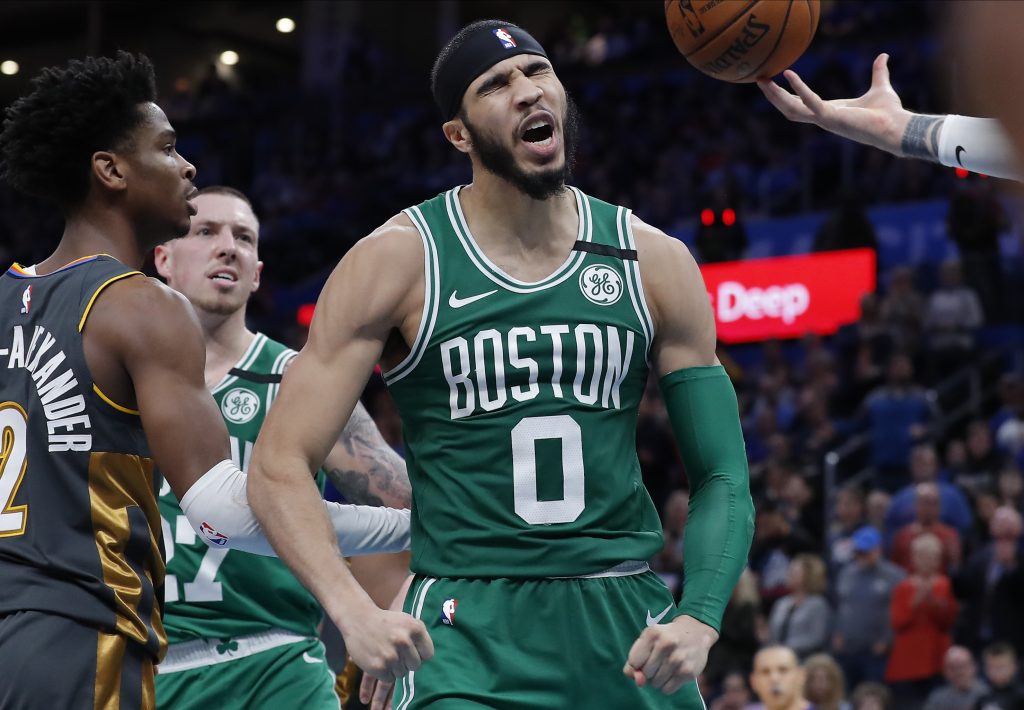 Bam Adebayo leading point scorer (+480)
With his new contract in tow and nothing to worry about in that regard, Adebayo has been outstanding so far this season. He is averaging 19.0 points per game and the only time he has scored fewer than 17 was when the Heat were humiliated 144-97 by Milwaukee and Adebayo logged only 25 minutes because the game was over by halftime. The former Kentucky standout may have to shoulder the load once against because Jimmy Butler recently missed two games with an ankle injury and clearly wasn't 100 percent against the Mavericks on Friday (two points on 0-for-6 shooting). Shai Gilgeous-Alexander is the only real threat on Oklahoma City, but he is averaging just 12.0 ppg over the past two contests and is 8-for-25 from the floor during this stretch.
Lonzo Ball Under 2.5 three-pointers (-155)
Although -172 may not look like great value, that is because the under is clearly the way to go on Ball's 2.5 number from downtown. The fourth-year point guard has made more than two three-pointers only once in the last five games (when he went 3-of-8 from the land of plenty during this past Saturday's upset of Toronto). Ball is shooting a mere 30.2 percent from deep so far this season—on pace for the worst such performance of his career. It is also worth noting that India's defense does not yield many three-point attempts. The Pacers are No. 2 in the NBA in opponents' three-point rate at 32.4 percent, including 29.4 percent in their past three outings.
Pickswise is the home of free NBA picks and predictions. We will cover all the big offseason news before making picks for every game during the 2021 season.