Best player prop bets for Thursday's NBA slate: Russell to roll with Towns out
You might have thought that everyone in the Eastern Conference would be looking up at the Brooklyn Nets in the standings this season. Instead, it is lonely at the top right now for the Philadelphia 76ers. The 7-1 Sixers will face 4-4 Nets in a Thursday night clash that remains intriguing even though Brooklyn is struggling and Kevin Durant is out. Also on the Thursday ticket are the Mavericks, Nuggets, and Lakers.
Let's take a look at four of the best player prop bets.
Jonas Valanciunas Under 27.5 points + rebounds (-122)
Valanciunas may be more involved in the Memphis Grizzlies' offense since Ja Morant is sidelined by an ankle injury, but this 27.5 quota is still too high. The veteran center is averaging 14.7 points and 11.6 rebounds per game so far this season. In case you need help with math, that is a combined number of 26.3. So we are simply playing the percentages here. Of course, that's not the only reason for this pick. The Cleveland Cavaliers are 20th in the NBA in pace of play (103.8 possessions per game) and over their past three outings they are averaging a mere 97.8 possessions. The fact that Morant is out also means Memphis will be more willing to contest this one at Cleveland's slow pace. Fewer possessions obviously means fewer opportunities for Valanciunas in both the points and rebounds departments.
Jamal Murray Over 21.5 points (-104)
Murray is not quite as on fire in the early stages of this 2020-21 campaign as he was in the bubble, which is why you can get his Thursday number at an enticing 21.5. There is no reason why the Denver Nuggets' star guard can't soar past that quota, and he might do so with ease. It is true that Murray scored only 13 points on Tuesday against Minnesota, but Nikola Jokic and Will Barton were hot and Murray was just staying out of their way. It's not like he was playing poorly. More telling is the fact that the former Kentucky standout scored 31 and 36 points in the two previous games. Don't be surprised if Denver's showdown against the Dallas Mavericks develops into a Murray vs. Luka Doncic battle.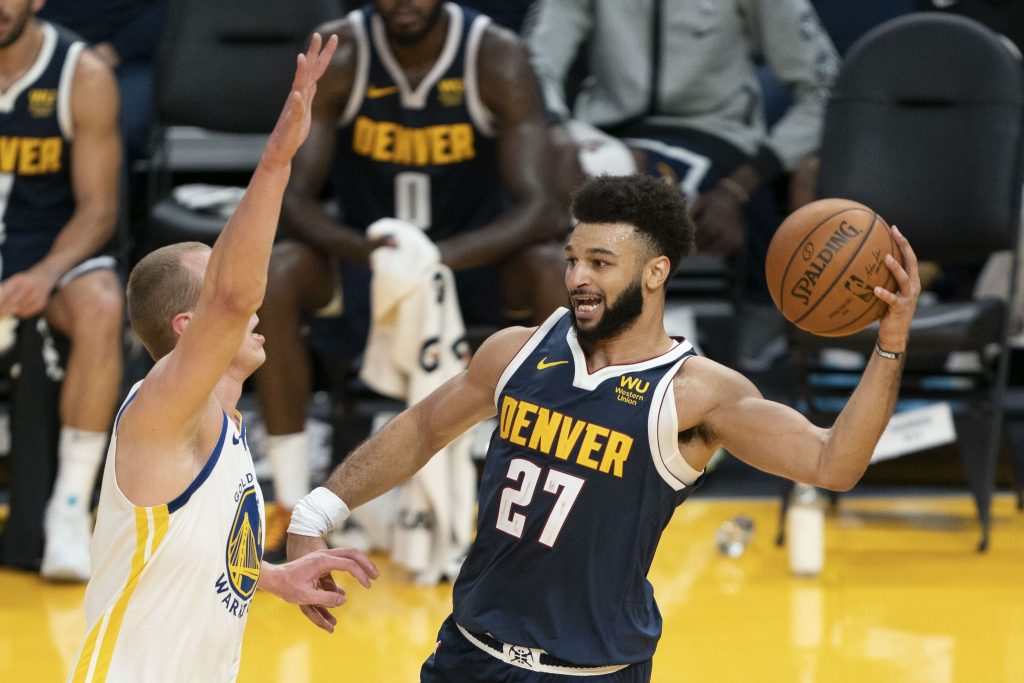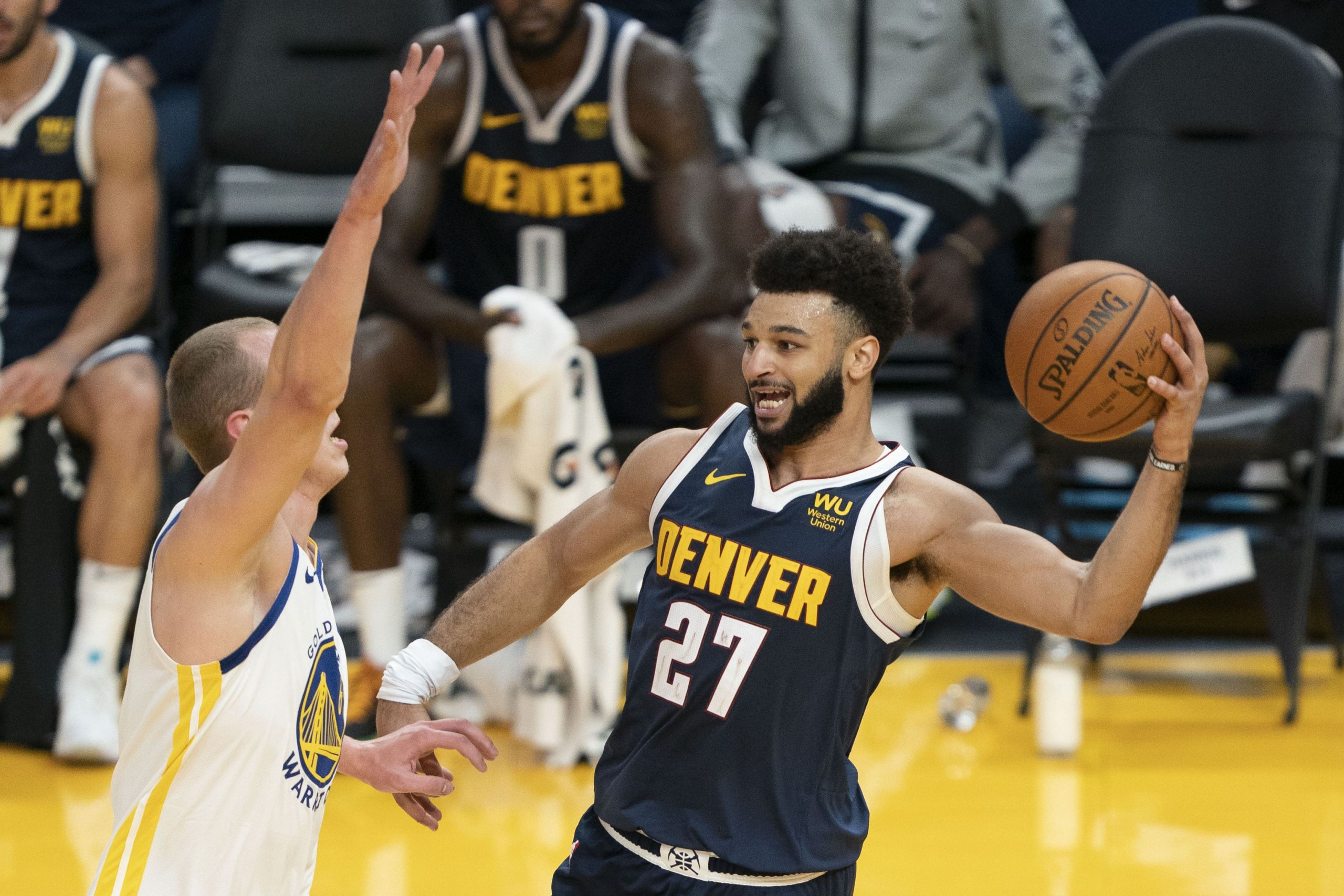 D'Angelo Russell leading point scorer (+400)
We hit our longshot leading scorer play earlier this week with Bam Adebayo (+450) shouldering the load against Oklahoma City. There is similarly strong value on Russell when the Minnesota Timberwolves go up against the Portland Trail Blazers. Obviously Damian Lillard and C.J. McCollum are the favorites, but there is always a chance that Portland's guards share the wealth and kind of cancel each other out. Russell won't have to endure that same problem with an injured Karl-Anthony Towns unavailable. Malik Beasley and No. 1 overall pick Anthony Edwards are scoring a fair amount, but Russell is currently the man in Minnesota. He is coming off a 33-point effort against Denver on Tuesday.
Seth Curry Over 14.5 points (-116)
You have to like Curry's chances of scoring more than 14.5 points in the Sixers-Nets game—perhaps comfortably, too. The younger Curry brother exceeded the 20-point mark for the third time in the past four contests when he delivered 28 during Wednesday's 141-135 shootout victory over Washington. He has scored at least 17 in five of Philadelphia's last seven outings. The former Duke star has been absolutely unconscious from three-point land this season. He is 19-for-35, including 18-for-30 in the last seven games.
Pickswise is the home of free NBA picks and predictions. We will cover all the big offseason news before making picks for every game during the 2021 season.