Best player prop for Thursday's NBA slate: Randle busts out the D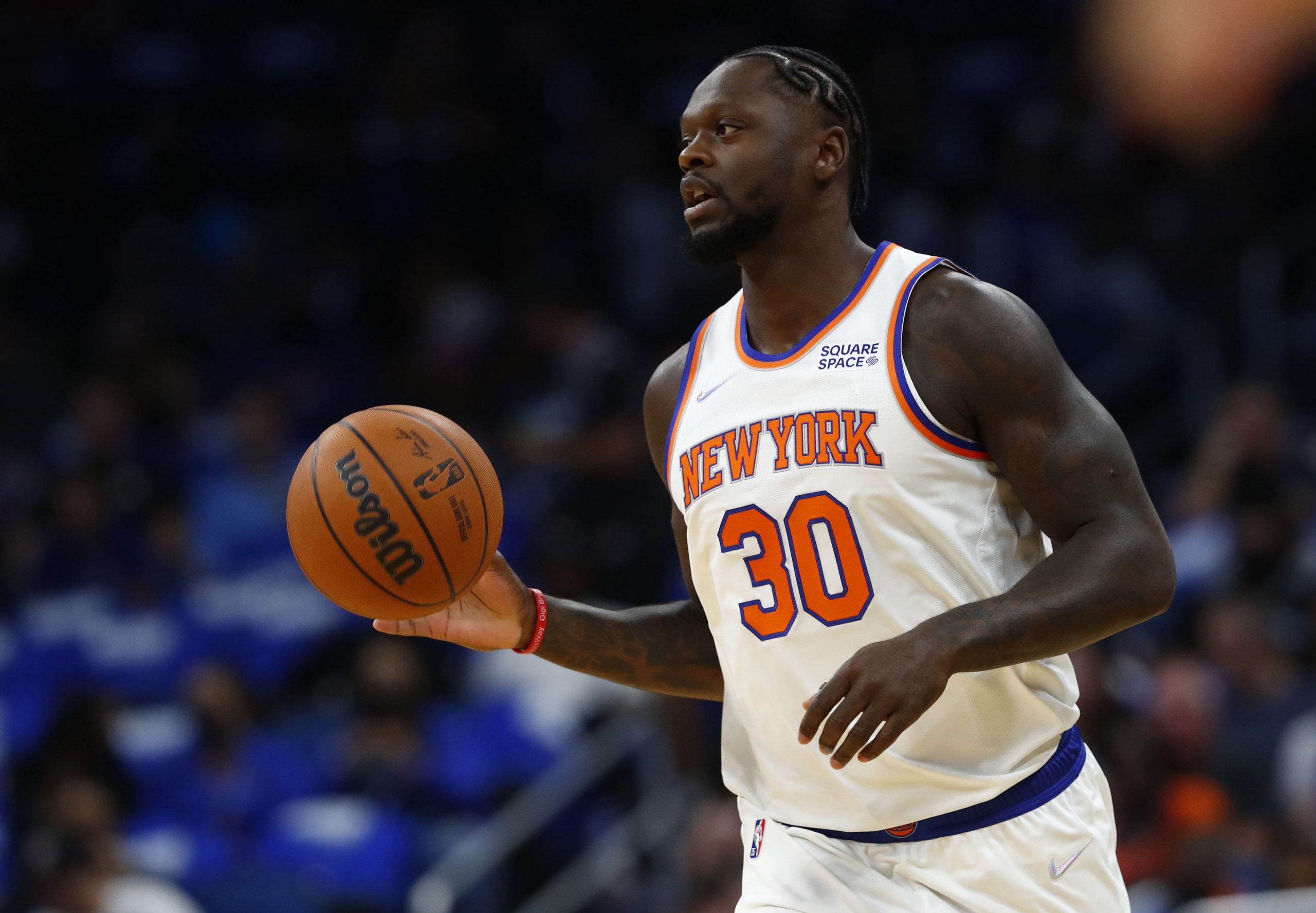 We are in the best part of the year in terms of sports betting. A time when the NBA and NFL collide to make sweet, sweet action multiple times a week. What I like to do is find a few player props in the NFL game and then turn my attention to the NBA side of things. I couldn't believe my eyes when I saw this NBA player prop tonight. I have no idea why this exists or who thought it was a good idea but at the end of the day, who cares? We have to bet this one.
Also, don't forget to check what our NBA analysts have backed with side and total picks for tonight's games. Also, why not follow me on Twitter? Seems like a smart thing to do.
Julius Randle over 0.5 blocks (+260)
Line available at publishing at BetMGM
I legit thought this was a mistake at first when I saw this NBA player prop on DraftKings. I put my coffee down, got in my car and drove to the New Hampshire border immediately. It's only 15 minutes but still, it's a big deal. After I got home, I was even more shocked when I saw the line at +260 at BetMGM. What is happening?
Julius Randle doesn't get a block every game but he's already had a 3-block game and a 4-block game this season. We can't act like he's +260 to get a block. He's 12th in the NBA right now in blocks per game. There's like 1,000 players in the association right now and he's 12th. That's pretty good.
Now he has the Chicago Bulls tonight and they get swatted only 5 times per game so there is that. The thing is, 1 of the 4 games they've played was against the Toronto Raptors and they don't swat anyone. They played the Detroit Pistons twice and Jerami Grant had a block in both games. In 1 game he had 4. He plays pretty much the same position as Randle. Herb Jones had a block against the Bulls too and it was his first ever NBA game.
There's no way this NBA player prop should be +260. This is Twilight Zone stuff.
Be sure to check out our full game preview for New York Knicks vs Chicago Bulls
Pickswise is the home of free NBA picks and predictions. Make sure to also check out our NBA parlays and NBA prop bets tabs for more expert picks.