Best player prop for Wednesday's MLB slate: Ryan whiffs Cubs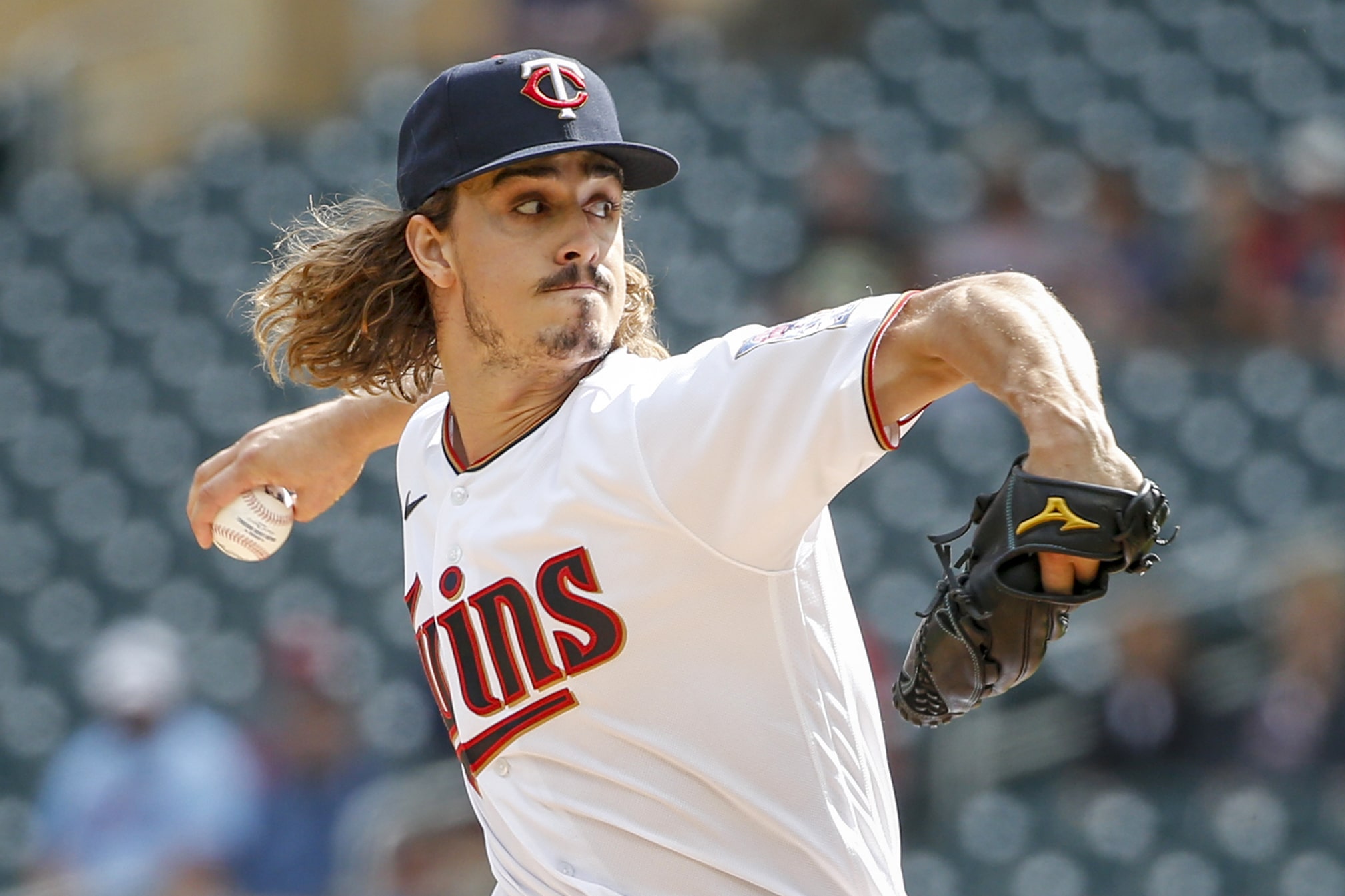 There are MLB games all over the place today and tonight. If you wanted to, you could watch baseball from 12:30pm ET all the way until 1:00am. Obviously, if you were going to do that you would want to have some action. I can't give you 13 hours of action but I can give you an absolute bomb of an MLB player prop. It starts at 7:40pm ET and I think it's pure magic. At the very least, it's a great addition to a beefed-up card.
Besides this article, you should definitely check out our experts' picks on all of the MLB action today. It's just a smart thing to do. Also, bets can be added to the card, so why not follow me on Twitter in case we get some last-second action? Once lineups are announced for some of these games, there is a chance for opportunity to knock. You should be there to answer it.
Joe Ryan over 4.5 strikeouts (-125)
Line available at DraftKings at time of publishing.
I don't see any MLB player prop at FanDuel for either pitcher in the Minnesota Twins vs Chicago Cubs game tonight. At BetMGM, they are only showing Kyle Hendricks. Not to be that guy, but it's also showing Hendricks' number as 3,5 instead of 3.5 but we can let that go. However, at DraftKings, we are seeing Joe Ryan at 4.5 -125 and I'm here for it.
Joe Ryan is a strikeout guy getting the non-strikeout guy treatment. In 3 career starts he's fanned at least 4 guys in all of them and 5 guys in 2 of those 3. He hit this number in his debut against the Cubs on September 1 so it's not like we're asking him to do something crazy. Also, it's important to note that he had 5 Ks after only 67 pitches in his last start. He had to leave after taking a line drive off of his hand but he's fine and ready to pitch tonight.
We're getting lucky in that his opponent is the Chicago Cubs. They've struck out more than any other MLB team in the last week. It's bad. We're talking 63 times in their last 172 at-bats type of bad. On top of that, Ryan will likely get a shot at a free K when Kyle Hendricks bats since this game is in a National League park. Hendricks has struck out 24 times in 48 at-bats this season. He also has yet to see the filth Ryan is dealing.
This is my favorite MLB player prop of the day.
Be sure to check out our full game preview for Minnesota Twins vs Chicago Cubs
Pickswise is the home of free MLB picks and predictions. Make sure to also check out our MLB parlays and MLB prop bets tabs for more expert picks.