Best sportsbook promotions and odds boosts for today 6/8: NBA Finals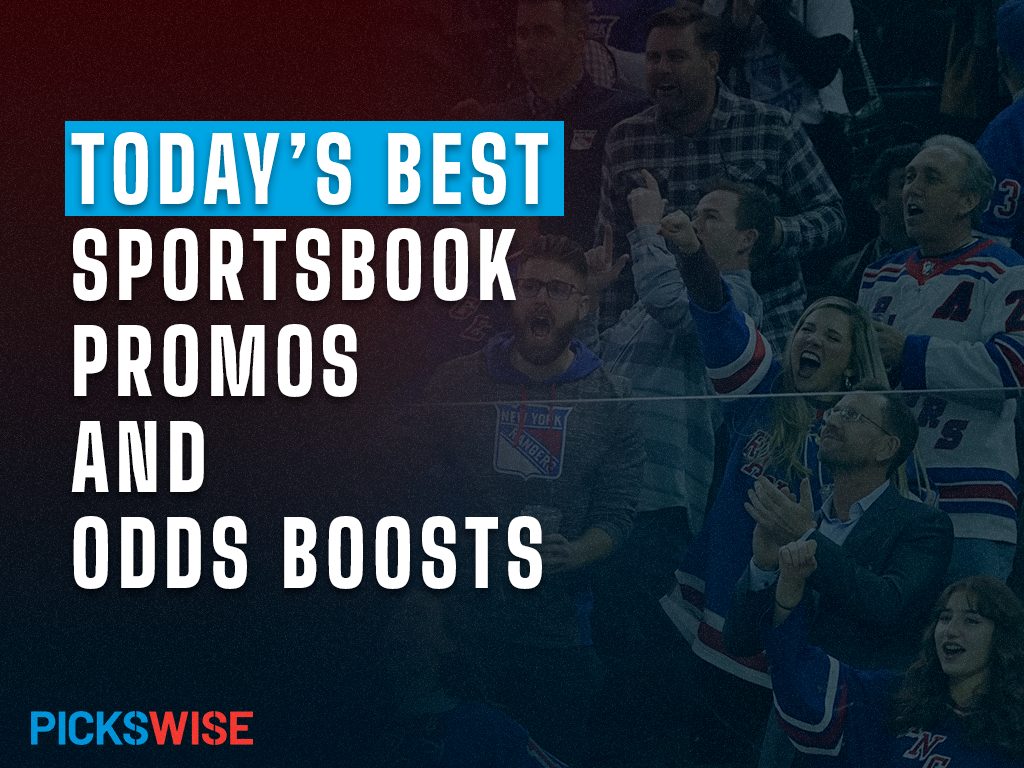 We have put together a list of all of the day's best odds boosts, which are from PointsBet Sportsbook and FanDuel Sportsbook. We will discuss whether or not they are worth playing. Let's dive in.
For this prop we will need both Jayson Tatum and Jaylen Brown to each score at least 5 points in the 1st quarter of Game 3 tonight between the Golden State Warriors and Boston Celtics. Tatum ended Game 2 with 28 points, while Brown finished with 17 points. Even in the Game 2 loss, both Tatum and Brown got off to a hot start. They each had 13 points in the 1st quarter in Game 2, so with the series now shifting to Boston, we should expect the same kind of intensity tonight. Similarly, in Game 1 Tatum had 6 points in the 1st quarter; Brown just had 4. But with a chance to regain control of this series, this is a prop worth playing to see the Celtics' 2 best players start the game fast.
Be sure to check out our full game preview for this matchup.
This prop will need Al Horford to record more than 2.5 assists, but the Golden State Warriors will need to win the game. In Game 2, Horford had just 1 assist, but that is partially due to the fact that the Celtics came out flat and ended the game with 88 points. In Game 1 he had 3 assists in the 120-108 win and overall, Horford is averaging 3.3 assists in this years' playoffs. Our experts would lean to the Warriors to cover in this game, but an outright win is never out of the question. For that reason this prop does look to be worth a small play.
For this prop we will need Stephen Curry to make more than 1.5 threes in the 1st quarter of Game 3. Curry went 7 of 14 from behind the arc in Game 1 and 5 of 12 in Game 2. He did only make 1 three-pointer in the 1st quarter in the Game 2 win, but made 6 three-pointers in the 1st quarter of the Game 1 loss.
The Warriors know they have lost home-court advantage because of that Game 1 loss, so I expect them to come out tonight with even more intensity than what we saw in Game 2. That should lead to several early looks from three, especially from Curry, who is 45.9% from three so far in the Finals. All he needs to do is make 2 tonight in the opening 12 minutes, which should be no problem for a guy with his three-point ability. For that reason backing this prop is worth a play tonight in a game the Warriors will feel like they need to win.
Pickswise is the home of free sports picks, news, and best bets. Check out our expert NBA picks, NHL picks, MLB picks, and soccer picks for the latest game picks.