Best three-ball bets for Friday at the US Open: Horschel to make Gator bait out of opponents
There are just too many people in the US Open field, because they were playing in threesomes on Thursday and the opening round still got suspended due to darkness. Fortunately a whole bunch of players will be cut on Friday night, dwindling the list of remaining contenders to a reasonable number.
And speaking of threesomes, let's take a look at the best three-ball bets for round two at Torrey Pines. Xander Schauffele, Shane Lowry and Billy Horschel are the guys we like.
Xander Schauffele (-120) over Phil Mickelson and Max Homa
On paper this is a fun group. Schauffele is the No. 6 player in the world, Mickelson is the reigning PGA Championship winner and Homa — who can give even Mickelson a run for his money on social media — lifted the Riviera trophy in February. On the course, however, this is not shaping up to be competitive. We were all over Schauffele at plus money in round one and he delivered with a 2-under 69, blowing away Mickelson by six shots and Homa by seven. More of the same is likely. After all, Schauffele went off as the pre-tournament joint-second favorite behind Jon Rahm. A runner-up at Torrey Pines earlier this year in the Farmers Insurance Open, the in-form American has every reason to keep the train rolling.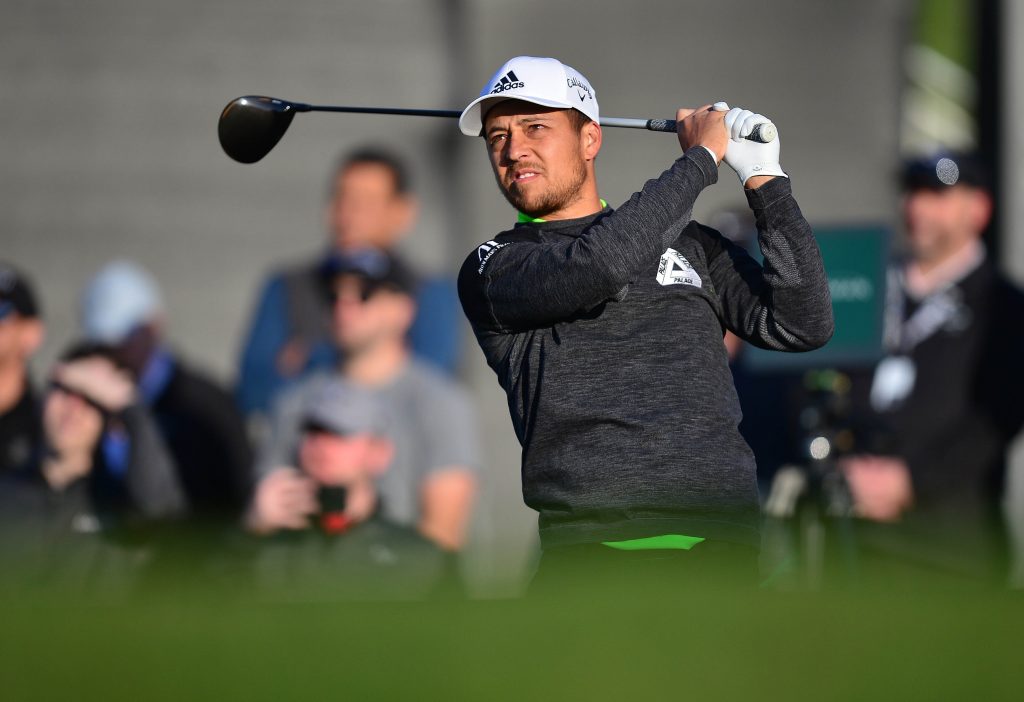 Shane Lowry (-110) over Francesco Molinari and Henrik Stenson
Molinari is tied for third at 3-under, but most golf fans remember what happened the last time he contended for a major — he collapsed on the back nine on Sunday at the 2019 Masters, opening the door for Tiger Woods' historic win. A few months later, Lowry won the British Open. The Northern Irishman is a proven force at majors and right now he is playing well everywhere. Lowry (1-over on Thursday) has made seven consecutive cuts and has placed in the top ten in four of those seven. As for Stenson (5-over), he isn't in the kind of form that can compete with Lowry even for one round.
Billy Horschel (+150) over Kevin Kisner and Matt Kuchar
This is a fun matchup between Florida (Horschel), Georgia (Kisner) and Georgia Tech (Kuchar). Horschel actually finished last in this pairing on Thursday, but that is part of the reason why you can find him with enticing +150 value. And it's not like he lost convincingly in the opening round; Kisner and Kuchar are both at 2-over, while Horschel is one shot behind at 3-over. The 34-year-old has made six consecutive cuts, which clearly suggests that he has been playing well in the early stages of tournaments. Horschel may need a good score on Friday to make another cut, and with the pressure on he should deliver.
Want more picks and predictions for the 2021 US Open? Check out all our expert previews below:
Pickswise is the home of free expert Golf Picks and Predictions. Our outright PGA expert picks go live every Tuesday, so be sure check out our golf picks, best bets, and analysis for the US Open. We will also have our 2021 US Open 3-ball picks and our best golf prop bets for each round of the 2021 U.S. Open.