Best Three-Ball Bets for Sunday at The Masters
The Masters may be over. Then again, it may not be. Whatever the case, Dustin Johnson completely running away with the green jacket doesn't have to mean that the final round isn't worth watching. With 18 holes still remaining, prop bets on The Masters abound. There are plenty of intriguing plays out there, even if -295 odds on Johnson against the entire field are not your cup of tea.
Let's take a look some of the pairings and best head-to-head matchup bets for the final round at Augusta National.
Dustin Johnson (+105) over Abraham Ancer and Sungjae Im
The final pairing on Sunday at The Masters will, in fact, feature the No. 1 player in the world. Nothing about Johnson's presence atop the leaderboard is surprising. And it won't be surprising if has no trouble remaining in the same position. Dating back to August, Johnson's final-round scores are 67, 68, 63 (won the tournament), 67, 68 (won the tournament), 70 (tied for his best round at a very difficult U.S. Open), and 65. Meanwhile, Ancer and Im have never experienced anything like the final pairing at a major. They will be feeling the pressure, and with a four-shot deficit they have to go flag-hunting on Sunday. Being forced to play aggressive golf in Augusta rarely works out well. Look for Johnson to only increase his lead.
Justin Thomas (+110) over Cameron Smith and Dylan Frittelli
The story is a similar one in the second-to-last pairing. Thomas is a major champion (2017 PGA Championship) and is the No. 2 player in the world. Smith has two top-10 showings in majors, but he has never seriously contended. Even though the 27-year-old Aussie is a longshot, he will feel like he is in contention (tied for second at 12-under). Nerves could be on display, as well, for Frittelli (11-under). All three of these guys have to go flag-hunting in an attempt to make up ground, and that is more likely to cost the underdogs than it is Thomas.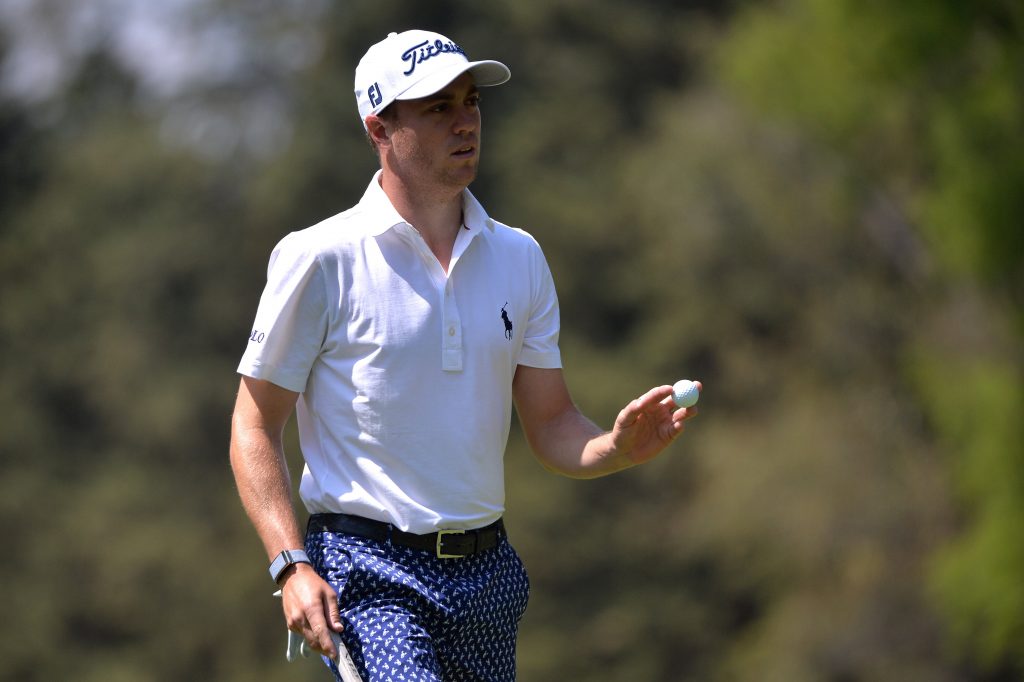 Scottie Scheffler (+188) over Shane Lowry and Tiger Woods
Woods simply cannot be trusted. He couldn't be trusted prior to the tournament and he certainly can't be trusted following stagnant second and third rounds. Most discouraging is that his back once again acted up on Saturday. As for Lowry, this is just his second-ever made cut at The Masters and he has never finished better than 39th. Scheffler is playing by far the best golf of his life this fall (highlighted by a top-four finish at the PGA Championship) and that has continued with solid rounds of 71, 68, and 72.
Paul Casey (+175) over Cameron Champ and Corey Conners
Casey, who opened with a 7-under 65, is no longer in contention. That's not good for him in general, but it's probably good for his Sunday round. The 43-year-old Englishman is one of the best players to have never won a major, and he never has because he often folds under the pressure. Well, there is no pressure now at 6-under and 10 shots off the pace. Case in point: Casey struggled to a 74 on Friday when he was in the lead at one point and he rebounded with a respectable 71 on Saturday. Champ and Conners are no pushovers, but they may get a free lesson from the veteran on Sunday.
Pickswise is the home of free expert Golf Picks and Predictions. Our outright PGA expert picks go live every Tuesday, so check out our latest golf picks, best bets, and analysis for this week's PGA tournament now. We will also have our 2020 Masters 3-ball picks and our best golf prop bets for each round of the 2020 Masters.