NBA
Back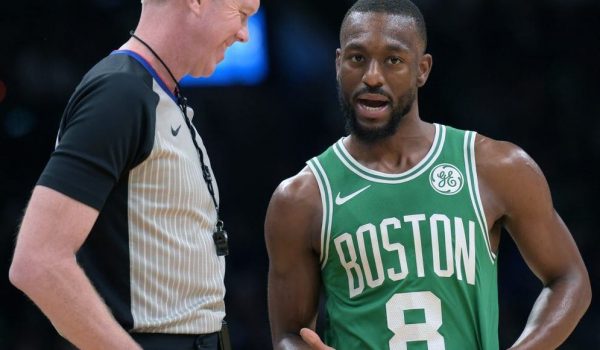 The best way to plan your Christmas Day schedule around the NBA
Christmas is less than two weeks away, so it is not too early to begin planning your yuletide schedule. And, of course, that schedule should be centered around the NBA. The slate of games is not quite perfect due mostly to various injuries throughout the league, but that will at least give you some time to perhaps do something other than just watch basketball all day long.
Here is what a solid Christmas schedule would look like, complete with three of the NBA's best games.
12:00 PM – Celtics at Raptors
The Christmas Day schedule is the most famous lineup of every NBA regular season and the 2019 installment begins with a bang in the form of Boston vs. Toronto. Even without Kawhi Leonard, the Pascal Siakam-led Raptors look like real contenders to defend their Eastern Conference title if not their NBA title. They are 17-8, currently just a half-game behind Boston in the standings. Newcomer Kemba Walker has been stellar for the Celtics, but they have lost two in a row at the moment.
2:30 PM – Bucks at 76ers
Even better than the opening matchup is this showdown featuring Milwaukee and Philadelphia, a battle between the current top two teams in the East. The Bucks are the best team in the association at 24-3, while the Sixers are 20-7 heading into Sunday's date with Brooklyn (check out our free NBA expert picks). Grab your popcorn before kicking back and watching Giannis Antetokounmpo, Joel Embiid, Ben Simmons, and others.
The 5-o'clock game is by no means must-see TV, so you can allocate the next three-hour block or so to dinner, presents, and/or basketball in the driveway. Houston vs. Golden State was supposed to be another blockbuster, but for obvious reasons that will not be the case this time around. The Warriors are the NBA's worst team at 5-22 and will almost certainly get run out of their own gym by the Rockets.
8:00 PM – Clippers vs. Lakers
And now we come to the star on top of the tree. Clippers. Lakers. Christmas. Primetime. Does it get any better than that? The season opener between the two in-city rivals did not disappoint, as Kawhi and company pulled away late for a 112-102 triumph. LeBron James, Anthony Davis, and the Lakers, though, have gone 23-2 since. The Clippers are second in the Western Conference with a 20-8 record. Needless to say, the rematch could be even better.
Late night – Uncut Gems
Not too much unlike Rockets-Warriors, New Orleans vs. Denver should have been appointment television to cap off Christmas in style. Or to be more accurate, Zion Williamson would have been appointment television. With Zion injured, the Pelicans are 6-20 and certainly not worth watching against the Nuggets.
Instead, sprint to the local movie theatre following the Clippers-Lakers conclusion for a late-night screening of Uncut Gems. Not only is it a film about sports betting, but Kevin Garnett of all people is one of the main characters! Garnett plays himself and stars alongside Adam Sandler, who…does not play himself.
Last updated: Sun 15th December 2019