Best World Series Game 1 player props: Rosario remains a tough out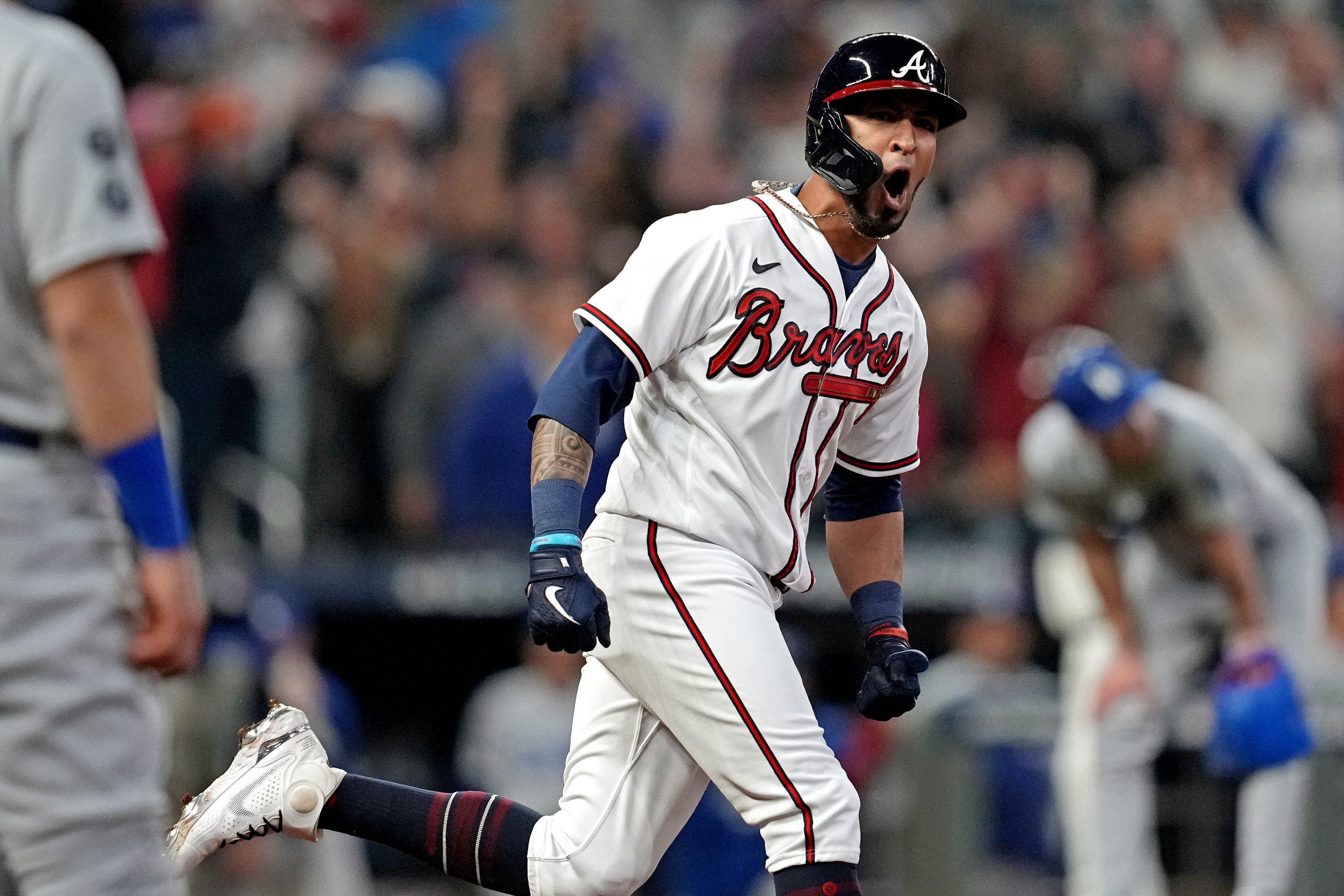 The 2021 World Series between the Atlanta Braves and Houston Astros begins tonight at 8:09 p.m. ET on FOX.  It should be a very interesting matchup to watch unfold.  With it being the World Series, we have to bet it.  That's obvious.  I have a pair of player props in mind for Game 1 tonight, and I will break them down in this article.  Along with these props, be sure to check out our full game preview.  You can also follow me on Twitter for added plays throughout the series.
Eddie Rosario under 0.5 strikeouts (+110)
Line available at DraftKings at time of publishing 
Eddie Rosario was named the National League Championship Series MVP.  Needless to say, he is swinging a hot bat.  With that hot bat comes a ton of confidence each time he steps in the box.  Not only is Rosario 18-for-38 (.474) in the postseason, but he has only struck out 5 times in 10 postseason games.  He is doing a good job of creating contact, and that is something he has done all season long.  Rosario ranks in the 88th percentile in terms of strikeout rate among all MLB hitters.  Rosario's opposition on the mound will be Framber Valdez, who ranks in the 37th percentile among all MLB pitchers for strikeout rate.  With Rosario swinging the bat with conviction right now, it's tough to see him punching out tonight.
Carlos Correa over 1.5 total bases (+150)
Line available at DraftKings at time of publishing 
Carlos Correa ended the ALCS going 0-for-7 in the last 2 games.  That means he is due.  Despite the struggles in his last 2 games, Correa is still a respectable 11-for-37 (.297) in the postseason.  When looking at things with a little more detail, it's evident he has been much more comfortable in his own ballpark.  Through 5 playoff games at Minute Maid Park, Correa is 7-for-17 (.412).  He is at home tonight, and will be looking to make a big impact in the heart of Houston's order.  Correa has a number of clutch postseason hits under his belt, and it's tough to see his 0-for-7 streak extending much longer.  Look for the Houston shortstop to turn in a solid performance at the plate tonight.