College Basketball
Back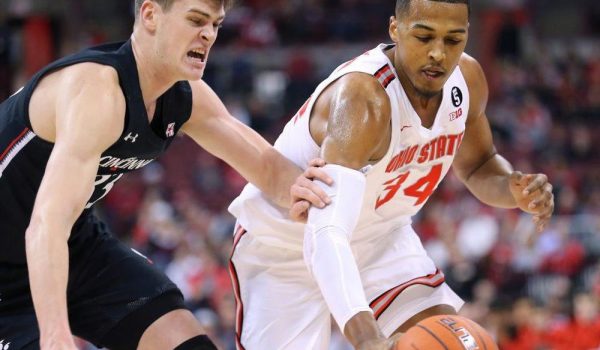 Big Ten Basketball: The Top Contenders in the Conference
The Big Ten Conference is one of the best conferences in college basketball. This season seems to be wide open as to who could win the conference, especially with Michigan State suffering their second loss on Monday against Virginia Tech. In the current college basketball top 25, there are two teams from the Big Ten in Michigan State and Ohio State. There are also three teams just on the outside of the top 25 in Michigan, Penn State, and Wisconsin, all of which have a chance for a Big Ten Title. We'll take a look at the top 5 in the conference, and I'll give my pick as to who I think has the best chance to win the conference this season.
Michigan State (+150 to win Big Ten Title)
Michigan State has been the most consistent team in the Big Ten for over two decades with Tom Izzo as the head coach. This season the Spartans entered the season in the top 25. However, Michigan State has dropped two games of their first five games played. I look for them to remain in the top 15 next week. Yet, they still aren't my pick to win the Big Ten this season.
Michigan (+650 to win Big Ten Title)
The Michigan Wolverines have gotten off to a surprising start under first-year head coach Juwan Howard. Michigan has made deep runs in the NCAA tournament over the past few seasons, including making it to the National Championship game twice. The Wolverines have another reliable team this season. However, they aren't in the top 25 yet. I expect Michigan to move into the top 25 in college basketball when the new polls come out. Michigan has the chance to win another Big Ten title this season.
Ohio State (+850 to win Big Ten Title)
This Ohio State team is the most talented team the Buckeyes have had since the early 2000s with Greg Oden. Ohio State is currently ranked 10th in college basketball with a record of 6-0. Chris Holtmann, now in his third season with the Buckeyes, has one of the most talented teams in the Big Ten. Ohio State is my pick to win the Big Ten title this season, and I could see the Buckeyes making the Final Four this season.
Last updated: Wed 27th November 2019