NFL
Back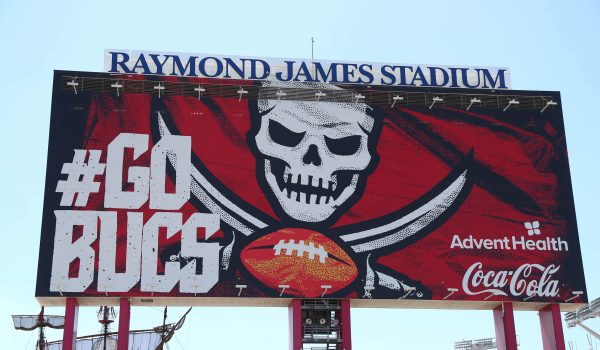 Brady to Bucs is official, more moves could be on the way in the Bay
Tom Brady officially signed with the Tampa Bay Buccaneers on Friday. Brady, who spent the first 20 seasons of his NFL career with the New England Patriots and won six Super Bowls, agreed to a two-year contract.
The 42-year-old confirmed the news via Instagram: "Excited, humble and hungry … if there is one thing I have learned about football, it's that nobody cares what you did last year or the year before that … you earn the trust and respect of those around through your commitment every single day. I'm starting a new football journey and thankful for the @buccaneers for giving me an opportunity to do what I love to do."
In addition to six Super Bowl titles out of nine appearances, Brady's journey includes four Super Bowl MVP awards, three NFL MVP awards, and 17 division championships.
But how much does he have left in the tank? It's a fair question after the Michigan alum endured a disappointing 2019 campaign in which he ironically compiled the exact same QBR as former Tampa Bay quarterback Jameis Winston (a dreadful 53.7). Winston infamously threw a ridiculous 30 interceptions in 2020. Brady wasn't that careless with the football, but his 24 touchdown passes were his fewest since 2003 (not counting 2008, when he missed all but one game) and his 60.8 completion percentage was his second-worst since 2003.
Still, Brady is the most accomplished quarterback and the Bucs are obviously thrilled to have him.
"Tom is a proven champion who has achieved greatness on the field because he demands the best out of himself and his teammates," general manager Jason Licht stated. "I've known Tom since we drafted him in New England 20 years ago and through this process it became very clear that his desire to be a champion burns as strong today as it ever has. He possesses the type of rare natural leadership qualities that will immediately impact our entire organization."
In fact, Brady's projected arrival in Tampa made an impact even before it became official. According to ESPN's Adam Schefter, a number of other players started expressing interest in joining the Bucs after it became clear that Brady was on the move earlier this week. Schefter called it an "unexpected high number of players." As for Super Bowl LV odds, the Bucs (+1800) are more likely to lift the Lombardi Trophy than the Patriots, who are all the way down at +2500.
Running back Todd Gurley was among the players rumored to be on Tampa Bay's list after he was released by the Los Angeles Rams on Thursday. Those ideas, however, were squashed in a hurry when Gurley signed with the Atlanta Falcons on Friday morning. RB Melvin Gordon is available now that he is leaving the Los Angeles Chargers, but cheaper options at that position would be available in the draft. Much-maligned veteran WR Antonio Brown, with whom Brady briefly played in New England, may be a possibility but probably isn't worth the risk. Other former teammates on the list could be running back Deon Lewis and receivers Phillip Dorsett and Chris Hogan.
Even if the Bucs do not make any more moves, their offense will be riddled with talent. Among Brady's weapons are receivers Mike Evans and Chris Godwin, tight ends O.J. Howard and Cameron Brate, and running back Ronald Jones II.
Last updated: Fri 20th March 2020