Patriots Have Lowest Preseason Super Bowl Odds Since 2002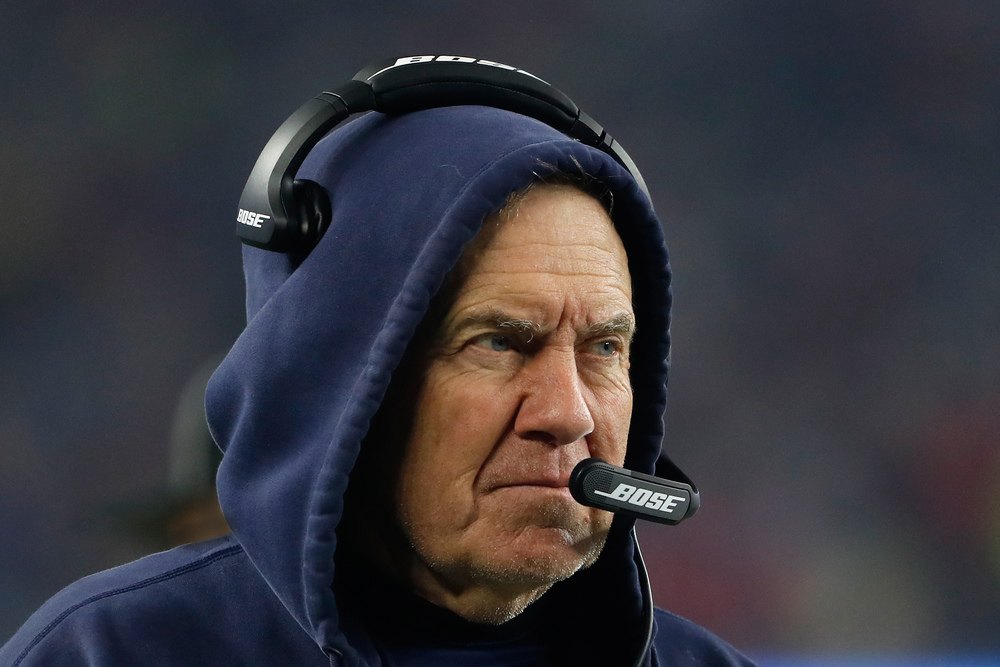 As you've surely heard by now, legendary quarterback Tom Brady is leaving the New England Patriots and heading to Tampa Bay.
We've already taken a look at how this major transaction will impact the Buccaneers from a betting perspective. Today, we're going to shift focus to the betting impact on the New England Patriots.
Following yesterday's news, the Patriots were listed as 20-1 odds to win the Super Bowl. As ESPN's Ben Fawkes pointed out on Twitter, this is the team's lowest preseason Super Bowl odds since 2002.
In other words, this is our first opportunity to make some good money on a New England futures bet in almost two decades.
Before we explain why you should be intrigued by the Patriots' 20-1 odds, it's important to note that nobody is mistaking New England for a Super Bowl favorite. In fact, following the Bills' long list of notable moves, they might not even be the favorite for the division.
With that said, we're still plenty intrigued by the Patriots in 2020. For starters, New England is still led by the architect of their unprecedented run: Bill Belichick. With all respect to Brady, this writer personally believes that much of New England's success should be attributed to the head coach. In that case, a Brady defection isn't nearly as debilitating as, say, a potential Belichick retirement.
Further, we've previously seen Bill succeed without his franchise quarterback. When Brady tore his ACL back in 2008, Belichick helmed a team that won 11 games with soon-to-be journeyman Matt Cassel as the starting quarterback.
Now, that squad was fresh off an undefeated regular season, so there was obviously still plenty of talent throughout the roster. While last year's variation of the Patriots was obviously inferior to the historic 2007 squad, you could draw some parallels between the 2008 team and 2020 team.
Specifically, the Patriots should still have one of the top defenses in the NFL, and they still have plenty of opportunities to plug holes via free agency or the draft. New England clearly struggled offensively in 2019, but while it might sound crazy, it's not unfair to hang many of those struggles on their 42-year-old quarterback.
With a proper game manager who limits turnovers, the Patriots 2020 offense could end up being better than the Brady-led 2019 team. Josh McDaniels is still leading the system, and New England is rostering plenty of young talent (including wideout N'Keal Harry and running back Sony Michel), and these former first-rounders could rebound from their (practically) invisible 2019 seasons.
If that quarterback is able to make plays with his feet, even better. There's no denying that the Patriots 2019 offense became predictable down the stretch, with Brady generally favoring Julian Edelman and his pass-catching backs. With an unbiased quarterback who's capable of also making plays by himself, there's no reason to think the Pats offense can't improve next year.
There's still plenty of offseason left, but assuming the Patriots don't pull some magic bunny out of their hat, it's likely those 20-1 odds will stick through the preseason.
After that, you might be kicking yourself for not trusting one of the most successful franchises in pro sports history.