Brian Scalabrine: NBA champion on Harden/76ers, Lakers' struggles & best bets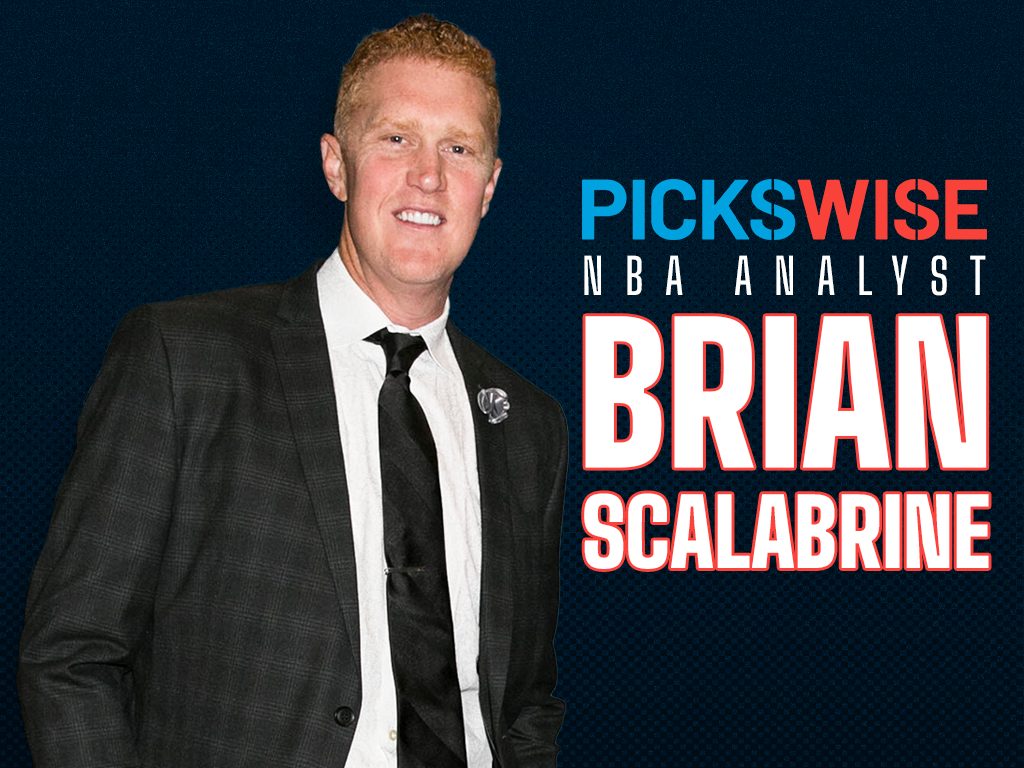 I'm Brian Scalabrine, 11-year NBA vet and member of the world champion 2008 Boston Celtics. Moving forward I'll be writing regular columns here at Pickswise, giving my thoughts on the NBA betting market. It's been a busy week in the association, and there's a lot to digest.
Today we'll be talking about what we've seen in James Harden's brief time with the 76ers and the struggles of the Lakers. Then we'll take a look at a couple of my favorite bets for today's NBA slate.
James Harden and Joel Embiid: So far, so good
A lot of people were apprehensive about how James Harden and Joel Embiid would fit together, but I like what I've seen so far. Most importantly, they have a championship identity. They have two guys that you have to put two on the ball to stop them. One of them is Harden, one of the best playmakers of our generation. The other is the best post player of our generation. It's proving pretty tough to beat that, and the concerns about fit appear to be overblown.
I don't care who they match up with in the Eastern Conference playoffs, they're going to be a tough out. Harden and Embiid both have a ton to prove, and so far they look up to the task. Harden asked out of Brooklyn, so he in particular needs to avenge some of his bad playoff moments. Embiid is getting past some drama of his own after his very public falling out with Ben Simmons (which probably wasn't his fault). Now they have each other, which is exactly what they wanted, and it's time to deliver.
I really believe this team has the opportunity to reach the NBA Finals. That being said, I could say that about four other teams in the East. Long story short, I can't wait for these playoffs.
Stick a fork in the Lakers
It's over for the Lakers. No ifs, ands or buts. I've been saying this for the last four months, but only now are other people finally starting to realize that their season is finished. The NBA in 2022 is a young man's league. It's about explosiveness on offense and big-time effort on defense. Offensively you need guys that can spread the floor and shoot it, drive it and make great decisions when the ball gets to the paint.
This current Lakers team is too isolation-heavy. Too many of their possessions end up being one pass and a shot from a spot up shooter. There needs to be more ball movement. Those kind of possessions aren't difficult to guard and they don't wear down a defense or make them adjust.
Can they still beat bad teams on any given night? Sure, but that's not saying much. Look at their schedule and tell me how many of their wins this season have been quality wins. People can blame Frank Vogel or Russell Westbrook all they want, but this roster construction was never going to work in the 2022 NBA season. It's as simple as that.
Now let's get to the fun part, some best bets:
NBA best bet #1: Grizzlies -6.5 vs Pelicans
The Pelicans have been playing better recently, but their luck will run out here. They're about to run into an angry Ja Morant, which isn't what anyone wants to see. Morant and the Grizzlies are coming off an embarrassing loss to the Rockets, so they should come out extra fired up in front of their home crowd here. Expect a high energy bounce-back performance here at FedEx Forum. The Pelicans' win streak was already snapped by Denver in their most recent game, and they'll suffer a second straight loss here.
NBA best bet #2: Warriors -6 vs Clippers
For my next best bet I'm looking at the slate's nightcap. I love the Warriors here in primetime on national television. The Warriors have been struggling, and now is the time to buy low. They were just able to rest some guys like Stephen Curry and Klay Thompson in their most recent game, and they still almost beat the Nuggets on the road. Now they'll be fresh and well-rested for the second half of this back to back. Golden State needs this game like blood, and they'll be super happy to be playing this game at home after having played each of their last four on the road.
Pickswise is the home of free NBA picks and predictions. Make sure to also check out our NBA parlays and NBA prop bets tabs for more expert picks.