Brian Scalabrine: NBA champion on Heat vs Celtics, Warriors vs Mavericks and his best bets for Wednesday and Thursday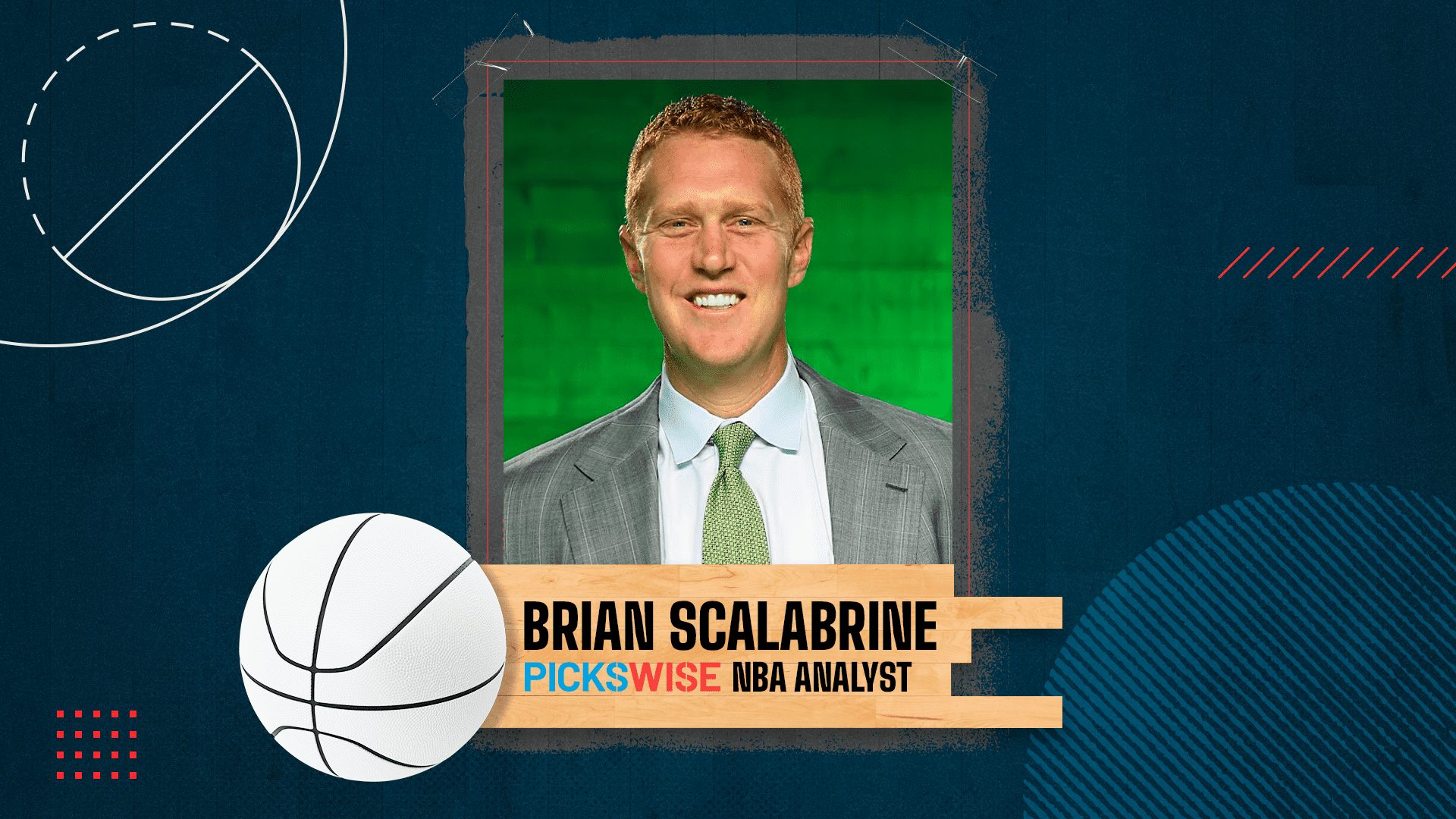 I'm Brian Scalabrine, an 11-year NBA vet and member of the world champion 2008 Boston Celtics. Moving forward I'll be writing regular columns here at Pickswise, giving my thoughts on the NBA betting market. We are in the midst of another busy week in the association, and there's a lot to digest.
Today we are talking about the two conference finals. We'll start with the Heat-Celtics showdown in the Eastern Conference before moving out West to take a look at Warriors-Mavericks before that best-of-7 set gets underway on Wednesday night.
Check out Pickswise's best bets for all NBA playoff games
Tatum has to step up for depleted Celtics
I initially had the Celtics taking Game 1 in Miami, but like many others I flipped when Marcus Smart and Al Horford were ruled out. Smart could be back from his foot injury for Game 2 but Horford is in health and safety protocols and it sounds like he could miss two more games. Kyle Lowry is still out for Miami. I don't like to predict a series when there is this much uncertainty because of health issues. Losing both Horford and Smart for an extended period of time might be too insurmountable for Boston in a series that I thought would be close, but things could change if one or both return soon.
What I do know is that Jayson Tatum absolutely has to be the best player on the floor if Boston is going to turn things around and advance to the NBA Finals. The Heat are too deep and too good defensively for the Celtics to survive if Tatum doesn't play like he did against the Bucks. Jimmy Butler was the best player on the floor on Tuesday and Boston got blown out — at least in the third quarter. Tatum can't do it all by himself, but he needs to assert himself as top dog in this series.
Game 1 notwithstanding, after watching them against Milwaukee the Celtics proved that they can go on the road no problem. I'm more concerned about Smart and Horford than I am about home-court advantage. If these guys get healthy and extend this series, they can definitely win a Game 7 in Miami.
Be sure to check out our full Game 2 preview for Boston Celtics vs Miami Heat
Scal's best NBA betting pick for Celtics vs Heat: Under 207.5
For Game 2 of Boston-Miami, I like Under 207.5. But I would wait to play it until Smart's possible return is confirmed. If he is still out, I would pass. If Smart does play, I would also consider the over on Tatum's and Jaylen Brown's assist totals and the under on Tatum's and Brown's points.
Warriors are a tougher matchup for Mavericks
The Mavericks are a great defensive team that had a great defensive matchup against Phoenix. No, I didn't think the Mavs would win on the road in Game 7. But I'm also not shocked about how well they handled what the Suns threw at them. Chris Paul and company run a ton of pick-and-rolls with Deandre Ayton and use plenty of isolation. Dallas defends that kind of offense extremely well. But the Warriors run very little pick-and-roll and isolation.
I'm picking the Warriors in Game 1 and overall, but I generally don't like to bet favorites on the futures market — at least not right away. Although I like Golden State to advance, I would wait and see if the Mavericks can steal a road game early or hold serve for two games at home and the price to come down. Also, from a fatigue standpoint Dallas' 7-game battle with Phoenix could be more of a factor as this series drags on. The Warriors may have more value later in the series.
As for Wednesday, I'm backing the first-half under (109.5). I wouldn't bet the under on the whole game because the Warriors could go crazy in the third quarter like they often do, but these teams will be feeling each other out during the first 30 minutes.
Be sure to check out our full game preview for Dallas Mavericks vs Golden State Warriors
Scal's best NBA betting pick for Mavs vs Warriors: Draymond Green Over 7.5 points
I'm backing Green to come up big in the Western Conference Finals — starting in Game 1. Kendrick Perkins called him out for not shooting enough and he is most definitely feeling the heat from the big ogre. Green will be eager to step up and this should be a good matchup for him. The Mavs are going to be closing out hard on Stephen Curry and Klay Thompson beyond the arc, so the lane should be open for Green. Give me Green over 7.5 points on Wednesday night.
Pickswise is the home of free NBA picks and predictions. Make sure to also check out our NBA parlays and NBA prop bets tabs for more expert picks.