Brian Scalabrine: NBA champion on the Celtics' surge, sleeper playoff teams and tonight's best bets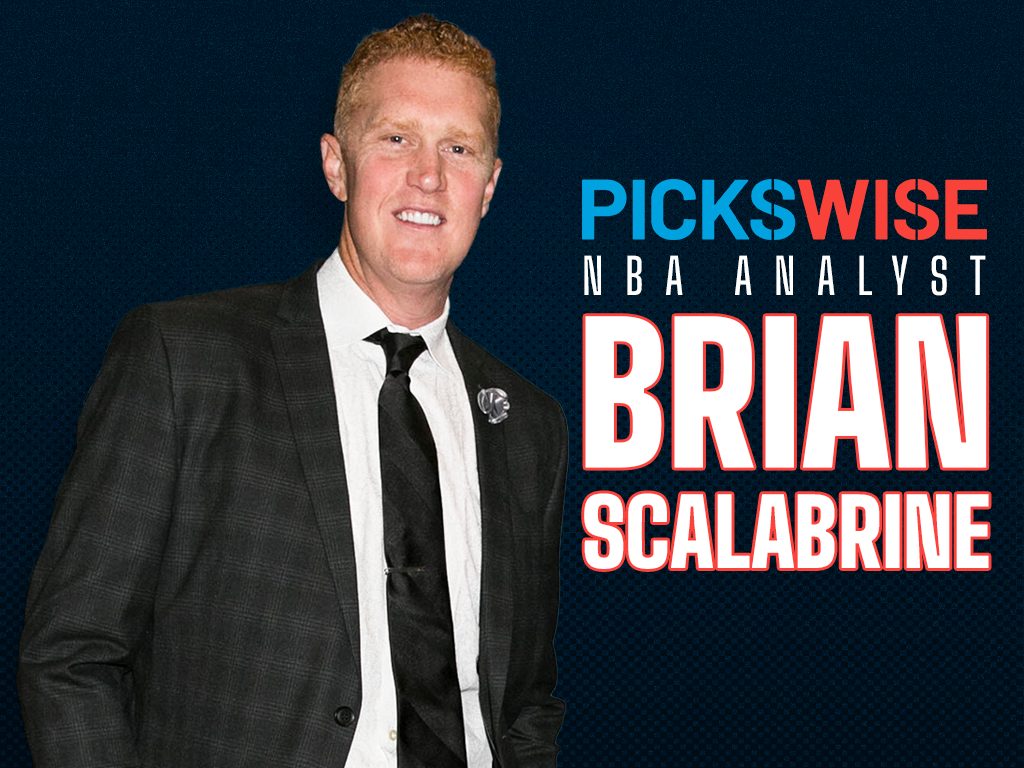 I'm Brian Scalabrine, 11-year NBA vet and member of the world champion 2008 Boston Celtics. Moving forward I'll be writing regular columns here at Pickswise, giving my thoughts on the NBA betting market. It's been a busy week in the association, and there's a lot to digest.
Today we'll be talking about what we've seen with the Celtics' recent surge and my top sleeper team that could make noise in the playoffs. Then we'll take a look at a couple of my favorite bets for today's NBA slate.
Check out Pickswise's best bets for all of tonight's NBA games
The Celtics are legit
The Boston Celtics have been coming on strong lately, and they are definitely a great value pick to go to the NBA finals. With the postseason rapidly approaching, they could still end up anywhere between the No. 1 seed and No. 4 seed. There are two teams in the Eastern Conference that will be very difficult for the Celtics to beat — the Milwaukee Bucks and a healthy Brooklyn Nets team. It looks like those two teams might have to play each other in a 2-7 matchup, which would mean one would get eliminated and the other would be coming out of a grueling series.
The Celtics have a really good chance of beating one of those teams in the Eastern Conference Finals. Their ball movement has been unreal during this recent 20-3 stretch, they have a top-5 scorer in Jayson Tatum and the defense is lapping the field without a visible weakness in the last 3 months.
The only thing that could be a problem is their physicality against a guy like Giannis Antetokounmpo, but the entire league has a hard time matching up with him. If they can just slow down the rest of the Bucks they could figure out a way to win the series, especially if they end up with home-court advantage.
I really believe this team has the opportunity to reach the NBA Finals. That being said, I could say that about 4 other teams in the East. Long story short, I can't wait for these playoffs.
Don't sleep on the Mavericks
The national media has been talking about the same handful of teams for months now, and the Mavericks have been flying a bit under the radar. For a few reasons, Dallas is my favorite sleeper team for these playoffs. Luka Doncic is one of the best 1-on-1 players in the NBA but he doesn't get the credit because he's not as flashy as some others.
A lot of teams can't guard him 1-on-1 and he's an excellent passer that can see over the defense. This Maverick defense also isn't getting the attention they deserve. They're big and athletic and they have a ton of versatility on that end of the floor because every one of their players can switch and hold their own defensively — even Luka. Because of his size and strength, he is not the mismatch that people say he is.
I would go so far as to say he's above average in switching situations. I think the Mavs get out of the first round and it's going to be a really interesting matchup against the Suns in the second round. Don't count them out.
Now let's get to the fun part, some best bets for tonight's 11-game NBA slate:
NBA best bet #1: Detroit Pistons +5 (-110) over Atlanta Hawks
Atlanta is coming off a great comeback win against the Knicks last night at Madison Square Garden. But the Pistons are tough physically and they really make you work the ball — something the Hawks don't always want to do. I can still see Atlanta winning this game but 5 points on the road off of a back-to-back is asking a lot. Take the Pistons with the points.
Be sure to check out our full game preview for Atlanta Hawks vs Detroit Pistons
NBA best bet #2: Golden State Warriors +7 (-110) over Miami Heat
After being called out by Draymond Green, the Warriors will have to see if they can bounce back against the Heat. I know that the Warriors are on a back-to-back but 7 points when they just got called out by their emotional leader is a lot for the Heat to cover. Usually, well-coached teams can level up on any given night, and since they laid an egg last night against Orlando, look for the Warriors to bounce back and cover the 7 points.
Be sure to check out our full game preview for Golden State Warriors vs Miami Heat
Pickswise is the home of free NBA picks and predictions. Make sure to also check out our NBA parlays and NBA prop bets tabs for more expert picks.