Brian Scalabrine: NBA champion on the Warriors vs Celtics NBA Finals and his best bets for the series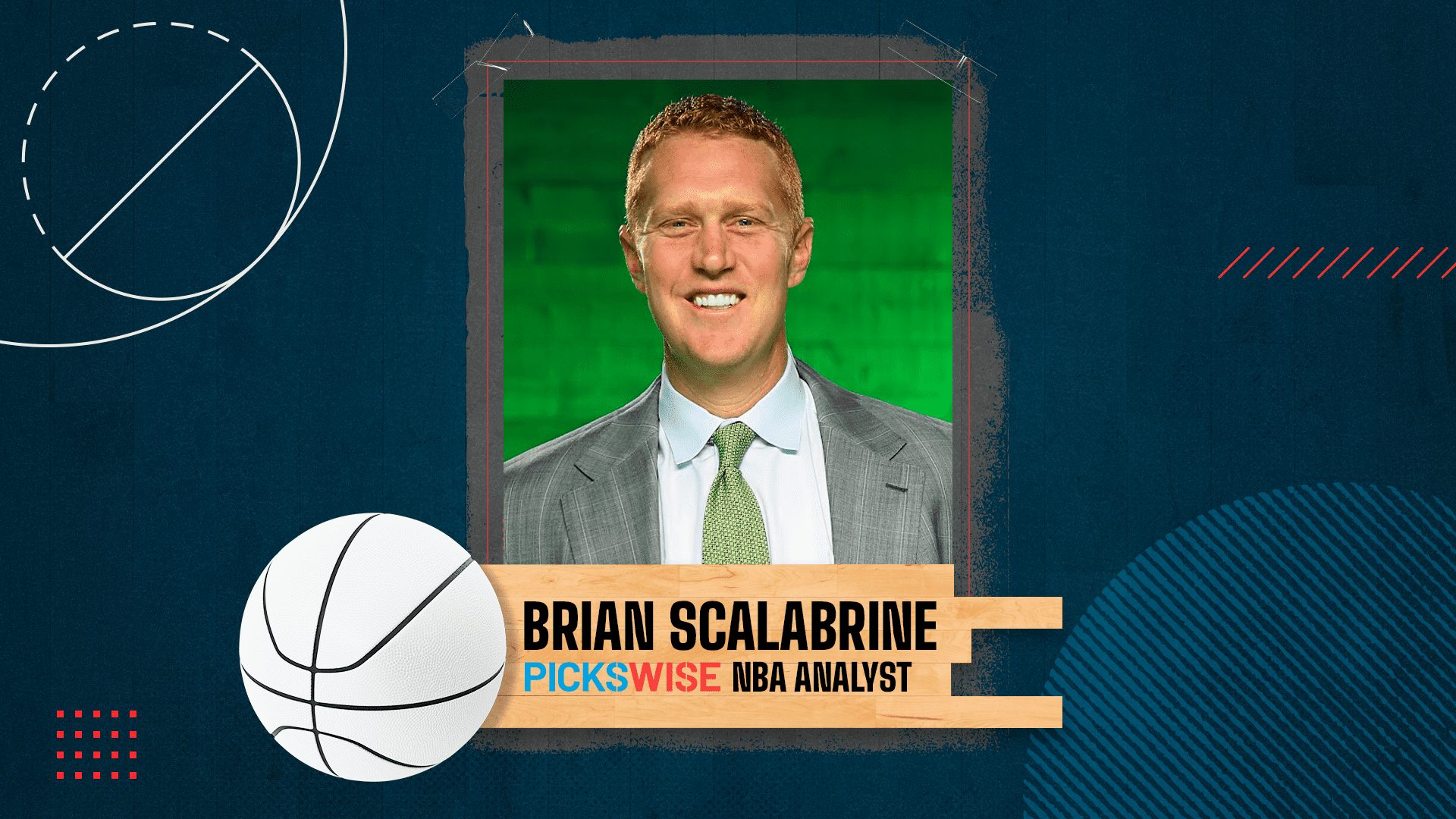 The NBA Finals are upon us. For a player, there is nothing like it. Every single mistake — no matter how minor — can be crippling. Any turnover or defensive breakdown can cost your team a game, a series and in this case even a championship. That's because the opposing players at this point in the playoffs are all so good. Make mistakes and someone will go for 50 on you. When you are in the finals, you are aware of that importance; you know you can't afford to have lapses.
Off the court, it's like the Super Bowl. Your family and friends all want to be there. Fortunately, these days teams are so good about taking care of their players when it comes to that kind of stuff. Other people handle those things; all the players have to do is play. They can — and will — stay focused.
As for this particular installment of the NBA Finals, everything is still to play for with the Celtics and Golden State Warriors tied 1-1 through two games. In this article I will discuss what I've seen so far and what it could mean moving forward.
Celtics have the higher ceiling…but also the lower floor
Nothing about the first two games has changed my mind from where it was heading into the series. I still think the Celtics are the better team. I also assumed it would be 1-1 going back to Boston. Although I wasn't sure who was going to win Game 1, I felt pretty good that whichever team lost Game 1 would win Game 2. As we saw in the second round and the Eastern Conference Finals, the Celtics can be up and down. They can be really good; when they are turning the ball over, they can be be borderline bad. I thought they would take one in Golden State, but it was hard to see them stringing together two great back-to-back performances on the road.
The key for Boston's offense is moving the ball and also taking care of it. Jayson Tatum may have been 3-of-17 for 12 points in Game 1, but those are just numbers. He actually played well (13 assists and only 2 turnovers). He was 8-of-19 for 28 points in Game 2…and didn't play well at all. Tatum had more turnovers (4) and assists (3) and was a horrendous -36 (nobody else was worse than -17). The Celtics' assist-to-turnover ratio in the opener was 33-to-12; on Sunday it was 24-to-18. This is the key for the remainder of the series, and it starts with Tatum.
Be sure to check out our full game preview for Golden State Warriors vs Boston Celtics
Scal's best NBA betting advice for Warriors vs Celtics
This is an even series, both in the score and the odds. Each team is right around -110 to win it depending on the sportsbook. As mentioned above, I still like the Celtics to win and would be willing to take them right now at their current price. That being said, similar to Game 1 and Game 2 in Golden State, I think Game 3 and Game 4 in Boston will be split. Whoever loses on Wednesday will probably win on Friday. Especially if you like the Warriors, it could be a good idea to wait and see if they lose Game 3 before betting on them and getting a more favorable price.
The recipe for betting the Warriors is tailing their role players. Boston is a switching team, and the way to beat that kind of defense is with slashing to the basket. Kevon Looney, Gary Payton II and Otto Porter Jr. are more than capable of stepping up. If the Celtics keep switching and doing their best to lock down Stephen Curry and Klay Thompson on the perimeter, they can feed their supporting cast.
If you like the Celtics, as I do, the prop to hammer is Tatum's assists. When the ball is moving, Tatum is distributing and turnovers are being minimized, the C's are at their best. Over 5.5 assists for Tatum on Wednesday (+115 at DraftKings) has great value, especially if you correlate it with a Boston win and/or cover.
Don't miss our Game 3 Warriors vs Celtics same game parlay (+873 odds!)
Pickswise is the home of free NBA picks and predictions. Make sure to also check out our NBA parlays and NBA prop bets tabs for more expert picks.