College basketball Thursday three-team mega parlay (+1160): Terrapins take care of business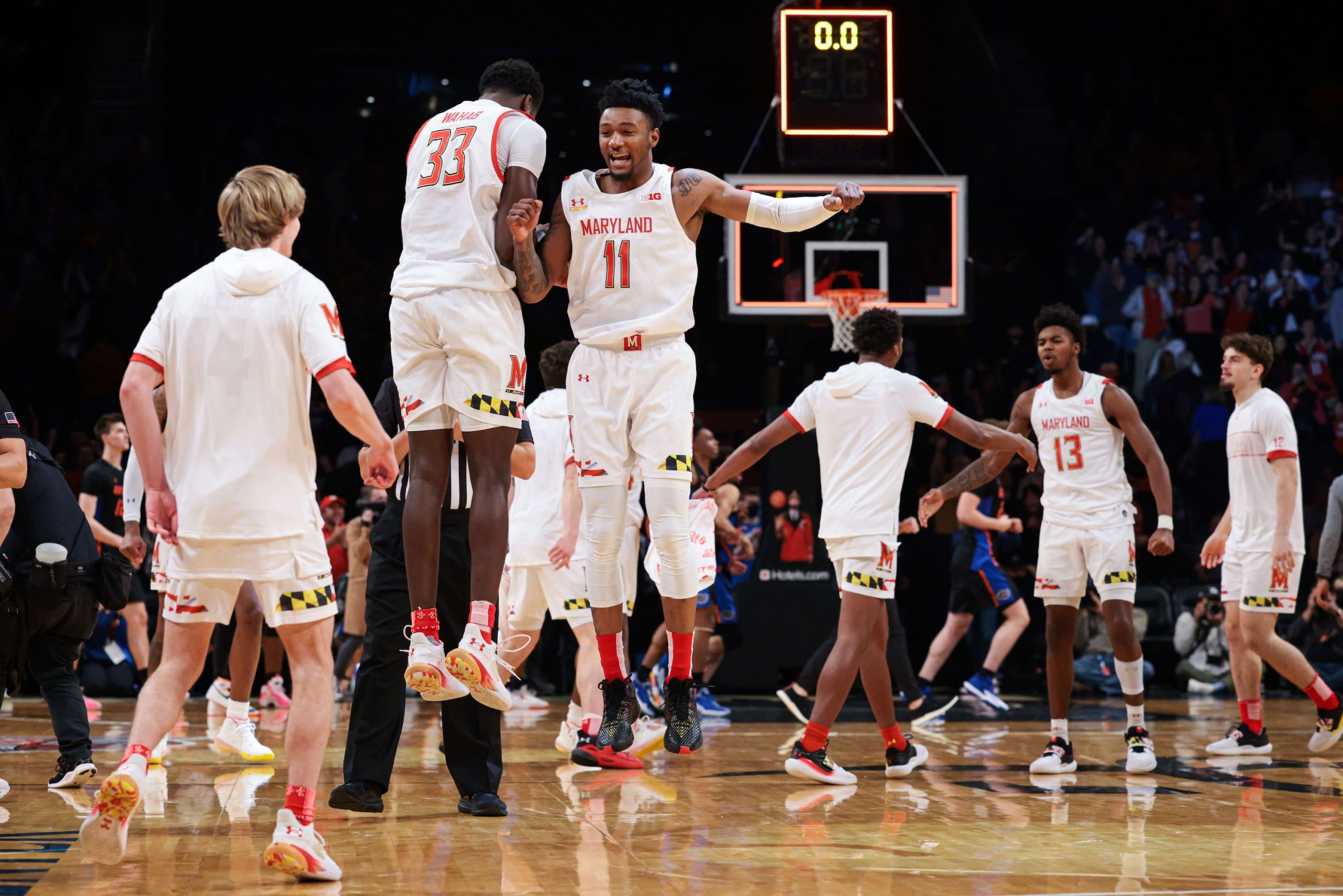 There were never a ton of games on Thursday's schedule in the first place, and now there are even fewer because of Covid-19 issues. Nonetheless, there is more than enough to work with as we try to formulate a winning mega parlay. We are absolutely on fire with these plays when it comes to college football bowl games, so now let's transfer that success to the hardwood!
Maryland -12.5 (-110)
Central Florida ML (+120)
Utah -9.5 (+200)
For this parlay we are going with two favorites against the spread – one on an alternate spread – and one underdog on the money line. Let's break down each of the three legs one by one.
Maryland -12.5 over Brown (-110)
Maryland should win this one big. The Terrapins have only played twice this month, but they have won both games – including one against Florida. They have had enough time to get acclimated to life without head coach Mark Turgeon, and Danny Manning has more than enough experience to lead this program successfully for at least the rest of the season. Four different players are scoring in double-figures and that will likely be too much for Brown to handle. The Bears are a mediocre 8-6 and they just got blown out by 31 points at Syracuse. It may not be quite as bad in College Park for the visitors, but this one shouldn't be close.
Central Florida ML over Michigan (+120)
UCF is 4-1 in its last 5 games and has played especially well defensively, holding opponents to 62 ppg on 38.1% shooting. Michigan is a much better team than 4 of its previous 5 opponents, but UCF figures to match up well with the Wolverines. Per Haslametrics, Michigan relies heavily on the mid range, ranking 71st in MR attempts and 3rd in MR%. UCF actually defends the mid range very well, ranking 1st in opposing MR attempts by holding opponents to 36.5% on those shots. Hunter Dickinson is the main piece for Michigan, averaging 15.6 ppg and 9.1 rpg. UCF does not have a big man that is as active as Dickinson offensively, but Cheikh Mbacke Diong will counter Dickinson in the post. Mbacke Diong ranks 29th in block rate and at the very least he should be able to limit Dickinson's second-chance opportunities on the glass. After all, UCF's big man is a great rebounder. On the perimeter, UCF has the length to defend the Wolverines — who have not been too much of a threat from 3-point range this season. This figures to be a tough spot for the Wolverines, so let's go with the upset.
Check out our Michigan vs Central Florida preview
Utah -9.5 over Oregon State (+200)
Utah is a -4 favorite, but there is no reason why they can't win by double-digits. It's fair to say that he 2020-21 season ain't walkin' through that door for Oregon State. Those Beavers made an improbable run to the Elite Eight; the current squad can't throw the ball in the ocean. Oregon State is a ridiculous 2-10 and has not defeated anyone other than Portland State and Nicholls. Head coach Wayne Tinkle's team went on a recent streak of four games in which it never scored more than 65 points. Utah is a solid 8-4 and all four of it losses have come to opponents way, way better than Oregon State.
Check out all our college basketball previews and picks for Thursday
Pickswise is the home of free College Basketball Picks and College Basketball Predictions. With top College Basketball picks available daily, including our College Basketball Best Bets.