College basketball Week 7 AP Poll: 'Horns are hooking 'em
The first college basketball AP Poll of 2021 is out. How much different will it look when the field of 68 descends on the Indiana bubble in March? And yes, by the way, it was announced on Monday that the entire NCAA Tournament will take place in Indiana—mostly in Indianapolis. Gonzaga is currently No. 1 in the nation and a clear favorite to capture its first National Championship, but we are still early in the season and there are plenty of other contenders with realistic title aspirations. For now, Texas and Iowa are among those making headlines along with the Zags.
Let's take a look at some of the highlights and lowlights of the Week 7 Top 25.
Are FSU and MSU as bad as advertised?
For the most part the AP rankings actually look pretty good to me this week, although there are some exceptions. Should Michigan State and Florida State really be the last two teams in the Top 25? That's debatable. But, hey, at least the AP has the Spartans ranked! They aren't even in this week's Coaches Poll at all (third in other receiving votes, which would put them No. 28 overall). Michigan State is 7-3 with two Top 25 losses and a win at then-No. 6 Duke. How is a three-loss Illinois team 12 spots ahead of MSU; how is a three-loss West Virginia team 10 spots ahead; how is a three-loss Texas Tech team six spots ahead? And how is a two-loss Rutgers squad 10 spots ahead of two-loss Florida State? These things will sort themselves out sooner rather than later, but right now they are the curious parts of the rankings.
Moving up
4. Texas – There appears to be a new sheriff in the Big 12 town after Texas annihilated Kansas 84-59 on the road this past Saturday. The Longhorns are 8-1 with a loss only to Villanova, which came when they were probably still fatigued following a triumph at the Maui Invitational. (previous: 8).
5. Iowa – You can be sure that in any given week, at least one Big Ten team is making a move. That's just how loaded and how deep the conference is in 2020-21. Iowa is a +455 fourth choice to win the regular-season conference title—a testament to the strength of the league. (previous: 10)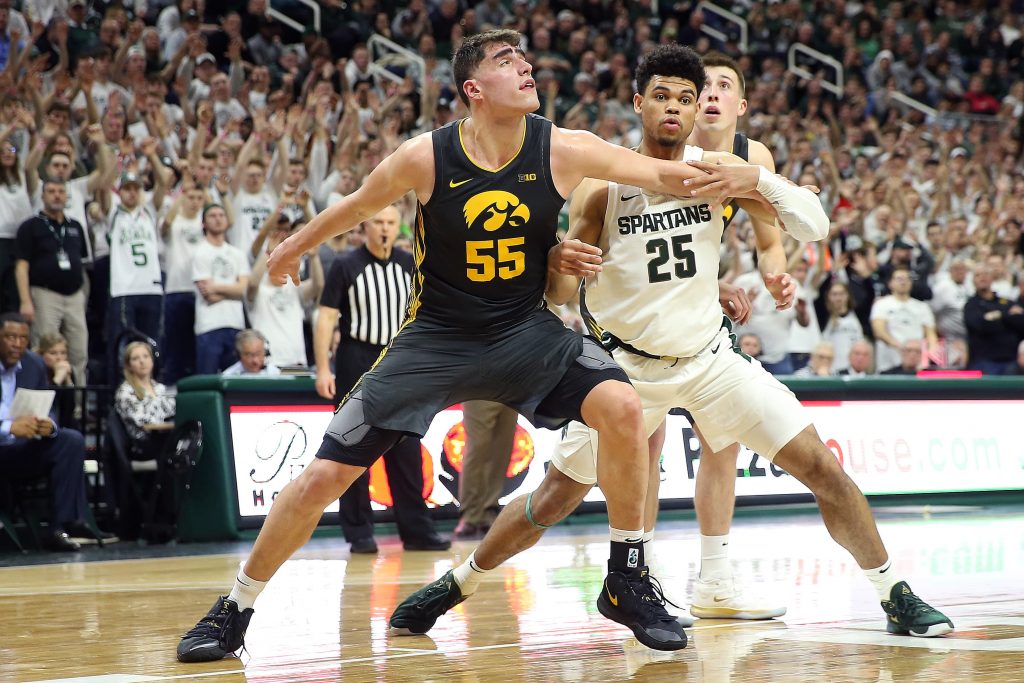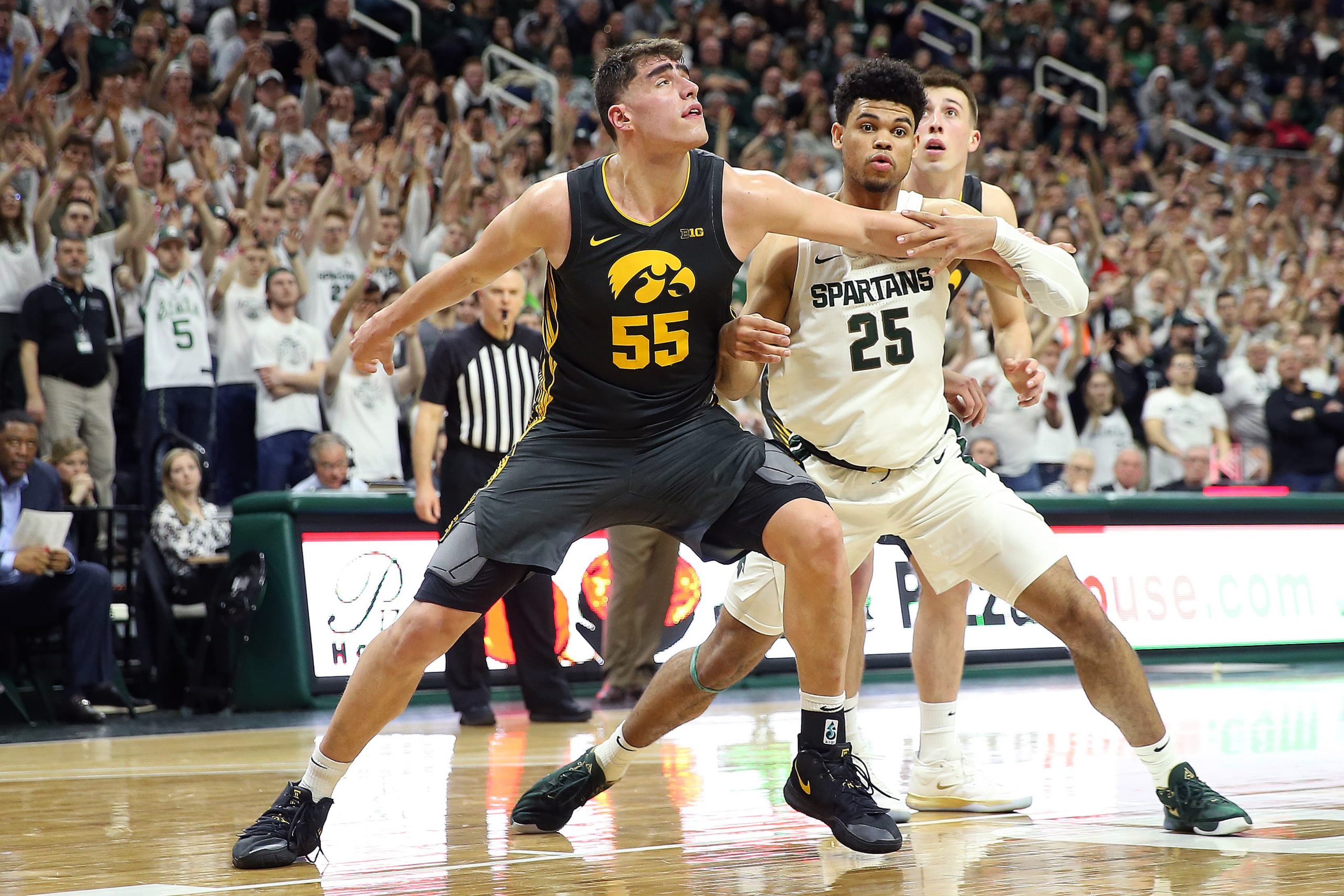 10. Michigan – The Wolverines are just ahead of Iowa at +450 in the Big Ten. They are 9-0 with recent double-digit scalps of Maryland and then-No. 19 Northwestern. Three of UM's next four contests come against Top 25 foes, so we are about to find out a lot more. (previous: 16)
Moving down
11. Houston – The Cougars had been one of the hottest teams in the business, with an 8-0 start out of the gates that was highlighted by a double-digit rout of Texas Tech. However, loss No. 1 of the season came via a 65-64 decision at Tulsa last Tuesday. Tulsa. Seriously?!?! Is it time to get off the Houston bandwagon? (previous: 5)
14. West Virginia – As mentioned above, West Virginia's ranking may still be inflated. But  the Mountaineers did drop five places following their recent 75-71 loss at Oklahoma. Their only other two setbacks have come against Gonzaga and Kansas. A tough schedule continues with Texas and Baylor in the near future. (previous: 9)
25. Florida State – The ACC has been all over the place in the Top 25, as teams are climbing, falling, passing each other, getting passed back…. There is an absurd amount of parity, with seven different programs between +350 and +600 to win the regular-season title. FSU remains a +350 favorite despite some recent struggles. (previous: 18).
Pickswise is the home of free NCAA basketball picks and predictions. We will provide predictions on both the side and totals for all of the power-conference and Top 25 games during the 2020-21 season.