College basketball Week 7 Power Rankings: Creighton, Michigan crash the party
Christmas break has come and gone, but in reality the only college basketball teams that got any real time off were ones that dealt with coronavirus issues. Otherwise they all just ploughed from 2020 right into 2021, readying themselves for the two-month stretch run to March Madness. No team is in better shape right now than Gonzaga, but Baylor, Villanova, Iowa, Texas, and Kansas are among those also looking strong.
Here are the latest power rankings prior to week seven of the college basketball season.
Power Rankings
1. Gonzaga– There is Gonzaga…and then there is everyone else. The Bulldogs' odds to win it all have improved to +350, while no other team is better than +700 (Villanova). Baylor is not far behind at +800 and Wisconsin comes in as a +900 fourth choice. Nobody can touch the Zags right now; their 10-0 record includes Top 25 victories over Kansas, West Virginia, Iowa, and Virginia. (previous: 1)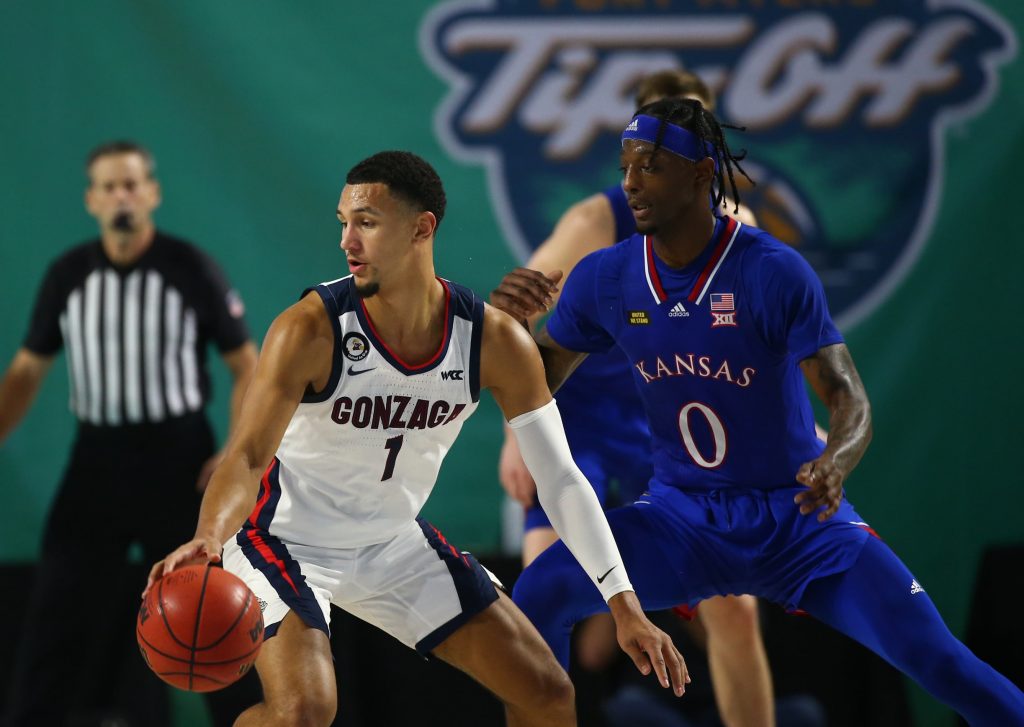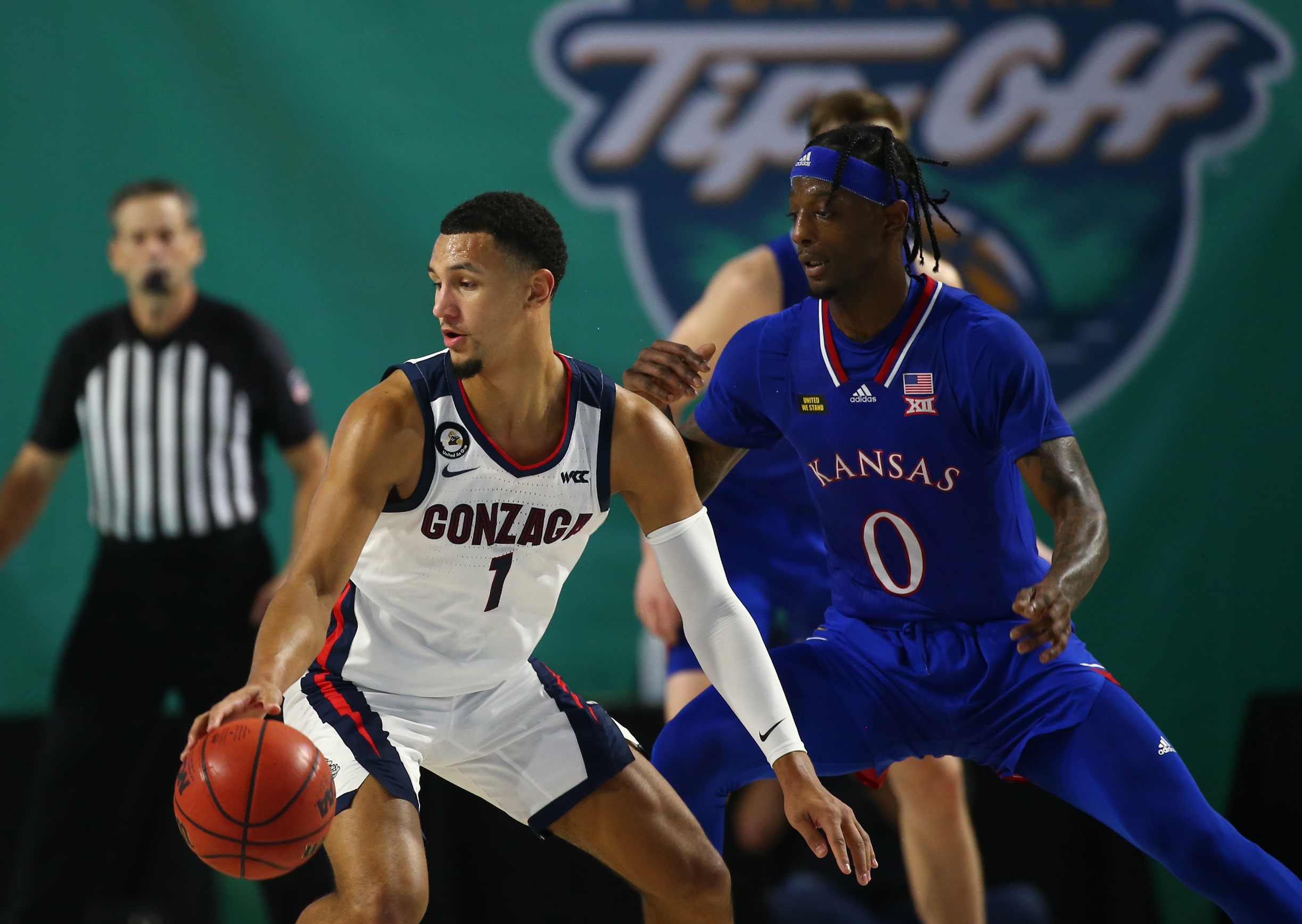 2. Baylor– Gonzaga was supposed to go up against Baylor last month, too, but that showdown ended up getting the coronavirus axe. Sure it's probably good news for the Bears that they didn't have to play it, but who knows? If there is one squad that can topple the Bulldogs, perhaps it's Baylor. Jared Butler has been doing absolutely everything. (previous: 2)
3. Villanova– Villanova's lone loss also isn't a bad one (in overtime to Virginia Tech), With head coach Jay Wright seeking a third national title, the Wildcats have since reeled off six consecutive victories—a stretch that includes a defeat of Texas. Now embarking on its Big East schedule, 'Nova may not fall again for a while. (previous: 4)
4. Iowa – Luka Garza winning the Wooden Award remains downright lock city (-500 to be exact). The senior center is averaging 27.5 ppg on 62.4 percent shooting to go along with 9.1 rpg. Garza's supporting cast has cooled off a bit, which is part of the reason why Iowa is 3-2 in its last five after starting the 2020-21 campaign with a 6-0 record. (previous: 6)
5. Texas – What's not to like about Texas these days (other than the football program, of course)? The Longhorns are 8-1 with a loss only to Villanova, which came when they were probably still fatigued following a triumph at the Maui Invitational. Freshman forward Greg Brown has not even kicked it into high gear yet. When he does, watch out! (previous: 9)
6. Kansas – You can forgive Kansas for having two losses. Those have come at the hands of Gonzaga and Texas. The Jayhawks also boast Top 25 victories over Kentucky (yeah, that was very early in the season!), Creighton, Texas Tech, and West Virginia. Jalen Wilson, Ochai Agbaji, and Christian Braun have been outstanding. (previous: 3)
7. Tennessee – On the heels of seven straight wins to begin the season, Tennessee succumbed to Alabama this past weekend. However, the Volunteers cannot be penalized too much for that after just beating then-No. 12 Missouri 73-53 three days earlier. Head coach Rick Barnes' crew is allowing a mere 55.0 points per game. (previous: 7)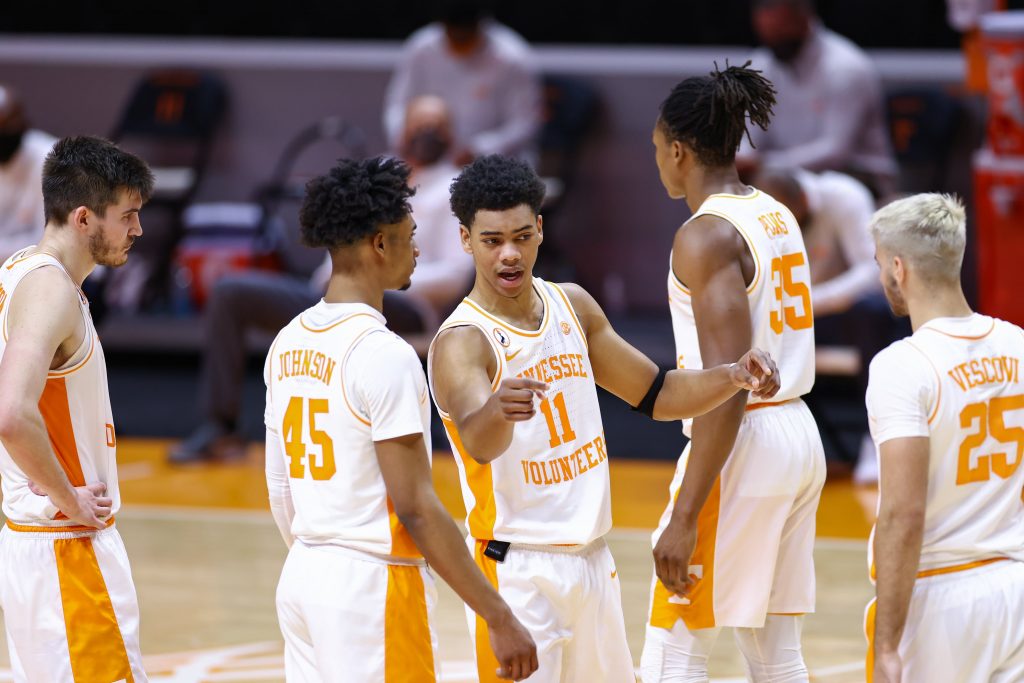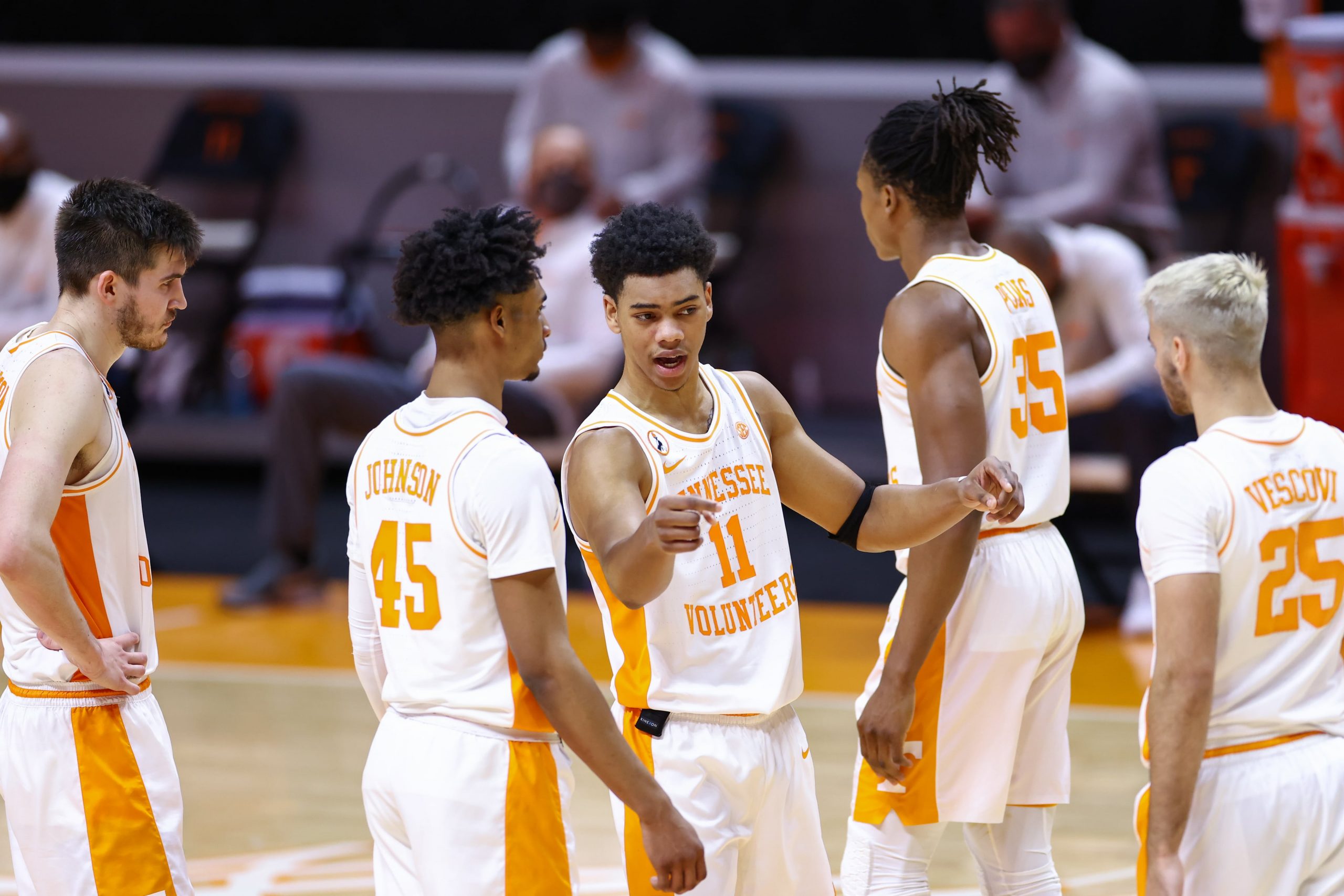 8. Wisconsin – It is somewhat difficult to get a read on this Wisconsin squad. Its two losses have come to non-Top 25 opponents (Marquette and Maryland), but it boasts Top 25 scalps of Louisville (by 37 points), Michigan State (by nine), and Minnesota (by 12). A balanced scoring attack features five guys averaging in double-figures. (previous: 8)
9. Creighton– Speaking of losses to Marquette, Creighton also suffered one earlier in the season. The Golden Eagles are no joke—although their inconsistency is why they don't find themselves anywhere near these power rankings. That wasn't a bad loss, and neither was falling to Kansas 73-72. Other than that, the Bluejays have been taking care of business. (previous: NR)
10. Michigan– All hail the Big Ten Network, because there are wildly entertaining matchups on television just about every night. Michigan has won all of its share so far, beating the likes of Maryland and Northwestern by double-digits. Minnesota (twice) and Wisconsin loom large on the upcoming schedule. (previous: NR)
Pickswise is the home of free NCAA basketball picks and predictions. We will provide predictions on both the side and totals for all of the power-conference and Top 25 games during the 2020-21 season.