Diane Knox Balas: Our Pickswise golf analyst with her U.S. Open best bets and course insights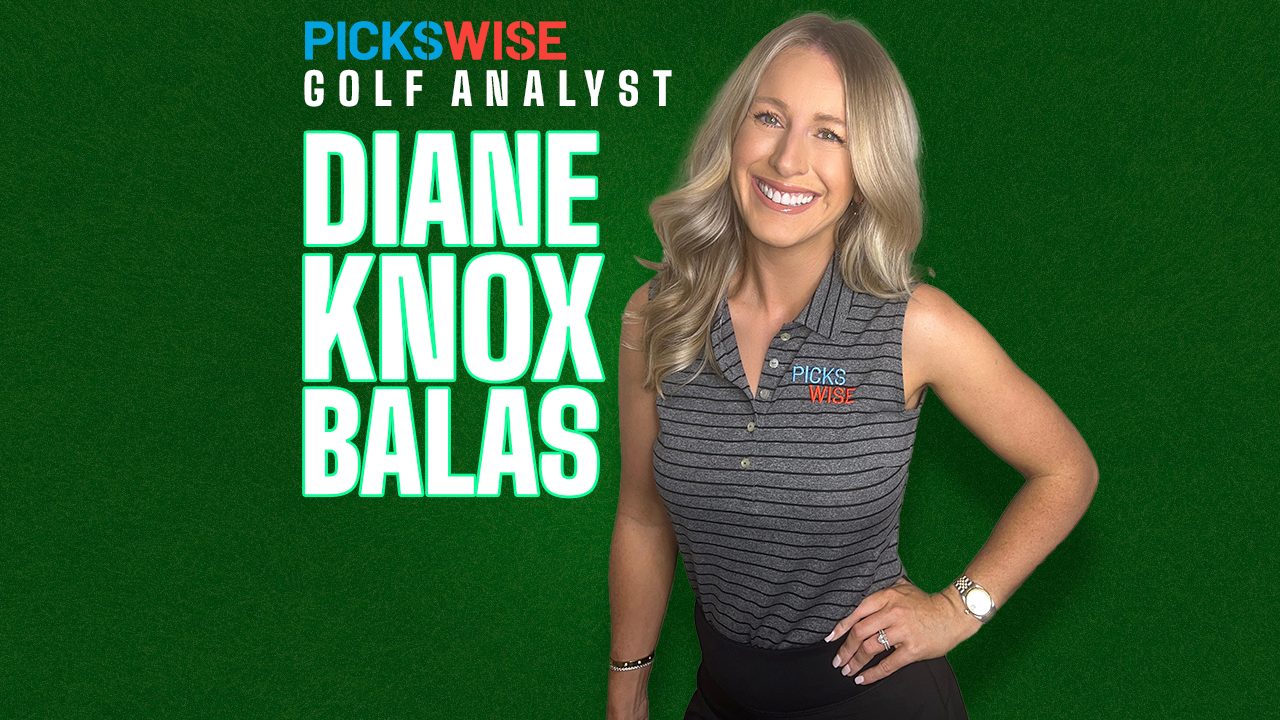 Last week was one that will never be forgotten in the world of golf. The bold introduction of LIV Golf to the scene, Charl Schwartzel walking away with the largest prize ever in the sport ($4.75 million) and all the controversy surrounding the Saudi-backed league, but in the end the PGA Tour won the week.
They couldn't have written it any better – amidst a huge crowd of unbelievable Canadian fans, Rory McIlroy went back-to-back at the RBC Canadian Open, securing his 21st victory on the Tour. This one was extra sweet for him, as he alluded to in his brief but impactful TV interview on the 18th green – he now has one more win than LIV Golf CEO Greg Norman, the "disruptor" of golf. Some nice extra motivation for the Irishman, which no doubt had PGA Tour commissioner Jay Monahan, and all PGA Tour supporters, jumping for joy.
I myself was jumping for joy as I PICKED THE WINNER! I had backed McIlroy at +1000 in my column last week, and I hope it resulted in a nice payday for you too. We also got a super Sunday charge from Canadian Corey Conners, who finished in a tie for 6th.
It's onto the next one, and this is a biggie; another major. The U.S. Open is known to be the toughest test in golf, with high scoring and a lot of drama & frustration. The venue for the third major of 2022 is The Country Club in Brookline, Massachusetts, one of the oldest country clubs in the United States. It's actually one of the five charter clubs that founded the USGA, and has hosted many USGA tournaments over the years (I'll be talking about one of them in relation to a pick later!)
Jon Rahm is defending champion after winning his first major last year at Torrey Pines, and, as the USGA announced last week, all those who signed to LIV Golf and have subsequently been suspended from the PGA Tour will be allowed to tee it up this week. So, once again, there's going to be lot of headlines made on and off the course!
The Country Club: What you need to know
This week's U.S. Open course measures in at 7,264 yards and is a par 70. U.S. Open courses are tough; true tests of all aspects of players' games. Last year, Rahm won at -6, which is the usual area of scoring for this major, with the exception of Brooks Koepka who won in 2017 at Erin Hills at -16. Bryson DeChambeau got to -13 two years ago at Winged Foot and let's just say the USGA weren't too pleased about that!
In 1988, the last time the U.S. Open was held at The Country Club, Curtis Strange got to -6 and lifted the trophy. The course has changed a bit over the years, but underwent some Gil Hanse restoration work in '13 and '19 to prepare for its U.S. Open return. Most of the changes were to return the course back to its original form and retain the legacy of Brookline.
There's a lot of elevation changes and blind shots around the course, making it seem longer than it is on paper. Also, the fairways are pretty narrow out there, so accuracy is going to be more important this week, especially as U.S. Opens are known for their penalizing rough. Brookline is significantly shorter than some former venues, which opens it up to the field a little more than usual. 
Looking back at past champions, you'll quickly see a trend – Jon Rahm, Bryson DeChambeau, Gary Woodland, Brooks Kopeka, Dustin Johnson are all some of the longest hitters out there. The template for success always seems to be driving distance, combined with solid greens in regulation and good putting. 
However, the classic routing and interesting hole locations take away from the "bomb and gouge" approach. I'm really going to be looking at Total Driving this week (distance + accuracy), as well as strong iron players and good scrambling out of the rough.

Knox's Knockout U.S. Open picks
Rory McIlroy (+1100) 
Odds available at BetMGM Sportsbook at time of publishing
Are we going back-to-back with McIlroy? I'm sure I don't need to go into all the reasons why he could win this week after his RBC Canadian Open victory, but Rory seems to be the bookies' favorite. The only question mark is over his short game, as compared to other U.S. Open courses it's not a case of simply overpowering Brookline, but Rory's powerful draw could be advantageous with the set-up of the course.

Matt Fitzpatrick (+3000) 
Odds available at DraftKings Sportsbook at time of publishing
I'm sure Matt's been counting down to this one! Firstly, the Englishman is in the form of his life and, after a hot start at the RBC Canadian Open, finished in a tie for 10th. He finished T5 at the PGA Championship last month, and had it not been for a disappointing 73 on Sunday, could've found himself in the playoff. Combine that with four additional Top-10s and you'll see why Fitz is a favorite. Plus, Brookline is extra special to Matt as this is where he won the US Amateur in 2013. He admittedly loves the course and I'm sure will have a bit of extra confidence when he steps up to the tee on Thursday.
Cameron Young (+5000) 
Odds available at DraftKings Sportsbook at time of publishing
He's my favorite of all the young guns tearing up the PGA Tour right now, and I have a feeling Cam's first win is going to be a big one…and they don't come much bigger than the U.S. Open. He hits the ball a mile, but combined with that length his accuracy is excellent too (he's 6th in Total Driving). In his last four starts, he's had three Top-3s, including a T3 at the PGA Championship, which I thought he was going to win until a costly few holes down the stretch. It's coming for Young, and I couldn't miss out on his 50/1 this week.
Jason Kokrak (+13000) 
Odds available at DraftKings Sportsbook at time of publishing
I have to give you a longshot, and Kokrak is the one this week. Not only is he incredibly powerful off the tee, his accuracy is equally as impressive and he sits at T8 in total driving on the Tour this season. Jason has always been known for his length, but his three wins have really been accredited to his tactical play and excellent putting, which has noticeably improved over the last few years. I'm taking his recent results with a bit of grain of salt and think his game could fare well around The Country Club.

Pickswise is the home of free expert Golf Picks and Golf Predictions. Our PGA expert picks go live every Monday or Tuesday, so check out our latest golf picks, best bets, and analysis for this week's PGA tournament now.