Euro 2020 Power Rankings: How do the last 16 teams shape up ahead of the knockout stage?
Euro 2020 is approaching crunch time with 36 games played and only 15 remaining, including the final at Wembley Stadium on July 11.
Sixteen of the 24-strong field now go into head-to-head battles, but eight teams — Turkey, Finland, Russia, North Macedonia, Scotland, Slovakia, Poland, and Hungary — are already eliminated.
As you can tell from that fairly undistinguished list, most of Europe's soccer heavyweights remain but something has to give in the round of 16, which starts on Saturday, with the second-round slate including sizzling showdowns such as Belgium vs. Portugal, Croatia vs. Spain, and England vs. Germany.
France remains the favorite to win the title, but how does the field look after the group stage? We've ranked the 16 teams after seeing their performances in their first three games to see who looks like a genuine title contender and who should be heading home soon. We've also included their current odds to win the Euro 2020 tournament, courtesy of FanDuel Sportsbook.
1. Italy, 1st Group A, 9pts (+600)
The Azzurri have made smooth progress so far, with a pair of 3-0 wins over Turkey and Switzerland and a 1-0 success over Wales. Italy is yet to allow a goal and last-16 opponent Austria should pose few problems before a tougher test in the quarter-final.
2. France, 1st Group F, 5pts (+380)
The pre-tournament, and still, favorite remains unbeaten, but Les Bleus won only one match in the notoriously tough Group F, beating Germany 1-0 before ties with Hungary and Portugal. France remains a team nobody wants to face, however, and Switzerland is an attractive second-round draw.
3. Belgium, 1st Group B, 9pts (+900)
Belgium finished six points clear of the rest in Group B after sweeping Russia, Denmark, and Finland, although the Danes gave them a tricky match. Striker Romelu Lukaku has three goals and Kevin De Bruyne is healthy again, but the Red Devils were unlucky to get a team as strong as Portugal as their third-placed opponents in the next round.
4. Spain, 2nd Group E, 5pts (+750)
Spain was one of the biggest disappointments in the early stages after toothless ties with Sweden and Poland. The form of the closing win over Slovakia is hardly strong, but a 5-0 success should be a confidence-booster before La Roja meet Croatia.
5. Netherlands, 1st Group C, 9pts (+900)
The third member of the 100 percent club is the Netherlands, which beat Austria, Ukraine, and North Macedonia — not the toughest section but they looked untroubled after a scare in the 3-2 win over Ukraine. Housed in the weaker half of the draw, the Oranje should be targeting at least a semi-final place.
6. Portugal, 3rd Group F, 4pts (+900)
If the 2016 champions want to retain the trophy they are having to do it the hard way. After dropping to third despite holding France to a tie in their last game, Cristiano Ronaldo's team now faces Belgium. I am ranking them above Germany despite a 4-2 defeat to the Germans as their under-pressure performance against France was far superior to the German effort in the tie with Hungary (which Portugal beat 3-0).
7. England, 1st Group D, 7pts (+550)
England isn't winning any style points and, apart from the first half against Czech Republic, it has been largely solid and unspectacular stuff from the final hosts, with captain Harry Kane yet to score. However, three shutouts can't be argued with and if the Three Lions can get past Germany in the next round, there's a realistic path to the final.
8. Germany, 2nd Group F, 4pts (+650)
Germany looked good against Portugal, but lost to France and nearly suffered a shocking early exit against Hungary. The next game against England at Wembley — where they famously won a semi-final penalty shootout against the hosts at Euro 96 — should be decisive for their campaign.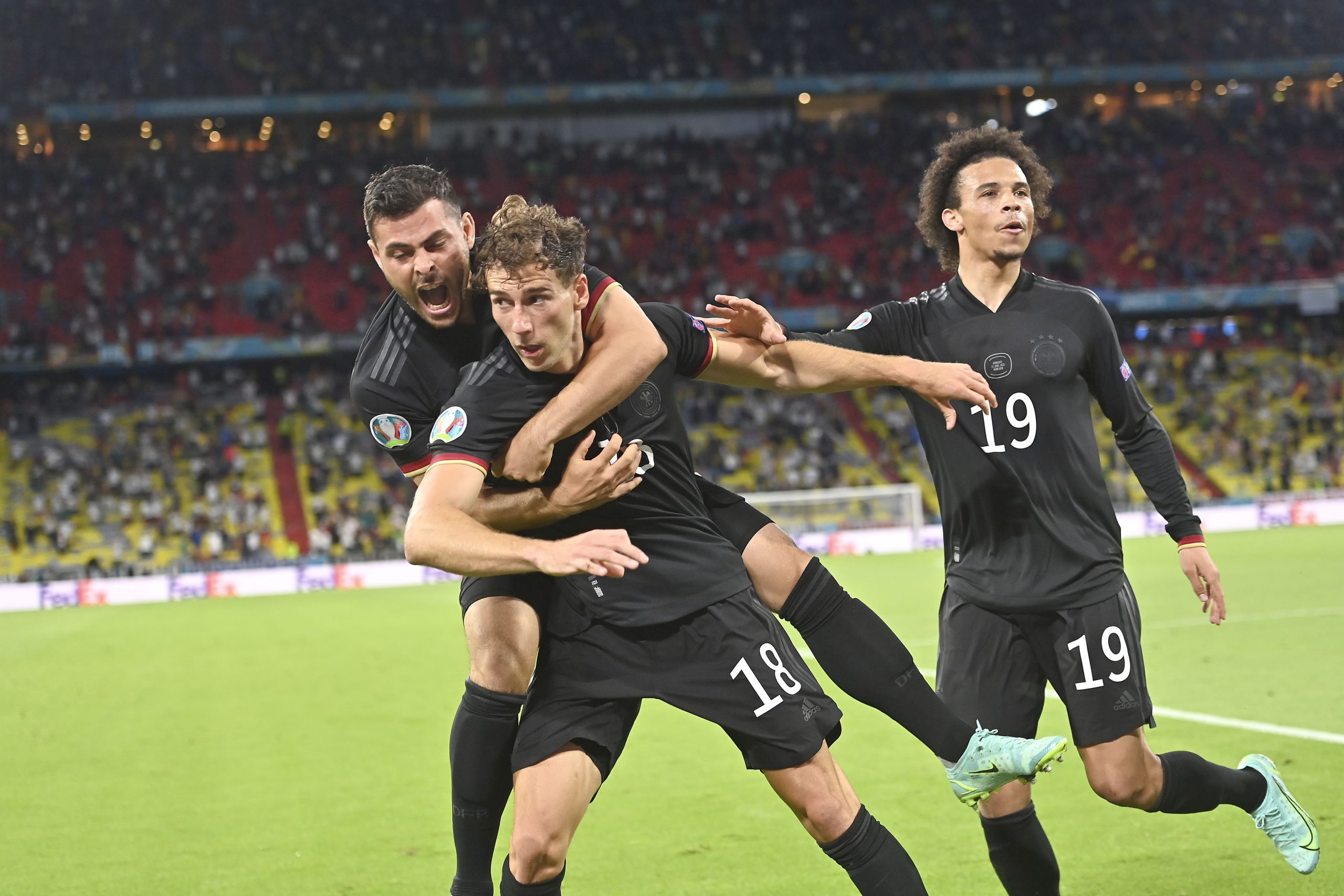 9. Denmark, 2nd Group B, 3pts (+1900)
The Danes had a traumatic start with Christian Eriksen's collapse in their opening defeat to Finland but they have done remarkably well to qualify, albeit with just three points but they also gave Belgium a proper test. They could go further yet with a winnable last-16 game against Wales.
10. Wales, 2nd Group A, 4pts (+7500)
Like Denmark, Wales is good enough to have a puncher's chance against anyone in the knockout round, without having a huge amount of quality beyond top stars Gareth Bale and Aaron Ramsey.
11. Croatia, 2nd Group D, 4pts (+6000)
Croatia sprung into life in its final group game against Scotland having looked lackluster previously. The World Cup finalists retain enough quality to make life difficult for Spain in the next round, though.
12. Sweden, 1st Group E, 7pts (+4400)
This ranking is arguably tough on the team which won Spain's group — I wouldn't argue for long if you think they should be three spots higher — but Slovakia and Poland weren't the toughest opponents. Ukraine looks beatable in the next game too, and the Swedes are in a promising spot in the weaker half of the draw.
13. Czech Republic, 3rd Group D, 4pts (+5500)
The Czechs have done little of note since their impressive opening win over Scotland, including that amazing long-distance strike from Patrik Schick. Dropping to third place in their group has given them a difficult game against the Netherlands in the next round.
14. Switzerland, 3rd Group A, 4pts (+9500)
Again, Switzerland could complain about being lower than Wales, having been the better team in their tie with the Dragons, but the Swiss were blown away by Italy and a similar fate may await against France.
15. Austria, 2nd Group C, 6pts (+10000)
The rank outsider gets above Ukraine purely because of its head-to-head win. Drawing Italy in the second round should spell the end of the Austrians' challenge.
16. Ukraine, 3rd Group C, 3pts (+9500)
Ukraine looked lively in its defeat to the Netherlands, but also lost to weak opposition in Austria and won by only one goal against North Macedonia. The lowest-ranked third-placed team to qualify has to be near the bottom of this list.
Pickswise is the home of free Soccer Predictions, with soccer picks from Euro 2020 throughout the tournament and the MLS all season long.