Five best prop bets for the 2020 Masters
Thanks to the chaos caused by the coronavirus pandemic, the next two golf majors will both take place at Augusta National. That's right; the 2020 Masters begins on Thursday—seven months later than expected—and the 2021 Masters will presumably take place on schedule in April.
Which golfers will make the most of this unusual opportunity to walk down Magnolia Lane in the fall instead of the spring? In addition to our outright picks and our best betting offers, let's take a look at our five best prop bets for the upcoming week.
Xander Schauffele to finish in the top 10 (+164)
Schauffele is the sixth favorite to win the tournament, trailing only Bryson DeChambeau, Dustin Johnson, Jon Rahm, Justin Thomas, and Rory McIlroy. Can he keep up with huge hitters like DeChambeau, Johnson, Rahm, and McIlroy for four rounds? That remains to be seen, but you know the 27-year-old American is more than capable of placing in the top 10. In fact, he is quite simply a top-10 machine. Schauffele has been top 10 in five of his last eight starts, including 10th at the PGA Championship and fifth at the U.S. Open. Even more encouraging is the fact that he finished runner-up to Tiger Woods at last year's Masters. The No. 8 golfer in the world has an incredible seven top-10 performances in 13 career major appearances.
Collin Morikawa to finish in the top 20 (+120)
Morikawa is making his Masters debut, but being a rookie at Augusta National may not be as big of a disadvantage as it can be under normal circumstances. After all, nobody has played a November Masters—and a Masters without patrons. This is going to be a unique experience for everyone. As for Morikawa's current form, although he has understandably cooled off a bit since his life-changing triumph at the PGA Championship he clearly remains one of the best golfers on the planet. The fourth-ranked American was T12 at last month's CJ Cup and he should be able to do just as well in Augusta because it is obvious that this guy is built for the big stage.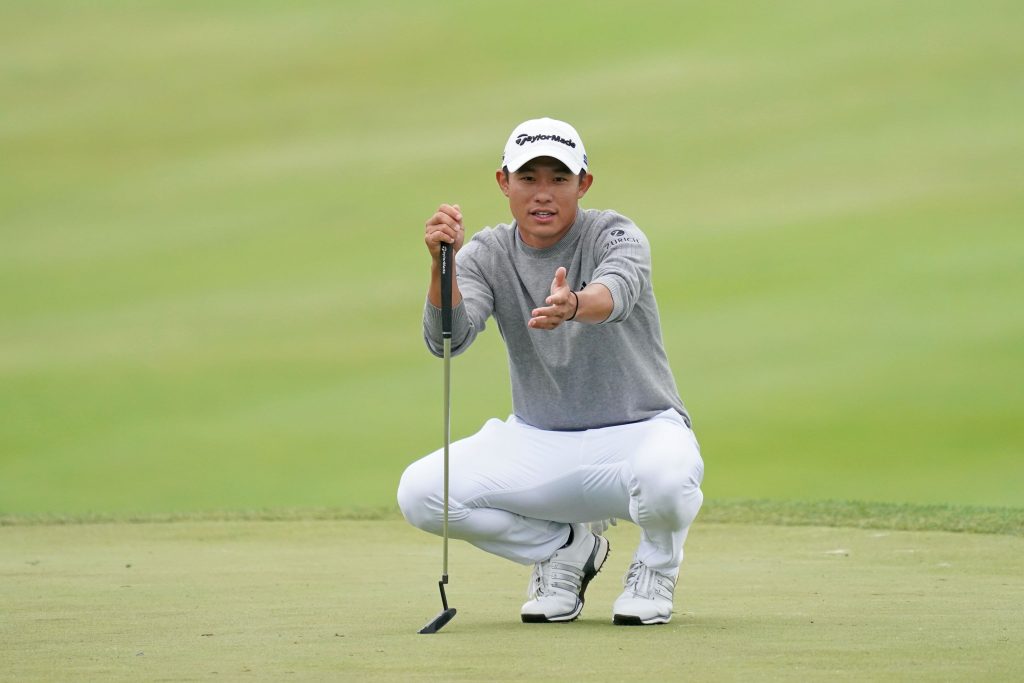 Paul Casey to be the top Englishman (+700)
There is outstanding value on Casey to be the best finisher among Englishmen this week. Tyrrell Hatton and Matthew Fitzpatrick are unproven, while Tommy Fleetwood and Justin Rose aren't in great form. Those are the four favorites ahead of Casey, who placed second at the PGA Championship and 17th at the U.S. Open. The 43-year-old has been in the top 10 at The Masters five times in his illustrious career, including four times in the top six.
Lanto Griffin to make the cut (-175)
Who?!?! Yes, Lanto Griffin. It's time to get on the Lanto bandwagon. The 32-year-old American has made nine of his last 10 cuts, including T10 at the BMW Championship and two top-11 showings in his last three events (the CJ Cup and the Zozo Championship, both in October). In the last two especially huge tournaments, he was T19 at the PGA Championship and T18 at The Tour Championship. Griffin is going straight into the weekend at Augusta National.
Tony Finau to beat Hideki Matsuyama (-110)
You have to back Finau with a ton of confidence this week—not just in this particular matchup, but also in general. The 31-year-old American has turned in two straight top-10 performances at majors, finished T11 at the Zozo, and is coming off a decent T24 performance last week in Houston. He finished in the top 10 in each of the two most recent Masters. Matsuyama has not been part of the top 10 in Augusta since 2016. The 28-year-old from Japan is playing good golf these days…just not good enough to beat Finau.
Want more picks and predictions for the 2020 Masters? Check out all our expert previews below:
Pickswise is the home of free expert Golf Picks and Predictions. Our outright PGA expert picks go live every Tuesday, so check out our latest golf picks, best bets, and analysis for this week's PGA tournament now. We will also have our 2020 Masters 3-ball picks and our best golf prop bets for each round of the 2020 Masters.