Is Collin Morikawa the next superstar on the PGA Tour?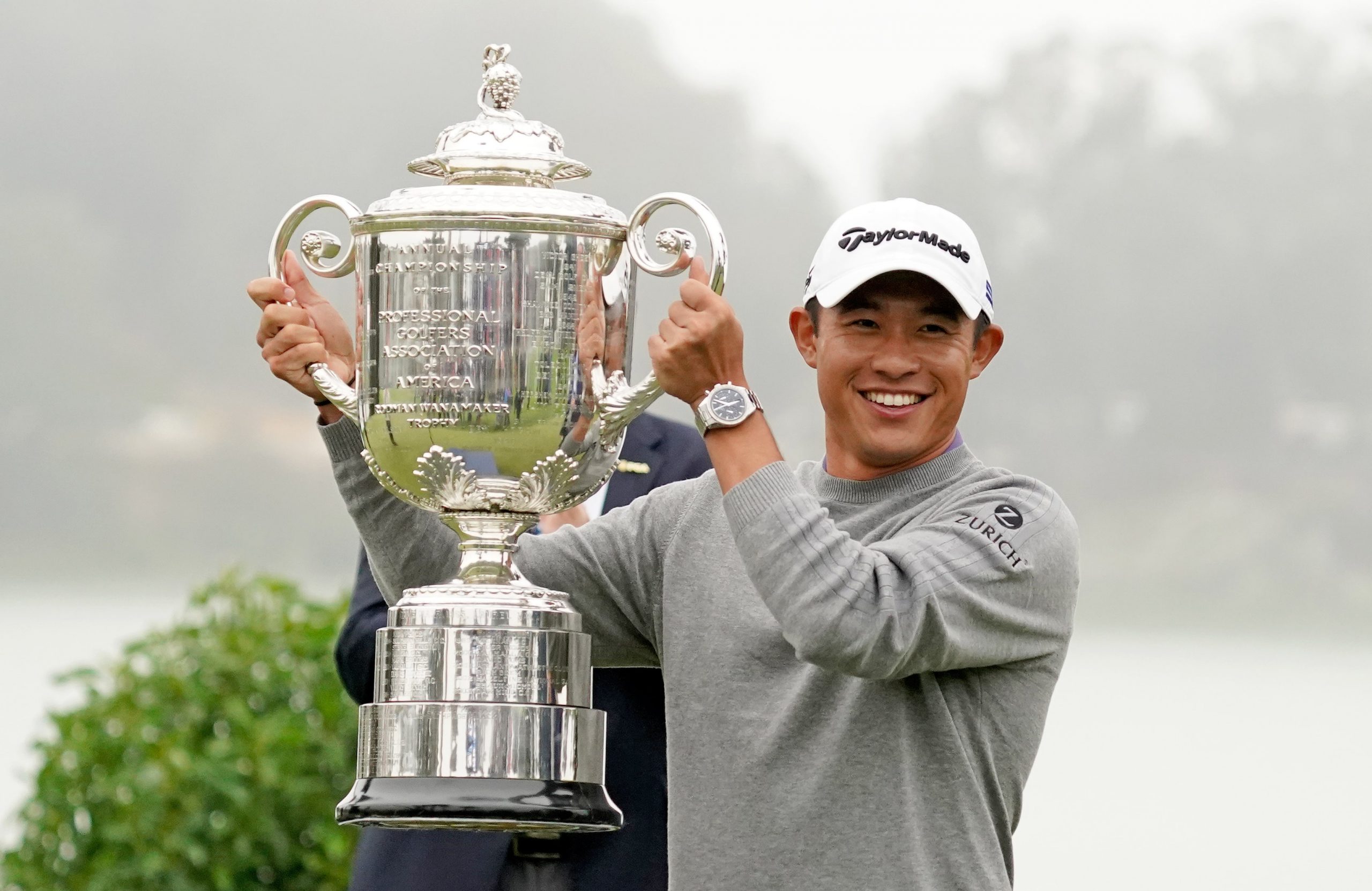 Sports around the world were put on hold for at least three months this spring and earlier in the summer due to the coronavirus pandemic. Who knew what it would be like when they returned? Would the usual cast of characters still dominate their respective sports?
On the soccer pitch, Lionel Messi is once again filling up highlight reels and he has FC Barcelona in the Champions League quarterfinals. In Major League Baseball, the New York Yankees are exactly the Bronx Bombers that everyone thought they would be. As for the NHL and NBA, those leagues have already produced some summer surprises (the most notable example coming on the hardwood in the form of the Phoenix Suns).
Perhaps no one, however, has been as hot or as surprising as rising PGA Tour star Collin Morikawa.
Relatively unknown outside of the hardest of hardcore golf circles when the coronavirus hit, Morikawa has come out of the summer gates like gangbusters. The 23-year-old American finished runner-up to Daniel Berger in a playoff in the first tournament back (the Charles Schwab Challenge), won the Workday Charity Open (beat recent world No. 1 Justin Thomas in a playoff), and won the PGA Championship last week. He also finished in the top 20 at the FedEx St. Jude Invitational, a World Golf Championship event in Memphis, Tenn.
Is Morikawa the real deal?
It is true that the sample size of Morikawa's success is small, so the jury is still out. The PGA Championship at TPC Harding Park outside of San Francisco, Calif. marked just the second major appearance of his entire career. With increased pressure and expectations, how the California native and former University of California star handles the next two majors of the 2020 campaign will be telling. He is a +2000 seventh choice at PointsBet sportsbook (tied with Tiger Woods, in fact) to win the U.S. Open next month. He is a +2200 ninth choice at BetMGM to win the Masters (Rory McIlroy is favored at Augusta National, while Brooks Koepka is the U.S. Open favorite).
We snagged Morikawa at +3300 pre-tournament for the PGA Championship and doubled down on him at +1100 prior to the final round (be sure to check out our weekly PGA Tour expert picks), so it goes without saying that we are firmly on the bandwagon. And even though the sample size is small, it is large enough—beyond just this summer's explosion—to inspire plenty of confidence in both the short-term and long-term future. Morikawa made 23 straight cuts to begin his professional career, the longest-ever streak for anyone not named Tiger. He was also the active leader in consecutive cuts made before missing it at the Travelers Championship in late June. At present, in 28 lifetime starts the No. 5 player in the world has as many major championships (one) as cuts missed (one).
And the way he won that major championship was especially impressive. Morikawa was only in fringe contention at 2-under par going into the weekend, but he closed with rounds of 65 and 64 to clinch victory. On Sunday afternoon, as many as seven players were tied for the lead at one point—including big names such as Dustin Johnson, Jason Day, Paul Casey, and Tony Finau. Only one man separated himself: Morikawa, who did so with a pair of shots that will live in PGA Championship lore. He chipped in for birdie on the par-4 14th to take a one-stroke lead and then all but wrapped it up by driving the green on the par-4 16th and converting a seven-foot eagle putt.
Who's next?
Ever since Tiger's reign as by far the best golfer on the planet came to an end in 2008 (sure he won the Masters last season, but everyone knows that at 44 years old Tiger's days of complete dominance are over), golf fans have been wondering if anyone will be able to walk through the open door and grab a stranglehold at the top of the rankings for an extended period. Rory McIlroy showed signs of doing so in 2014 but could not sustain success. Jordan Spieth was next up in 2015 with a pair of major titles, but—a 2017 British Open triumph notwithstanding—it looks like he might never fully recover from an epic collapse at the 2016 Masters.
Golf is a cruel sport; one in which you probably have to be superior to every other player in both the physical and mental departments in order to dominate. The problem for Morikawa is that he is never going to hit it as far as Bryson DeChambeau (who can?!?!) and other big bombers. On the bright side, not only is his ball-striking impeccable but his mental makeup also belies his 23 years of age. Morikawa lost the Charles Schwab playoff with Berger by missing a three-foot par putt. How did he respond? By winning the Workday four weeks later after nailing a 24-footer to extend the playoff against Thomas; and then, of course, by winning the PGA in dramatic fashion.
Golf simply is not a sport conducive to dominance, so there is no need to get carried away and proclaim Morikawa as the next Tiger Woods. But there are plenty of reasons to think he can be in discussions with the likes of Thomas, Spieth, McIlory, Johnson, Day, and Brooks Koepka.
Heck, maybe he already is.