Four-pick cross-sport parlay for Sunday (+2025): NFL, NBA, MLS and NHL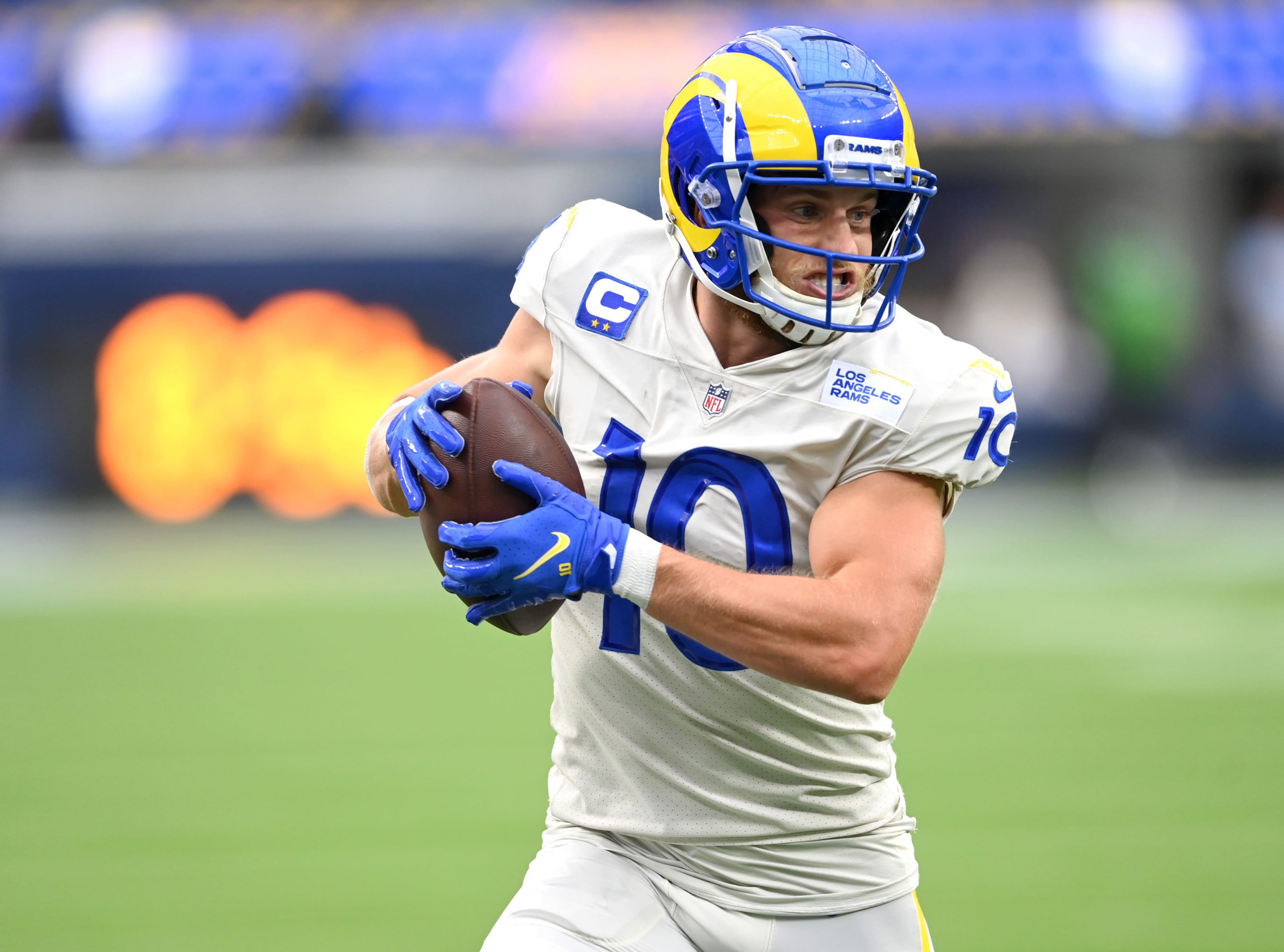 We have put together a 4-pick cross-sport parlay that will take you right through Sunday night, including action from the NFL, NBA, MLS and NHL.
One pick is taken from each sport and a winning ticket gives us a nice payout with odds at +2025 with DraftKings; that's more than 20/1! Let's break down each of these plays.
NFL: Detroit Lions vs Los Angeles Rams – Under 51 points (-115), 4:05pm ET
We have 1 team in the Rams that can score. They're sixth in the NFL in points per game, averaging almost 30 per game. They get to go against one of the worst defenses in the NFL in the Detroit Lions. The issue is, the Lions' offense is atrocious. After busting out with 33 points in their opener, they've now failed to score more than 17 points in 5 straight games. This has the look and feel of a game that starts out looking great in terms of total and then completely shuts off because only 1 team can score. I think this is a 31-13 type game which means under.
Be sure to check out our full game preview for this matchup.
NBA: Orlando Magic vs New York Knicks -11.5 (-110), 7:10pm ET
The Magic look like they have already set their sights on the number 1 pick in the 2022 NBA draft. There is no player on their roster that is capable of consistently giving them 20-points per game. Their backcourt is extremely young, inefficient, and prone to mistakes. This Magic roster is severely flawed, which will lead to many blowouts this year, including another one tonight in Maddison Square Garden.
Be sure to check out our full game preview for this matchup.
MLS: New England Revolution ML (+205) vs Orlando City SC, 7:30pm ET
Next up on the Revolution victory tour (or quest for the Shield) is a trip to Orlando to visit the team that immediately trailed them for most of the first half of the season. But the Lions haven't kept up their level, and they've been decimated by injuries throughout the recent months. They're still likely to make the playoffs, and could very well be facing a team they'll meet again in the coming weeks, but right now they're nowhere near the level of the Revolution – nobody is. Since New England has less to play for their odds provide a lot more value. Take the Revolution on the money line to nearly triple your money.
Be sure to check out our full game preview for this matchup.
NHL: New York Islanders vs Vegas Golden Knights – Over 5.5 goals (-105), 10pm ET
Despite key injuries to Vegas, they still have a very good top line. They're also getting some early contributions from their makeshift second line. Starting goalies aren't confirmed but if it's Ilya Sorokin, he has a lowly .901 save percentage (SV%) and 3.5 goals against average (GAA). If it's Cory Schneider, it will be his first appearance of the year. There is no guarantee of good goaltending from New York.
The goaltending situation is similar in Vegas. Robin Lehner and Laurent Brossoit combined have above 4.75 GAA and .888 SV%. Also, Vegas' active defense is a combined -11. New York's is -10. These teams are only scoring an average of 2.5 goals per game, but their holes in defense and goaltending are much more glaring. The slow offense trend should change for these 2 teams in this game.
Be sure to check out our full game preview for this matchup.