Four-pick cross-sport parlay for Sunday (+750): MLB, NFL and MLS picks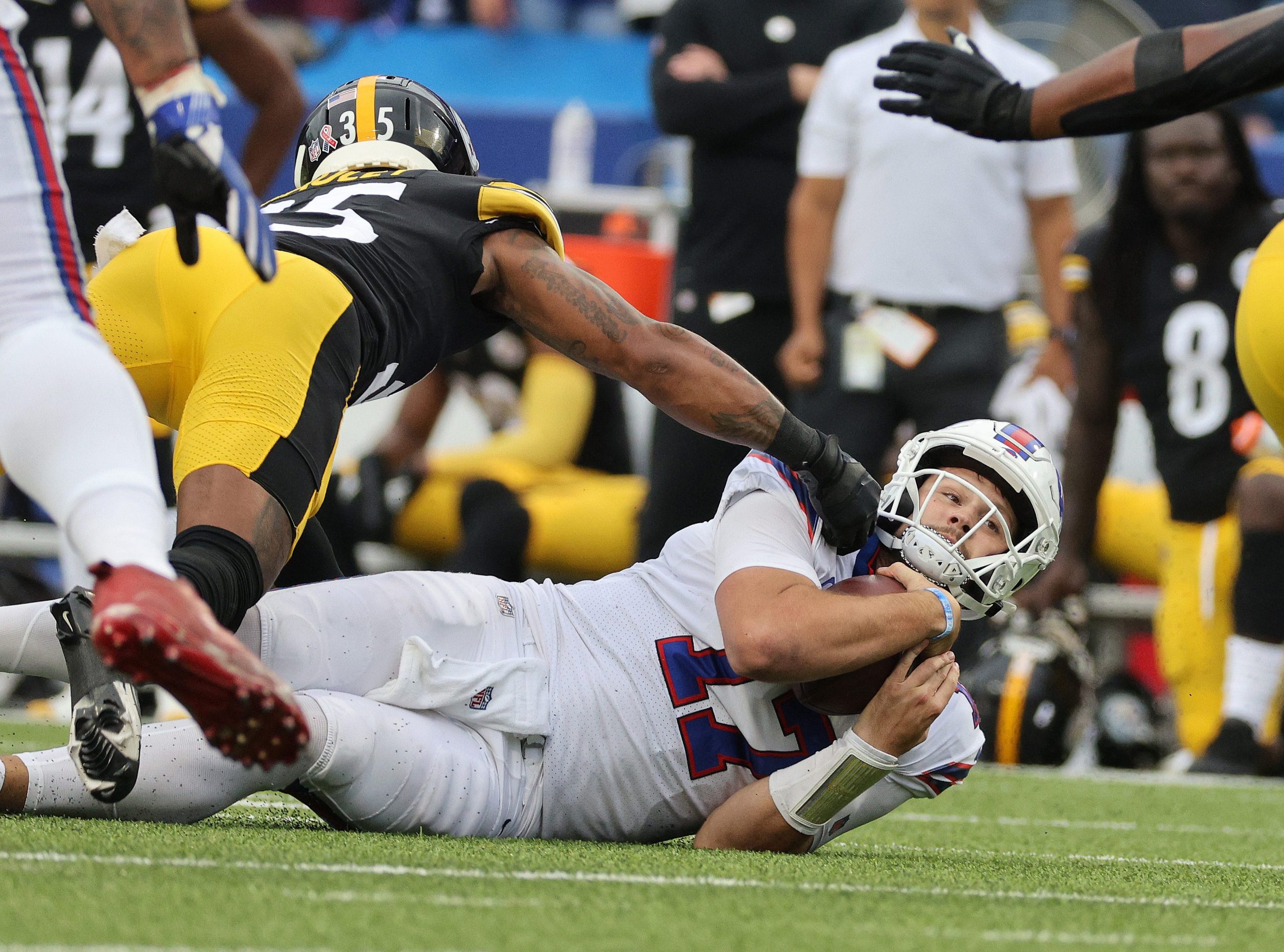 We have put together a 4-pick cross-sport parlay that will take you right through Sunday night including action from the MLB, MLS, and NFL.
Two picks are taken from thee NFL with one each from the MLS and MLB. A winning ticket gives us a nice payout with odds at +750 with DraftKings; that's more than 7/1! Let's break down each of these plays.
NFL: Buffalo Bills vs Miami Dolphins – Under 48 points (-105), 1pm ET
The best play on this game is the under. Nobody is talking about it because they lost the game, but Buffalo's defense quietly played extremely well in Week 1. They shut out the Steelers in the first half, and Ben Roethlisberger averaged only 5.9 yards per attempt. The Bills held first-round pick Najee Harris to just 46 yards on 15 carries. Miami generated just 259 total yards of offense against the Patriots and had absolutely nothing going on the ground. They rushed for only 74 yards at a clip of 3.2 yards per attempt. This is a division rivalry game that will be played in the brutal Miami heat and humidity. It should be a slow and low-scoring affair.
Be sure to check out our full game preview for this matchup.
NFL: San Francisco 49ers vs Philadelphia Eagles +3 (-115), 1pm ET
The Eagles finished the job, whipping the Atlanta Falcons 32-6. This game wasn't even that close. Philadelphia piled up 434 yards on offense and held the Falcons offense to just 260 yards. It was a bloodbath and the Eagles defense is on the radar to be a top-10 unit after finishing 15th-best last year.
The Eagles are not getting any respect, but this team is actually good. Sure they played the Falcons but they played them in Atlanta and they blew them out. That's what good teams do to bad teams. This week they will be in front of their home crowd for the first time in a while and they may even win straight up. Take the points just to be on the safe side, though.
Be sure to check out our full game preview for this matchup.
MLB: Los Angeles Dodgers (-195) vs Cincinnati Reds, 1:10pm ET
Future Hall of Famer Clayton Kershaw, even at 33, is still one of the most valuable pitchers in the game when healthy. He has pitched to a 3.33 ERA this season. Kershaw's main criticism throughout his career had been his inability to bring his best stuff in big games down the stretch and in the postseason, but after finally getting his long-awaited ring last October he won't feel that pressure again. The Dodgers have the right guy on the mound as they try to gain ground on the Giants, so take Los Angeles in Sunday's series finale.
Be sure to check out our full game preview for this matchup. You can also read the rest of our MLB picks and predictions, as well as our prop bets, parlays, and MLB Best Bets.
MLS: Vancouver Whitecaps vs Colorado Rapids ML (-185), 9pm ET
The Vancouver Whitecaps are hardly one of the league's more dangerous offenses. Vancouver has been enjoying a better campaign than expected, but it is still outside the playoff picture and its best results have come at home. They Whitecaps are coming off a shutout loss to Portland, and their previous win against Austin–the weakest team in the league–should give you no confidence whatsoever that they can fly into the thin air of Colorado and compete head-to-head with the conference's 3rd-place team. The Rapids could possibly climb into a tie for the top spot with a win, so bet on them taking all 3 points.
Be sure to check out our full game preview for this matchup.