Four-pick cross-sport parlay for Tuesday (+1267 odds): College Basketball, College Football, NBA and NHL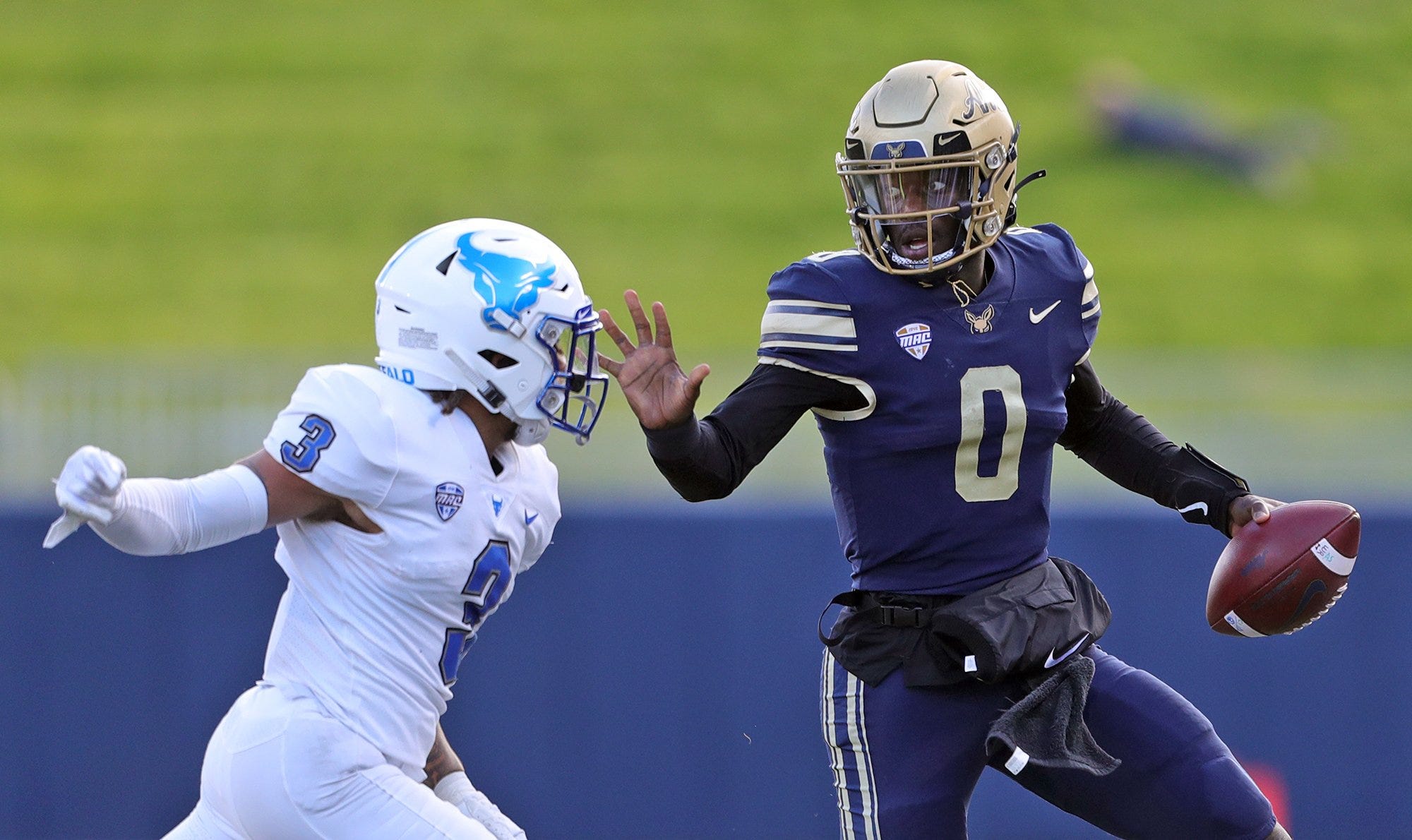 We have put together a 4-pick cross-sport parlay that will take you right through Tuesday, including action from College Basketball, College Football, NBA, and NHL.
One pick is taken from each sport and a winning ticket gives us a nice payout with odds at +1267 with DraftKings; that's more than 12/1! Let's break down each of these plays.
College Football: Buffalo Bulls +7.5 (-115) vs Miami (Ohio) Redhawks, 7pm ET
Miami (Ohio) is almost a touchdown favorite over a very similar Buffalo team. This is because Buffalo averages 206.3 yards rushing per game and Miami allows only 137.4 rushing yards per game, so Vegas thinks Miami's defense is going to shut down Buffalo's run game and in turn shut down Buffalo. The problem is Buffalo also averages 220.8 yards passing and Miami allows 219.4 yards passing per game. Buffalo can utilize their passing attack if the ground game isn't working to cover the spread in a close game.
Be sure to check out our full game preview for this matchup.
College Basketball: Kansas Jayhawks -4.5 (-110) vs Michigan State Spartans, 7pm ET
The Jayhawks are the favorite in this one. That is an easy call to make given they are a national title contender and the Spartans are looking like a second-tier Big Ten team right now. MSU coach Tom Izzo does a great job improving his team over the course of the season but this looks like a significant mismatch to start the year. The Spartans will rebound the ball but it's hard to see where their offense is coming from and good effort won't be enough in the opener. We usually get good games in the Champions Classic but this probably won't be one.
Be sure to check out our full game preview for this matchup.
NHL: Los Angeles Kings vs Montreal Canadiens – over 5.5 goals (+105), 7:08pm ET
After scoring just 4 total goals in their first 5 games, the Canadiens are averaging 2.75 goals per game over their last 8 contests. In addition, they have scored at least 2 goals in 6 straight games.
On the other side, the Kings are scoring 3.8 goals per game over their 5-game winning streak. They are facing a Montreal defense that has been among the worst in hockey up to this point in the season. Only 4 teams are allowing more goals per game than the Canadiens. Both teams have shaky goaltending, so look for this game to go over the total.
Be sure to check out our full game preview for this matchup.
NBA: Portland Trail Blazers vs Los Angeles Clippers – Under 221 points (-110), 10:05pm ET
The Trail Blazers have seen only 2 of their games this season surpass the 220-point mark, and 1 of those was against the defensively fragile Hornets. With the Clippers ranking 3rd in the NBA in defensive rating, its tough to see this being a high-scoring encounter.
The Clippers are allowing opponents just 99.6 points per game at home this season and with quality defenders in their backcourt, they should not let this get out of hand. Back this one to stay under.
Be sure to check out our full game preview for this matchup.