French Open Day 13 best bets: Djokovic vs. Nadal headlines semi-final lineup
Semi-final action on the men's side at the 2021 French Open tennis tournament takes place on Friday. Only four players remain alive (and just two on the women's side), but there are still plenty of betting opportunities on offer. To say that it is a tantalizing semi-final lineup would be a gross understatement. The headliner, of course, is a highly-anticipated showdown between world No. 1 Novak Djokovic and 13-time Roland Garros champion Rafael Nadal. It is, without question, one of the biggest and best rivalries in tennis history. That matchup is preceded by Stefanos Tsitsipas taking on Alexander Zverev, which is extremely intriguing in its own right.
Stefanos Tsitsipas -1.5 sets over Alexander Zverev (-139)
Zverev does have a couple of checkmarks in his favor heading into Friday's first semifinal…just not enough to pick him against Tsitsipas. The German won their most recent meeting three months ago in Acapulco and he has won 15 sets in a row at Roland Garros. However, that Acapulco contest was played on a hard court and in very fast conditions. As for the 15-set winning streak, well… that is in part due to a favorable draw. Going up against Tsitsipas is where the favorable draw ends for Zverev.
Tsitsipas has racked up more ranking points than any other player in 2021 and he is especially impressive on clay. The world No. 5 came within one set of the French Open final last year (lost to Djokovic in five sets), he won the Monte-Carlo Masters earlier this spring, and he had championship point against Nadal in the Barcelona final. Still in stellar form, Tsitsipas erased No. 2 seed Daniil Medvedev in straight sets on Tuesday night. The 22-year-old, who won his only previous clay-court match against Zverev, is quite simply the better player right now — especially on clay.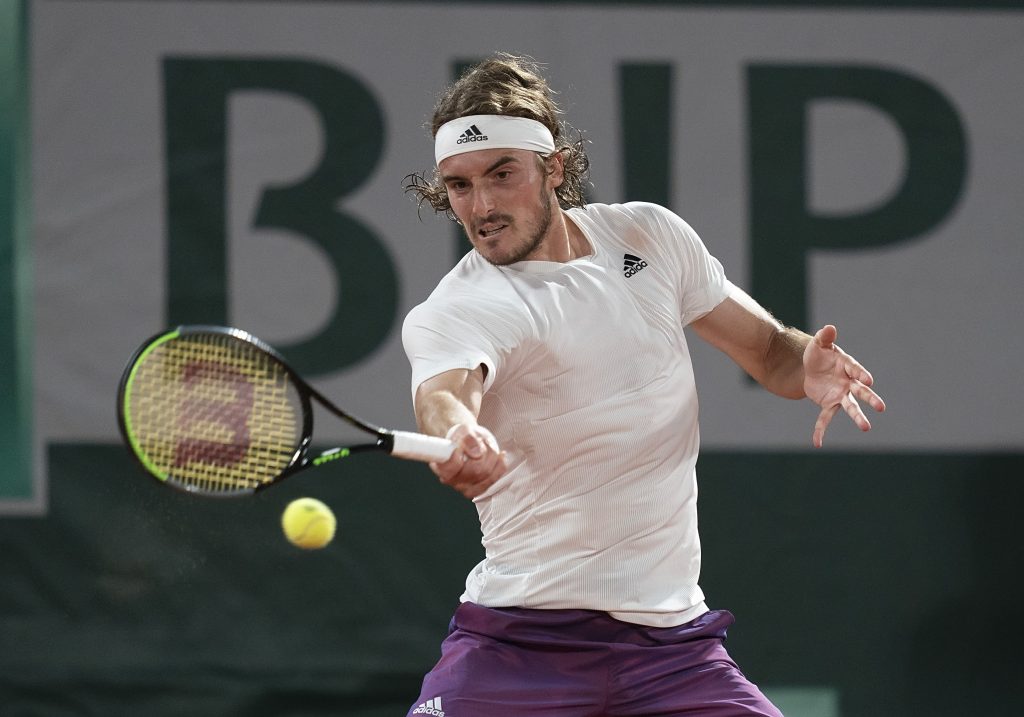 Rafael Nadal -1.5 sets over Novak Djokovic (-132) 
Obviously, this matchup is massively hyped. It should be. After all, this is the best rivalry currently going in tennis and it is also one of the best in history. Sometimes it lives up to the hype on the court. This might not be one of those times. Let's just count the ways in which you should feel good about Nadal's chances on Friday. He just beat Djokovic on clay in last month's Rome final, which made him 5-0 in their last five clay-court contests. This stretch includes a straight-set beatdown in the 2020 French Open championship match, and keep in mind last year's tournament was played in October instead of June when conditions were far worse for Nadal than they are now.
The King of Clay's heavy topspin is flying off the court in these more normal Roland Garros conditions, something it didn't do in 2020 — and he still won that title without dropping a single set the entire way. Yes, Djokovic leads the overall head-to-head series 29-28, but this matchup all comes down to the surface. As mentioned above, Nadal is 5-0 in their last five on clay; Djokovic is 10-0 in their last 10 on hard courts or grass. Oh yeah, don't forget that Nadal is 105-2 lifetime at the French Open and 26-0 once he reaches the semifinals. Nadal should beat Djokovic – again – and it probably won't even be especially competitive. Taking him in straight sets at +225 also has good value.
Pickswise is the home of free tennis picks and predictions. Make sure to check out our daily tennis tips throughout the French Open.