French Open Day 15 preview and best bets: Men's singles final, Rafael Nadal vs Casper Ruud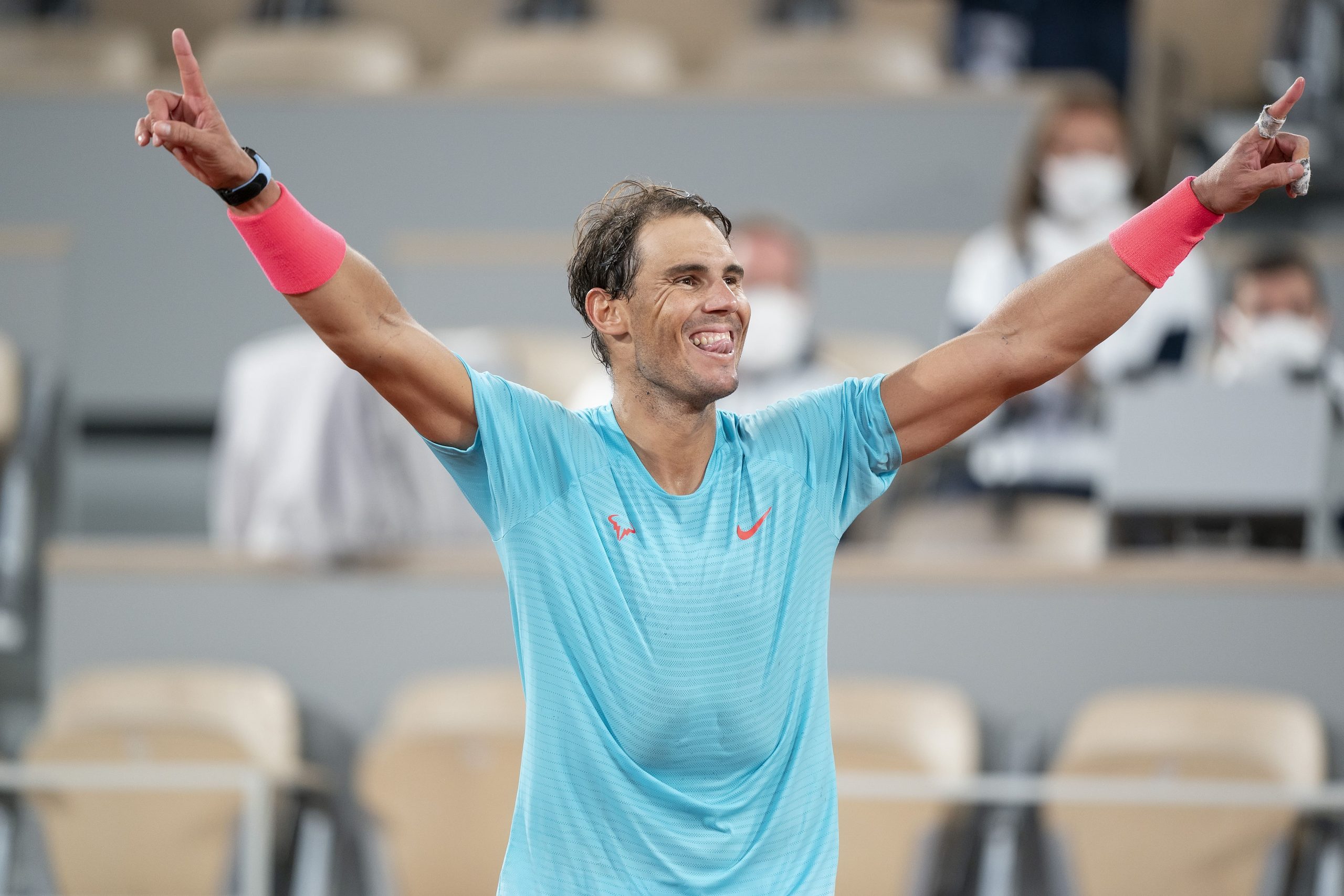 Death, taxes, and Rafael Nadal playing on the final Sunday at Roland Garros…Those might as well be the three certainties of life.
Nadal is through to his 14th French Open title match, but it hasn't been a walk in the park at all. The 13-time champion went to five sets with Felix Auger-Aliassime in round four, held off Novak Djokovic in a fourth-set tiebreaker two days later and battled Alexander Zverev for three hours and 13 minutes without even completing two sets in their semifinal that ended abruptly when the German suffered an ankle injury.
But having navigated a brutally tough top half of the draw (Carlos Alcaraz was also there until he lost to Zverev in the quarters), Nadal is now a massive favorite (between -550 and -650 depending on the sportsbook) against Casper Ruud in the final. The Spaniard has won 21 Grand Slams and is playing in his 30th slam final; Ruud has never got past the quarterfinals of a major prior to this fortnight.
Will Nadal take care of business on Sunday, or is a shocker in the cards? Here is a look at some of the best bets to be made for Day 15! I went 2-1 with my plays for the women's final and Nadal at +370 pre-tournament was one of my outright futures bets, so let's end this fortnight in style!
Rafael Nadal -5.5 games over Casper Ruud (-165)
I like Nadal on the standard -6.5 game spread (-110), as well, but -5.5 is obviously safer. That way, Nadal taking each of three sets by a single break would be guaranteed to be enough. The 36-year-old is 13-0 in French Open finals, in those 13 matches he has never been extended to fifth set and six of the 13 have been straight-set affairs. Moreover, Ruud is a favorable matchup for Nadal. The Norwegian isn't a huge server or big hitter – aside from a heavy forehand – so he isn't going to win a lot of free points. There are inevitably going to be many long rallies. That's a recipe for disaster against Nadal on clay.
No tiebreaker in the match (-155)
In matchup between players who aren't huge servers, you have to play the percentages and assume that there won't be any tiebreakers. It's not like John Isner is on the court, folks. There are going to be service breaks; even Ruud will probably be able to get the best of Nadal's serve a couple of times. Before facing Djokovic and Zverev — on paper much tougher opponents than Ruud — Nadal played 14 sets at this French Open and zero went to tiebreakers. In Ruud's last 20 sets dating back to the second round, he has played a grand total of two breakers.
Casper Ruud to hit the most double-faults (+160)
Double-faults – at least when it comes to Nadal and Ruud – are like goals in soccer. There aren't a whole lot of them. So when you can get a +160 number in a matchup that is almost sure to be decided by one double-fault or two at most, it's an opportunity that should not be passed up. Nadal doubled four times against both Auger-Aliassime and Djokovic, but keep in mind he played a total of nine sets in those matches and both were extremely competitive, high-pressure battles. In his four shorter outings, Nadal's DF counts were 0, 2, 1 and 1. Ruud hasn't double-faulted much at all this fortnight (although he did have four in the quarters), but he will have to go for more on his serve against Nadal than he did against his previous six opponents because he is not going to have the upper hand in many baseline rallies. The underdog is also going to be nervous playing in his first slam final. Don't be surprised if Ruud 'wins' this something like 2-1 or 3-2.
The Pickswise tennis handicappers are on hand throughout the entire tennis season, bringing you the best free expert Tennis Predictions and Picks from top events including the Australian Open, French Open, Wimbledon and U.S. Open.