Jared Smith's Back to the Futures: Checking in on the MLB award markets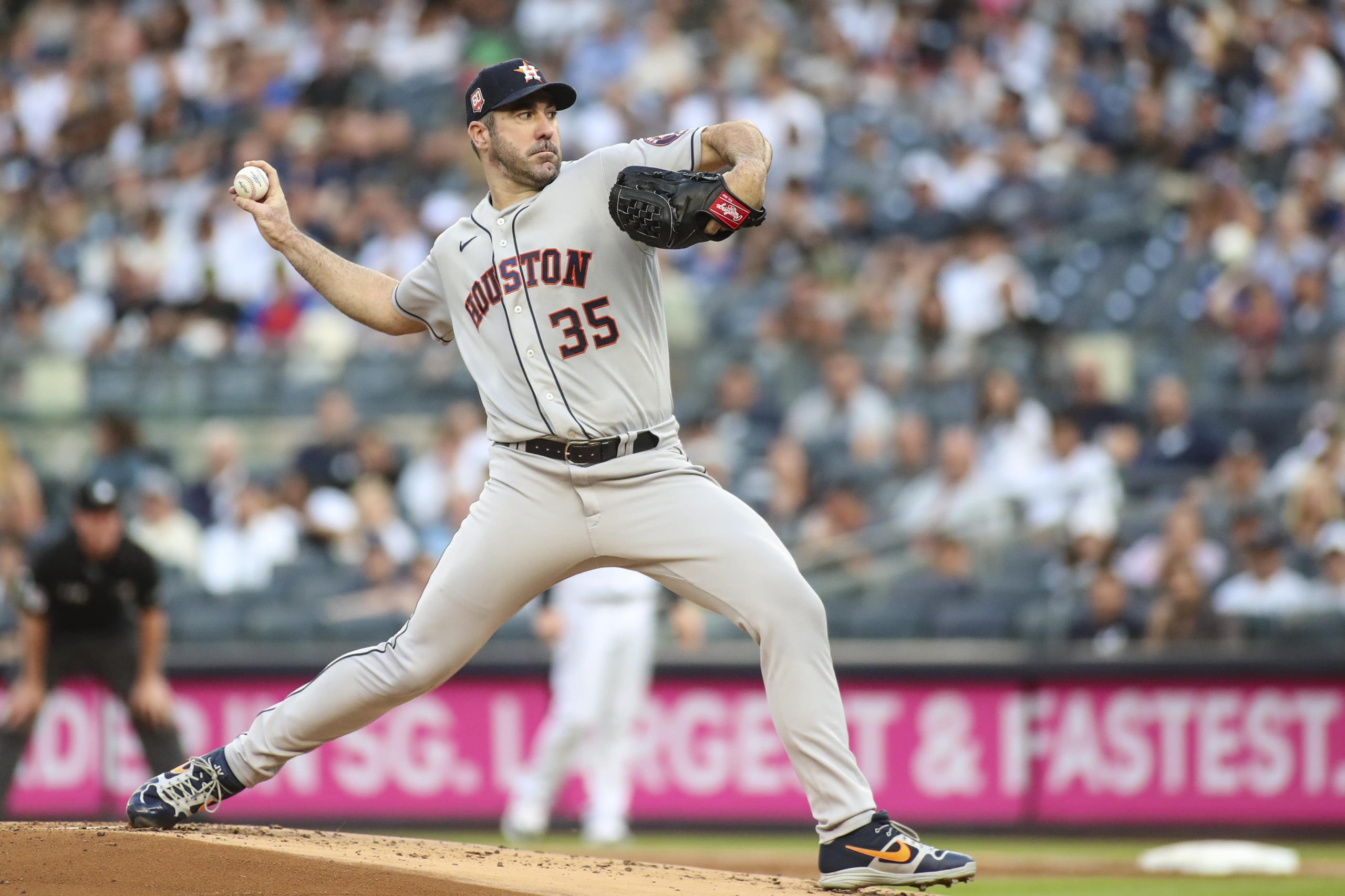 The July 4th holiday is in the rear-view mirror as most teams will pass the halfway point of the MLB season this week. That means the dog days of summer are officially upon us, and it's time to check in with our trusted panel of MLB oddsmakers and insiders to help reevaluate our futures portfolio.
Part 1 of our two-part midseason report card last week focused on the division and league markets that were flashing value based on unexpected first half results. This week in part 2 we will check in on the award markets with a similar approach. Happy hunting!
AL MVP: Is it time to hedge our Ohtani ticket?
Back in May I recommended buying Ohtani exposure at +350 and I currently have a 2.4 unit investment at that price. Since then, Aaron Judge has been the hottest player in baseball, seeing his odds skyrocket from a low of +3000 on April 21st at PointsBet to being the odds on favorite at -125 at the time of publication. Thankfully my Ohtani investment has not decreased in value, currently sitting at +250 to win the award.
That being said, it might be time to plan our exit strategy on Shohei, as Judge seems to be a runaway freight train on a Yankees team that is shattering records left and right.
"Two years in a row they really don't love giving it to the same person," said my most trusted MLB source and clubhouse insider. "I have Ohtani as the MVP and I would vote for him if I was an MVP voter every year, but I understand the notion that they've given it one time to someone and they don't want to do that again."
In my eyes the only thing that will stop Judge from winning this award is an injury or a significant slump, the latter being highly unlikely. Oddsmakers are also very bullish on both Judge and Ohtani but did have a few other names to throw into the mix for consideration.
"Looks like a two-horse race between Ohtani and Judge," said Caesars Lead MLB Trader Eric Biggio. "Yordan Alvarez, Rafael Devers and Jose Ramirez are all live outsiders if either of the top guys falters."
I'm passing for now, but keep your finger close to the trigger if we get a decent buying opportunity on Judge in the second half as I look to hedge my position on Ohtani.
NL MVP: Who has what it takes to separate from a jumbled pack?
This market is a mess. Paul Goldschmidt is the favorite at PointsBet despite being priced as low as +6600 on May 11th. Goldy's current odds of +110 imply about a 47.6% chance of him winning the award. That feels too high considering St. Louis is a larger underdog just to win their own division.
"I don't think Goldschmidt is a lock," added my source.
I tend to agree, and if we can find someone to unseat the favorite, that means there is value available on the board somewhere. The tricky part this season is finding that breakout candidate in the NL. The Dodgers have several players in the mix including Mookie Betts, Trea Turner, and Freddie Freeman. But LA's star-studded lineup might make it hard for one guy to emerge in the eyes of the voters.
Pete Alonso catches my eye at +500. He is currently the NL home run leader, tied with Kyle Schwarber and 3 ahead of Goldy at the time of publication. The Mets are also in position to win the NL East for the first time since 2015.
"They've been a somewhat lucky team so far though," added Biggio. "I agree that Goldy is a vulnerable favorite, but I might take a look at a guy like Trea Turner or Dansby Swanson at bigger prices."
Bookmark this paragraph for September, but I'm confident that Goldy will not be the favorite as the season is winding down. The issue for me with this market is there are too many solid candidates to hone in on just one. You can make a case for a lot of guys, and with the hold percentage being elevated in the futures market, unless you can eliminate a significant amount of the field, it's tough to say you're making a good bet.
NL Cy Young: Does Sandy Alcantara deserve to be the favorite?
This market has taken us on a ride already this season. In May I triggered an initial investment in Zac Gallen, but quickly reversed course after a few shaky outings and thankfully received an even money cash out before his odds plummeted.
That means we're starting fresh in a familiar market where there's a surprising midseason favorite atop the odds board. Sandy Alcantara is a fantastic talent, but these awards tend to be won by either household names or guys on winning teams, and Sandy is neither.
"You're better off going after someone else besides Sandy," my source added. "But I don't think it has anything to do with Sandy, you're getting strong plus money on other guys, so why not take advantage of that and take your chance."
He's right, so what are our options? Tony Gonsolin is a guy who has steadily climbed up the odds board all season. First appearing at PointsBet on May 25th as a +6600 longshot, and currently hovering at +1800, the 7th favorite on the board, at the time of publication.
"Gonsolin is in a big market, you have to explore that a little bit," my source said. "He's a different look than the other guys, the other guys Buehler and Urias are throwing heat and he's in the middle of that. In a 3-game series you face heat and then you face the soft stuff."
It's also hard to ignore the reigning Cy Young winner Corbin Burnes at +500, but as mentioned above in the AL MVP section, it's very tough to win one of these awards two years in a row. It's also been a mediocre first half for Burnes by his standards, but my source believes "2 or 3 starts could completely change everything". Finally, Joe Musgrove is also someone the insiders and oddsmakers are considering.
"He's a free agent at the end of the season so he's playing for a big contract," my source added.
The free agency factor is definitely something to consider, because you would think Musgrove would be okay with being pushed past some of his pitch count limits in order to improve his statistical output. I think one of the aforementioned three (Musgrove, Burnes, Gonsolin) will find their way into my portfolio at some point, but not this week.
AL Cy Young: Is father time undefeated?
Justin Verlander is defying logic and perhaps medicine by putting together a stellar season at the age of 39 off a major elbow injury. JV's odds have steadily climbed all season and he is now the second favorite on the board behind Rays ace Shane McClanahan. Considering the Astros should easily win the AL West, plus the built-in narrative surrounding Verlander's return from injury, it's hard to see anyone else winning this award unless that surgically repaired right elbow doesn't hold up in the second half.
"That's probably the easiest one," my source added. "Verlander is a name everyone knows on that ballot, it's easy to vote for him."
The other side of this argument is McClanahan's consistent success and league leading 1.77 ERA. There's also a case to be made for the Astros protecting their aging veteran down the stretch to keep him fresh for October.
"McClanahan hasn't done much wrong, so I personally wouldn't take 3/1 as it wouldn't surprise me to see the Astros dial back his innings if they wrap up one of the top 2 spots in the AL," added Biggio.
That being said, even if Verlander's workload decreases in the second half, as long as his ERA doesn't also suffer, I think voters will reward him for coming back in top form and being the ace of a team that wins 100 games. The best price I could find on Verlander was +400 at Bet365 and I will be investing 1 unit on it.
This Week's Portfolio
Justin Verlander to win AL Cy Young +400 (1u at Bet365)