Jared Smith's Early Birds: NFL Week 12 opening lines and early CFB bets to target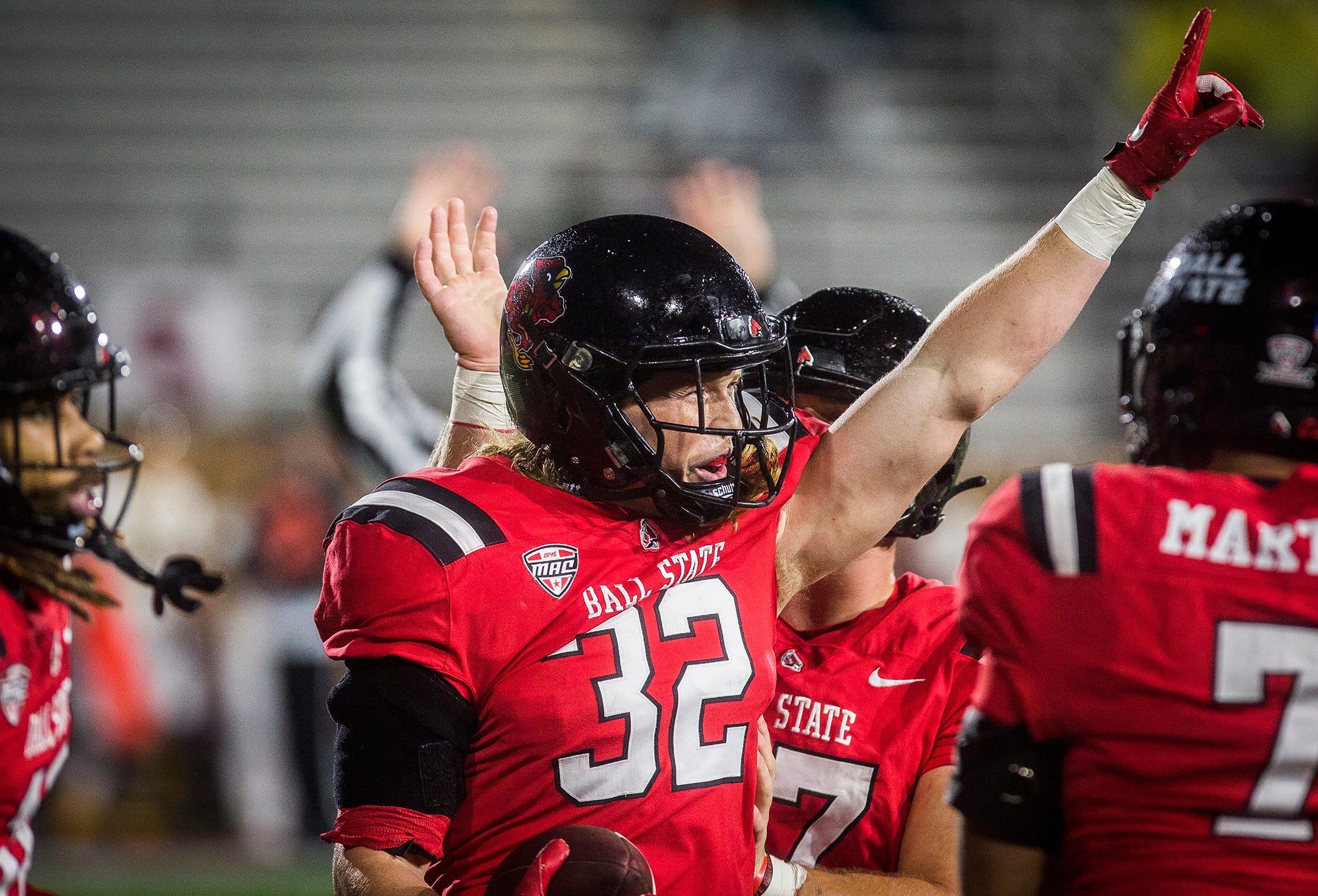 Week 11 in the NFL concludes on Monday night with the Bucs hosting the Giants. After the carnage that ensued on Sunday with four first place teams losing outright (Bills, Titans, Packers, Cowboys), I would expect Tom Brady to come out much more focused than he did last Sunday when he threw two picks in the first quarter against Washington. But the NFL has been so unpredictable this season, I see very little value in laying double-digits regardless of the matchup.
Last week's "Early Birds" went 4-2 and overall I definitely feel like I'm seeing the college market more clearly than the NFL at the moment. Overall, I'm picking 60% in college football this season — significantly higher than my NFL winning percentage. I will stay aggressive this week, which is the final full week of the regular season, and then likely throttle down with a more conservative approach for the bowl games.
Betting games early in the week can often provide the most value, as we can pick off lines that are likely to move before kickoff. As the lines move bets become less valuable, so make sure you shop around and get the best numbers possible. Most of this week's college market predictions revolve around teams sitting on six losses and trying to become bowl eligible.
Buffalo at Ball State
Ball State -5.5

The fun starts on Tuesday with a wounded Bulls team that lost a tough one in overtime last week, their seventh of the year, putting an end to any hopes at a bowl bid. Ball State's bowl hopes are still alive despite dropping three of its last four games. I quickly snagged -5.5 at FanDuel on Sunday night, and I can easily see this getting to a touchdown because some shops have already moved it up to -6.5.
Tulsa at SMU
Tulsa +7
These two teams are dead even in net yards per play this season (+0.5). The Golden Hurricane are coming off a 44-10 win over Temple, while SMU is licking their wounds a bit after betting blown out by Cincinnati. The Mustangs have nothing to play for, and will be in a bowl game regardless of this outcome. I grabbed this Sunday night at Wynn, and already saw a few shops move off of +7. I would bet this down to +6.
Virginia Tech at Virginia
VA Tech +7.5
Both of these teams are dead even in net yards per play this season  (VT -0.1, UVA -0.2). The Cavaliers have lost three straight and have been absolutely gashed on defense, allowing 148 points during that stretch. Virginia Tech opted out of a bowl game last season, ending the nation's longest bowl streak at 27 consecutive years. The Hokies have owned this series over the years and they should be up for this game. I bet this Sunday night at Wynn and I would expect the hook to evaporate by the end of the week.
Troy at Georgia State
Troy +6.5
The Troy defense has been very solid this season, ranking 22nd in opponent yards per play and 14th in opponent yards per rush. That's bad news for a Georgia State team that relies on the ground game, ranked 10th in rushes per game this season. I grabbed this one at BetMGM on Sunday night and I have already seen some other shops move to +6. I would probably play this down to +3.5.
Be sure to check out our experts' picks for all the big college football games next week, most posted by Wednesday
TCU at Iowa State
TCU +15.5
The Horned Frogs do have an impressive win over Baylor on their resume and will need another upset this week if they want to get bowl eligible. It's been a frustrating year for the Cyclones, who have lost four games by one possession after winning four last season. QB Brock Purdy got banged up in Saturday's loss to Oklahoma and has shown serious regression in his senior season. This will be senior day for Purdy and star TE Charlie Kolar and it could be the last home game for junior RB Breece Hall, who is setting his sights on the NFL. Neither one of these teams is adept at covering the number, but Iowa State (4-7) has a slightly better ATS record than TCU (2-8-1). Despite that, I'm already seeing the market move in favor of TCU; several shops have moved this number down to 14.5. I grabbed +15.5 at Wynn on Sunday and would be comfortable playing anything north of two touchdowns.
UTSA at North Texas
North Texas +12
The unbeaten Roadrunners are having a magical season, and regardless of Saturday's game against North Texas, will be playing in the Conference USA Title game on December 4. North Texas is making a late push to become bowl eligible, and has won four straight games. UTSA has a slight edge in net yards per play, but nothing to warrant laying nearly two touchdowns on the road. The Mean Green have been pretty mean on defense this season, ranking 66th in opponent yards per play and 39th in opponent yards per rush. I grabbed +12 at DraftKings on Sunday night and I already saw two sharp books in Las Vegas move this line down to +11.5. I would feel comfortable playing it down to +7.5 and I think North Texas keeps this within one possession.
UTEP at UAB
UTEP +14
This is the only early game I'm betting that does not involve a team sitting on six losses. Instead this is a classic letdown spot for UAB, who blew its chance to play in the Conference USA title game last week by blowing a late lead to UTSA. Both of these teams are pretty evenly matched on paper, dead even in net yards per play (+1.1) and identical 7-4 records against the number. I scooped up +14 at Wynn and I would be surprised if that number lasted long as this one seems destined to close shorter than two touchdowns. I would probably feel comfortable playing it down to +7.5, as — like North Texas — I think the underdog can keep this within one score.
NFL Week 12 opening lines
*Odds via FanDuel Sportsbook
Thanksgiving Thursday:
Bears (-3.5) at Lions | Total: 42.5
Raiders (+7) at Cowboys | Total: 50.5
Bills (-4) at Saints | Total: 47
Sunday afternoon:
Titans (+5.5) at Patriots | Total: 44.5
Jets (+3) at Texans | Total: 44.5
Eagles (-3) at Giants | Total: 46.5
Bucs (-3) at Colts | Total: 51.5
Falcons (-1) at Jaguars | Total: 47.5
Panthers (-1) at Dolphins | Total: 43.5
Steelers (+4) at Bengals | Total: 45.5
Chargers (-2) at Broncos| Total: 48
Vikings (+2.5) at 49ers | Total: 48.5
Rams (+1.5) at Packers | Total: OTB
Sunday Night Football:
Browns (+4.5) at Ravens | Total: 46.5
Monday Night Football:
Seahawks (-2.5) at Washington | Total: 46.5
Pickswise is the home of NFL Picks. Check out our latest playoff picks and round-by-round analysis as well as our free Super Bowl predictions.