Jared Smith's "Early Birds": NFL Week 14 opening lines and early bets to target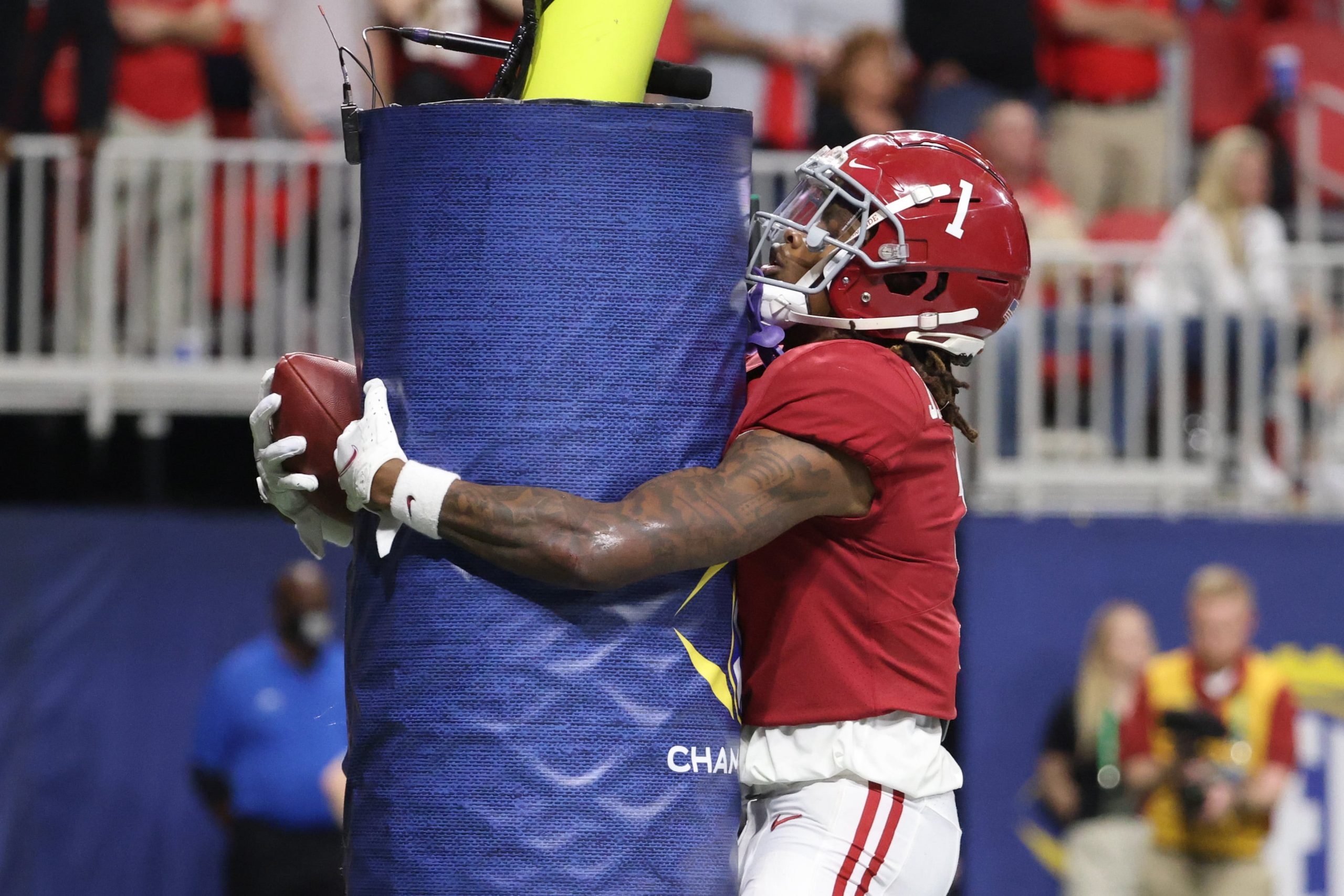 Week 13 in the NFL concludes on Monday night with a game between the Bills and Pats that will decide who will be the top seed in the AFC for the upcoming week. Make sure you read my best bets column to see which side I like in that huge divisional tilt.
If you think Buffalo covers on Monday night, it makes sense to also bet early on Bills +3.5 next week against the Bucs, as I can see that hook evaporating when the line reopens. The Browns and Bengals also look like early CLV candidates. Cleveland is off the bye at home facing the Ravens and Cincinnati is hosting the 49ers. Both teams opened as slight home underdogs, but both lines have already crossed zero and I expect the Browns and Bengals to both close as favorites.
It was an exciting weekend in the college markets, as the College Football Playoff matchups were announced, and lines were already on the move by Sunday afternoon. Betting games early in the week can often provide the most value, as we can pick off lines that are likely to move before kickoff. As the lines move bets become less valuable, so make sure you shop around and get the best numbers possible. Be sure to check the full list of Early Bird bets at the bottom of the page.
Cotton Bowl: Alabama vs. Cincinnati
FanDuel posted a lookahead line of Alabama -16 on Saturday night, which attracted some early money on Cincinnati. When the line reopened on Sunday, the Crimson Tide weren't laying more than 14 at any of the major shops. Circa and Westgate in Vegas were shading towards the Bearcats at 13, with the rest of the market hovering around 13.5. Based on that, I would be surprised to see this line get longer than two touchdowns in the early market stages.
CFP lookaheads 👀

Alabama -16 vs. Cincinnati
Georgia -9 vs. Michigan

odds via @FDSportsbook

— Jared Smith (@jaredleesmith) December 5, 2021
The season-ending injury to Alabama WR John Metchie is also noteworthy. Metchie's loss will allow Cincinnati to allocate more resources to defending Jameson Williams, which is still no easy task, but slightly easier without Metchie lurking on the other side.
I'm holding futures tickets on both Cincinnati (1u at +1800) and Alabama (1u at +320) for the title, and that's enough action for me in this game.
Orange Bowl: Georgia vs. Michigan
I was a little surprised when I saw FanDuel post Georgia -9 as the lookahead on Saturday night. Circa also stood firm with that number on Sunday night. Wynn opened slightly lower at Gerogia -7 (-115) but quickly moved to -8 with early action on the Bulldogs.  Most of the major sportsbooks are hovering between 7.5 and 8 as of Sunday night.
Interesting: Las Vegas sportsbook @CircaSports opened UGA -9 vs Michigan and hasn't moved. Rest of market has UGA -7.5.

— David Payne Purdum (@DavidPurdum) December 6, 2021
The bounce-back appeal is strong for the Bulldogs, who will have one month to sit and stew after their first loss of the season. Fortunately for them, their body of work during the regular season was strong enough to still earn them a spot in the top four, despite their dismal performance in the SEC title game.
I'm not betting this one early, but if I had to predict where the market is going, I trust Circa's number on Georgia, so I would not be surprised if other shops moved towards -9. That means if you want to bet Michigan, it might make sense to wait for the rest of the market to settle.
NFL Week 14 opening lines
*Odds via FanDuel Sportsbook
Thursday Night Football
Steelers (+3.5) at Vikings | Total: 44.5
Sunday 1 pm ET
Raiders (OTB) at Chiefs | Total: OTB
Saints (-6) at Jets | Total: 43.5
Jaguars (+10.5) at Titans | Total: 44.5
Ravens (+1) at Browns | Total: 43.5
Falcons (+3) at Panthers | Total: 43.5
Cowboys (-4.5) at Washington | Total: 49.5
Seahawks (-7.5) at Texans | Total: 43.5
Sunday 4:05 pm ET
Lions (OTB) at Broncos | Total: OTB
Giants (+10) at Chargers | Total: 45.5
Sunday 4:25 pm ET
49ers (+1.5) at Bengals | Total: 47.5
Bills (+3) at Bucs | Total: 53
Sunday Night Football
Bears (+12.5) at Packers | Total: 45
Monday Night Football
Rams (+3) at Cardinals | Total: 52.5
This Week's Early Bird Bets
Bills +3.5 -110 (1u at Westgate SuperBook)
Browns -1 -110 (1u at Wynn)
UCF +7.5 -110 (1u at DraftKings)
Washington St +3 -110 (1u at FanDuel)
Washington St ML +120 (1u at FanDuel)
Arkansas +3.5 -110 (1u at BetMGM)
WMU +3 -115 (1u at PointsBet)

Pickswise is the home of NFL Picks. Check out our latest playoff picks and round-by-round analysis as well as our free Super Bowl predictions.