Jared Smith's MLB season preview: Strategy for daily betting and best preseason futures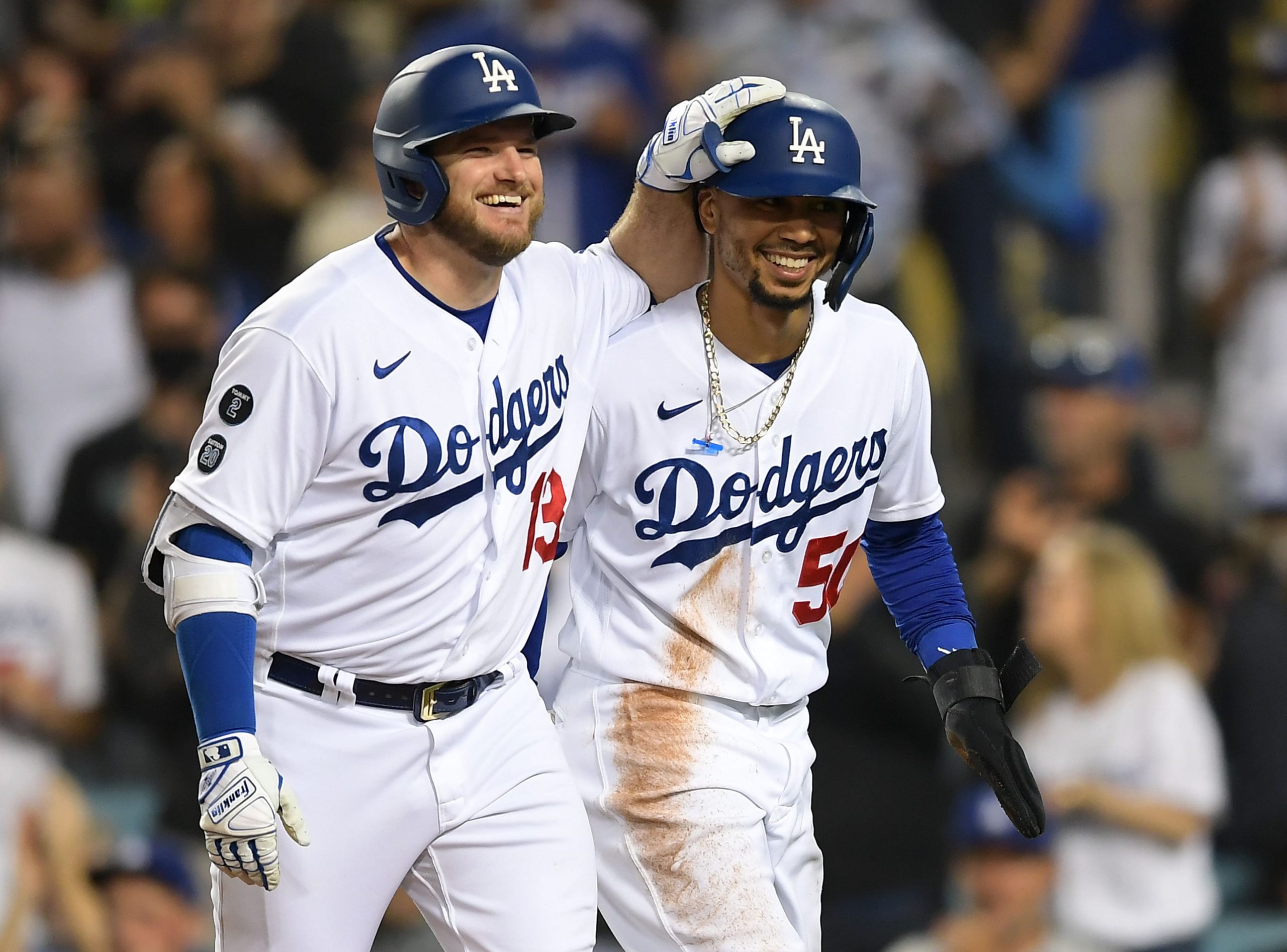 Hope springs eternal. The 2022 MLB season has arrived and I'm excited to build off the success we experienced at the end of last season, which was my first month as a member of the Pickswise family.
As you can see below, I was down for most of the year and didn't experience my first winning month until July. This chart is a good lesson for how new bettors should approach baseball season. It's a marathon, not a sprint.
"Do not feel forced to bet every day," said PointsBet Trading Analyst Michael Korn.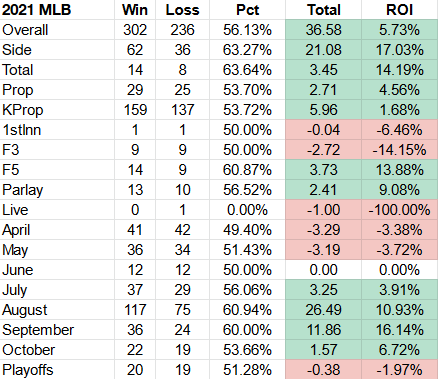 Keeping your bankroll in check is also a crucial element to enduring rough patches.
"Stick to flat units and don't triple your stake to get it back when you lose a few games in a row," cautioned TwinSpires Director of Retail Sports Zachary Lucas.
The type of bets you're making is also hugely important. For me, I lean more heavily on props and derivatives than I do the core markets (sides and totals). More specifically, I usually target strikeout and out props because it allows me to isolate the starting pitcher matchups, which I believe is the most important aspect of handicapping baseball.
"Always make sure you are checking on a team's starting pitcher before placing a bet on them that day," added Korn.
Important note for MLB NL K props:

With the universal DH spot, NL pitchers will not longer pitch against pitchers.

I'm sure books will adjust to that but be weary when doing research from last year statistics. pic.twitter.com/lDtA3FCb4V

— Jut's Picks (@JutPicks) April 6, 2022
Strategy for betting team futures
As discussed above, the baseball campaign is a marathon, and betting it is an exercise in patience and endurance. For that reason, locking up large parts of your bankroll before the season even starts can be a risky venture. Also, the sheer length of the regular season means less variance in the long-term and fewer opportunities for viable World Series contenders at the bottom of the board.
That creates two difficult obstacles for betting futures: time horizon and value. Last year I practiced a conservative approach to World Series futures and didn't bet any before August 1, as detailed below. Overall, it was not a good season for me with baseball futures, and I will likely be more conservative with World Series futures in 2022.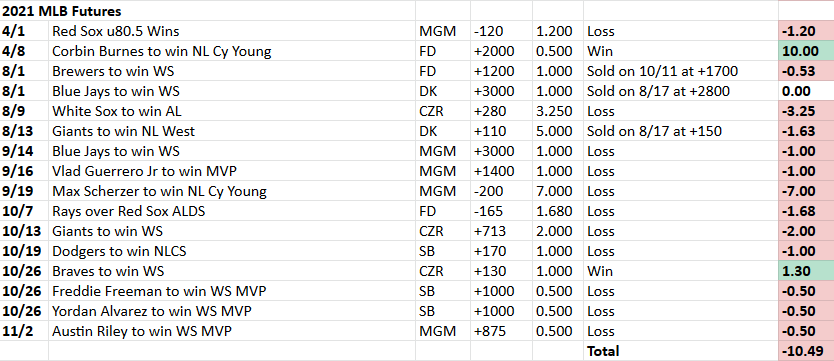 So let's dive deeper into this strategy and examine the consensus World Series favorite Los Angeles Dodgers, who were my official pick to win it all in our recent Pickswise expert roundtable. But full disclosure: I have not made that bet yet and likely won't until much later in the season, if at all.
"I don't see any value in taking the favorites this early without seeing them play a bit," Lucas noted. "While I rarely bet futures I like to dabble on a few teams in July once I've seen enough sample size of games and how they could matchup if they made the playoffs."
That being said, I do see a few opportunities to pounce on preseason. Most of these bets are in fixed markets, meaning once the season starts you likely won't be able to bet them again. I also have one bet in the division futures market, but I'm playing it in a unique way.
Jared's season win totals best bets:
Twins Over 79.5 (-115)
Giants Under 85.5 (+104)
Orioles Under 62.5 (-110)
I found this very favorable number on the Twins at Bet365; the rest of the market is hovering around 81. Minnesota made some eye-popping moves this offseason by adding Sonny Gray and Carlos Correa. The Twins' offense was already explosive in 2021 ranked 5th in homers and 11th in wOBA (weighted on base %), plus the addition of Correa should will only add to that.
"I view them as a forgotten team from last year," said WynnBet Trader Chris Youn.
Byron Buxton is also a player to watch in 2022 and is worth a look in the MVP market. Buxton was the best player in baseball on a per-game basis last season but missed most of the year with injury.
"Of course, his health is pending," added Youn. "But he signed a new contract in the offseason which I think should put him in a good place to break out."
The Giants are a sell-high team for me this season after their overachieving 107-win campaign in 2021. Veterans Evan Longoria and Brandon Belt are already ailing with injuries and I expect the bottom of the NL West — specifically the Padres and Rockies — to improve on their records from last season.
Baltimore has lost at least 100 games in each of the last three full seasons and I just don't see how the O's don't eclipse that loss-column mark again in 2022 considering their talent level and their division.
Jared's season prop best bet:
Shane Bieber Under 235.5 Strikeouts (-110)
I don't buy Bieber being the same guy he was in 2020, when he won the AL Cy Young and posted an absurd 14.2 strikeouts per 9 innings. He missed most of last season with a shoulder injury and despite declaring himself 100% healthy on Twitter, it's hard to imagine he will immediately snap back into elite form.
Only Robbie Ray, Zack Wheeler, Gerrit Cole and Max Scherzer eclipsed this strikeout number in 2021 and all of them pitched at least 179.0 innings. Bieber has only reached that threshold once in his career and I don't see that being the case this season.
Another factor to consider with this bet is the Guardians' overall team success. If they are out of the race by September, which I fully expect them to be, I doubt Cleveland will push Bieber too hard down the stretch — especially if you take into account that he is about to enter year 2 of arbitration next winter.
Jared's MLB season futures parlay:
Dodgers to win NL West & Blue Jays to win AL East (+278)
Yes, you read that right: FanDuel lets you parlay division futures! Usually, I am against making a significant investment in a parlay, but since most sportsbooks don't allow you to parlay futures I decided to try and extract some value.
The way I see it, one-half of this parlay is nearly a sure thing. I know the Dodgers failed to win the division last year, but I believe that creates a built-in revenge angle and I also see massive regression from the defending champion Giants.
Therefore we are essentially getting the Blue Jays at +278 to win the AL East, which is a very favorable price. Toronto is loaded in all categories, and its young lineup gained valuable experience during a failed stretch run last September. The Jays also have an extra home-field advantage, as there is still a vaccine mandate in effect for Ontario — which means some teams might not be at full strength when traveling to Toronto.
Jared's 2022 MLB season portfolio
Dodgers to win NL East & Blue Jays to win AL East +278 (2u at FanDuel)
Twins o79.5 Wins -115 (1u at bet365)
Giants u85.5 Wins +104 (1u at FanDuel)
Orioles u62.5 Wins -110 (1u at Caesars)
Shane Bieber u235.5 Strikeouts -110 (1u at DraftKings)
Pickswise is the home of free sports picks, news and best bets. Check out our expert NFL Picks, NBA Picks, MLB Picks and NHL Picks for the latest game picks.