Pickswise's MLB experts give their picks for who wins the 2022 World Series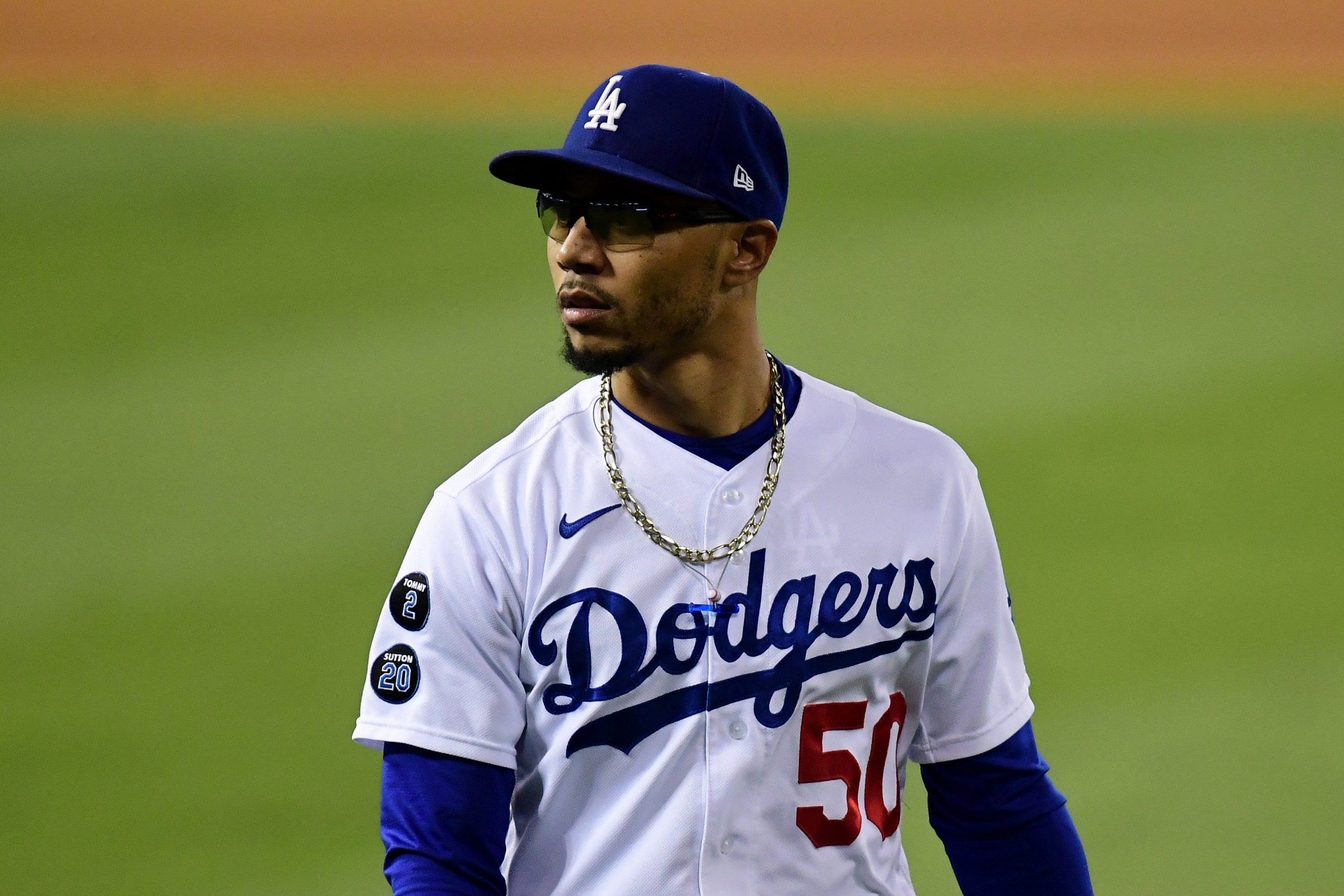 Can you feel it? Spring is here, the days are getting longer and that can only mean one thing: baseball season is here! The MLB season gets underway this Thursday, with an avalanche of games almost every day right through to the fall. I'm sure plenty of you are plotting your futures bets right now and trying to determine which team will win the World Series. Well, to help you out, we at Pickswise have gone to our sharpest baseball experts and asked them for their World Series pick. That's five expert picks in one place! Let's get right into it.
Jared Smith: Los Angeles Dodgers (+500)
Keeping things simple early and riding with the team that has more talent than about half of the league combined. The Dodgers have four former MVPs (Freddie Freeman, Clayton Kershaw, Mookie Betts and Cody Bellinger) on the roster and this short number will likely only get shorter throughout the season, barring catastrophic injuries to all of them.
I also prefer to lean on the favorites with MLB futures compared to other sports because the cream tends to rise to the top due to the longer regular season and no salary cap. Los Angeles also fell short last year, so there's a revenge angle lurking, especially if they face the Braves in the playoffs. I'm sure there will be a team or two that will emerge from the bottom of the odds board to make a run, but I'm comfortable with waiting to see who that team is and starting an early position on the frontrunner.
Check out our full 2022 season preview for the Los Angeles Dodgers
JutPicks: Tampa Bay Rays (+1700)
The Rays have quietly been one of the most successful organizations in baseball the last 3 seasons. Tampa will be looking to participate in their 4th straight postseason and 2nd World Series in 3 years. One of the most essential pieces for a postseason run is a dominant bullpen that can eat up innings. The Rays are returning most of their bullpen that led the league in WAR and a lineup headlined by 21-year-old, Wander Franco. Franco appeared in 70 games last season and batted .288 from the plate, 26th best among batters in the majors. Expect Franco to get AL MVP considerations by the season's end.
If the Rays starting rotation can keep them in games and potentially get Tyler Glasnow back from Tommy John surgery, they will continue to make noise in the tough AL East and all of baseball.
Check out our full 2022 season preview for the Tampa Bay Rays
Keith Schmelter: Toronto Blue Jays (+900)
The Blue Jays lost Robbie Ray, but they signed Kevin Gausman to take his place. They have found a solution to every weakness they had in 2021 and might have one of the strongest teams Toronto has ever assembled. It's also hard to forget about George Springer, Bo Bichette, and Vladimir Guerrero Jr. at the top of the Blue Jays lineup. With a top 3 rotation in baseball and one of the most dangerous lineups in the league, expect Toronto to make a run at the World Series this season.
Don't miss Keith's full MLB season preview, including a +4000 longshot!
Nick Galaida: San Diego Padres (+2000)
The most underrated deal of the MLB offseason was Ruben Niebla leaving Cleveland for San Diego to become the Padres' new pitching coach. Niebla inherits a starting staff that features Yu Darvish, Sean Manaea, Joe Musgrove, Mike Clevinger, and Blake Snell–who have combined to post a better-than-league-average FIP in 13 of their last 14 combined seasons. If the Padres are able to weather the early season absence of Fernando Tatis Jr. to qualify for the postseason, there are few teams capable of competing with this much talent in an all-hands-on-deck approach in October.
Check out our full 2022 season preview for the San Diego Padres
Andrew Ortenberg: St. Louis Cardinals (+3000)
At 30/1 I think the Cardinals have some serious value. Milwaukee is the favorite in the NL Central, but that's misguided. The Brewers' success last season had fluke written all over it, as they got career-best years from all five of their starting pitchers. Their offense is nothing special, and certainly inferior to St. Louis'. With Paul Goldschmidt, Nolan Arenado and Tyler O'Neill anchoring it, the Cardinals' lineup should be elite. People seem to have forgotten that the Cards were the hottest team in baseball down the stretch last season, winning 19 of their final 22 games.
Our Expert MLB handicappers look beyond the main markets with our MLB Picks and MLB Predictions, bringing you the best daily MLB Prop Bets.