KBO baseball: Picks, predictions and best bets for Sunday, June 5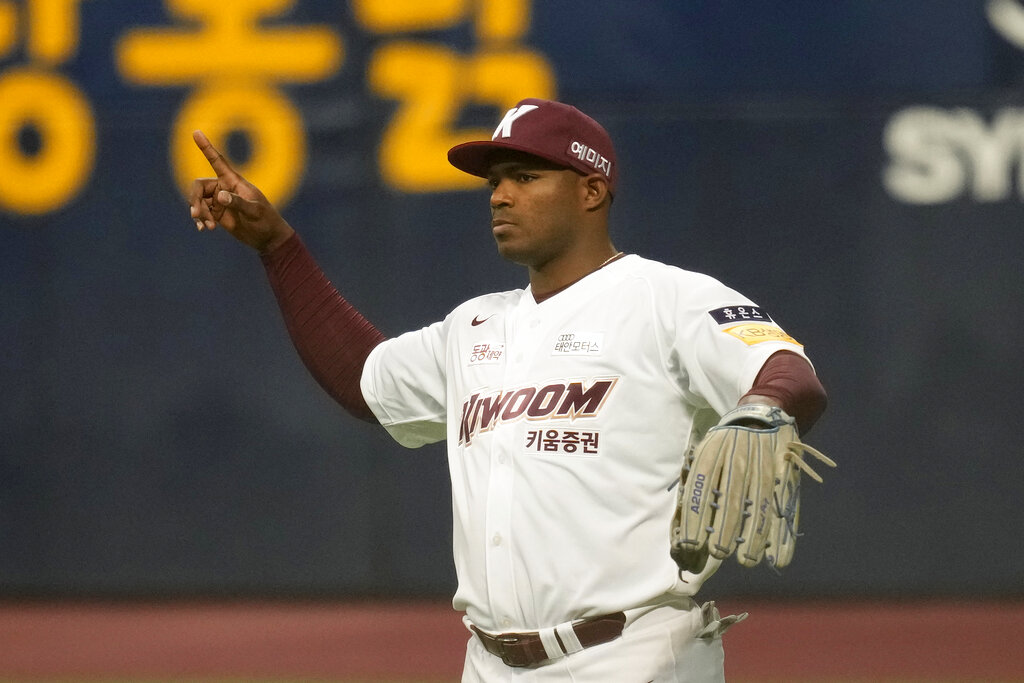 The KBO season rolls on this week and our experts are back to help you find the best value on Sunday's slate. Whether you are looking for a single money line pick or a KBO parlay, we have you covered. Note that all these games start at 4:00 am ET on Sunday morning.
KBO betting odds
Here are the KBO betting odds for Sunday, June 5th courtesy of FanDuel Sportsbook.
Kia Tigers (-128) vs KT Wiz (+106), O/U 7.5
Lotte Giants (+205) vs NC Dinos (-270), O/U 8.5
Doosan Bears (-116) vs Samsung Lions (-106), O/U 9.5
SSG Landers (-162) vs LG Twins (+132), O/U 7.5
Kiwoom Heroes (-182) vs Hanwha Eagles (+148), O/U 9.5
KBO picks and predictions
Sunday's slate features plenty of opportunities for value. Let's dive into the day's best bets.
Kia Tigers vs KT Wiz – Under 7.5 runs (-120)
The total stayed under on Saturday and with 2 solid pitchers set to take the mound on Sunday, it should be another game where runs are hard to come by. Yang Hyeon-Jong has allowed 3 earned runs or less in 10 of his 11 starts this season, so another good outing should be expected from him. He also has 1 start against the KT Wiz this in 2022, allowing 2 earned runs over 6.2 innings.
On the other side, Ko Young-Pyo has allowed 3 earned runs or less in 8 of his 10 starts and has allowed a total of 2 earned runs over his last 14.0 innings (2 starts). His recent success would suggest that he can at the very least limit the offense of a Kia Tigers that although ranks 1st in total runs, has only scored 5 during this series with the KT Wiz. The KT Wiz are 8th in total runs this season, so they cannot be trusted to carry this total by themselves either. For that reason, backing the under will be the play.
SSG Landers ML (-162)vs LG Twins
The SSG Landers struggles continued on Saturday with another loss. This was a 6-2 defeat to the LG Twins and they have now lost 3 games in a row. They are still in 1st place with a 35-18-2 record, but their lead has shrunk to just 3.0 games, so they need to finish this week strong. The SSG Landers will turn to Wilmer Font on Sunday to do just that. He is 6-4 and has an ERA of 2.22. In 11 starts Font has allowed 18 earned runs over 73.0 innings.
With the win on Saturday, the Twins are now 31-23-1 on the season and have won 3 games in a row. They are 3rd place in the league standings. They will counter with Lim Jun-Hyeung, who is 1-2 and has an ERA of 6.14. In 7 appearances (3 starts) he has allowed 15 earned runs over 22.0 innings.
The SSG Landers might be struggling as of late, but that should end on Sunday with Font taking the mound. Font gives his team the clear advantage, therefore backing the SSG Landers to snap their losing streak will be the play.
Lotte Giants vs NC Dinos ML (-270)
The Lotte Giants edged out the NC Dinos on Saturday, beating them by a score of 3-2. They are now 24-28-2 on the season, but still are in 8th place in the league standings. Hoping to help them end their week with a win will be Lee In-Bok, who is 4-6 and has an ERA of 4.33. In 11 appearances (9 starts), he has allowed 26 earned runs over 54.0 innings.
The Dinos' dreadful season continues and with another loss on Saturday, they are now 19-36. They are still in last place, but will be starting Drew Rucinski on Sunday, who will likely give them a chance to win. Rucinski is 4-4 and has an ERA of 1.83. In 11 starts he has allowed 15 earned runs over 73.2 innings.
The Dinos might be the worst team in the KBO, but they have one of the best pitchers in the league on the mound to close out the week on Sunday. Because of the huge advantage in starting pitching, backing the Dinos will be the play.
Looking for a bigger payout? Play these picks as a 3-team parlay with odds of +306.
Make sure you check out all of our picks for KBO action every single day!