KBO baseball: Picks, predictions and best bets for Tuesday, May 17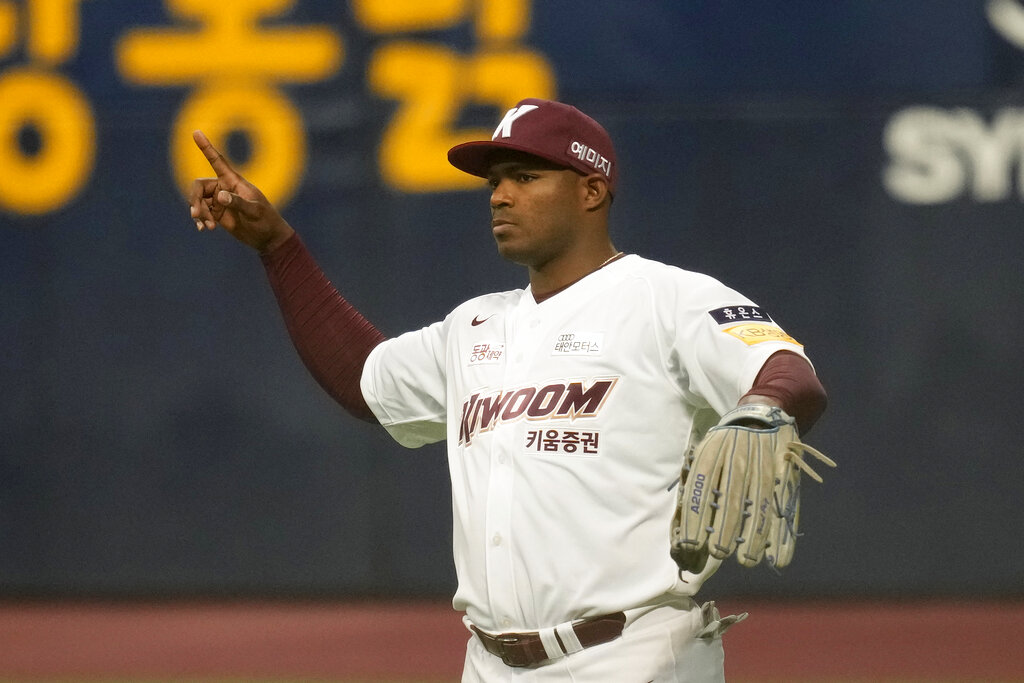 The KBO season rolls on this week and our experts are back to help you find the best value on Tuesday's slate. Whether you are looking for a single money line pick or a KBO parlay, we have you covered. Note that all these games start at 5:30 am ET on Tuesday morning.
KBO betting odds
Here are the KBO betting odds for Tuesday, May 17th courtesy of FanDuel Sportsbook.
LG Twins (-166) vs KT Wiz (+136), O/U 7.5
Kia Tigers (-106) vs Lotte Giants (-116), O/U 8.5
SSG Landers (-132) vs Doosan Bears (+108), O/U 7.5
Kiwoom Heroes (-126) vs NC Dinos (+102), O/U 8.5
Samsung Lions (-164) vs Hanwha Eagles (+134), O/U 9.5
KBO picks and predictions
Tuesday's slate features plenty of opportunities for value. Let's dive into the day's best bets.
LG Twins vs KT Wiz +1.5 (-138)
The LG Twins finished last week with a 6-3 win over the Kia Tigers to move to 23-15 on the season and mark their 2nd win in a row. That win combined with a loss by the SSG Landers now puts the Twins just 2.5 games behind 1st place. On Tuesday they are scheduled to start Casey Kelly. He has a record of 4-1 on the season, but his ERA is 4.01. In 6 starts this season, Kelly has allowed 15 earned runs over 33.2 innings.
The KT Wiz ended last week with a 5-1 loss to the Kiwoom Heroes. This loss came in the 11th inning though, so they were competitive until the extra innings. With the loss, the KT Wiz are now 16-21 on the season and have lost 4 games in a row. Because of their losing streak, they sit in 8th place in the league standings. Looking to snap their losing streak with the beginning of a new week, the KT Wiz will start Odrisamer Despaigne. He is 2-3 on the season and has an ERA of 2.93. In 8 starts this season Despaigne has allowed 15 earned runs over 46.0 innings.
Despite the fact that the KT Wiz have lost 4 in a row, their starting pitcher is likely going to give them an edge here. Because he has been the better starter this season, backing the KT Wiz on the run line will be the play.
Kiwoom Heroes ML (-126) vs NC Dinos
The NC Dinos managed to come from behind in the 9th inning on Sunday to upset 1st place SSG Landers. Even with this impressive win, the Dinos are still just 12-26 and are tied for 9th place in the standings. They will be hoping to start the new week with a win with Song Myung-Gi on the mound. He is 2-2 and has an ERA of 4.14. In 7 starts this season, Myung-Gi has allowed 17 earned runs in 37.0 innings.
The Kiwoom Heroes also won this past Sunday by a score of 5-1 against the KT Wiz. The Heroes are now 20-18 on the season and have now won 3 games in a row. They are currently 6th place in the league standings, sitting just 0.5 games behind 5th place. The Heroes will open the week with Choi Won-Tae. He is 2-2 and has an ERA of 2.25. In 6 starts Won-Tae has allowed 7 earned runs over 28.0 innings.
The win for the Dinos on Sunday was nice, but the Heroes look to have a clear advantage on the mound here and are in better form. For that reason, backing the Heroes will be the play.
SSG Landers vs Doosan Bears – Over 7.5 runs (-120)
The total looks to be a much stronger play just based on how each starter has struggled this season. Ivan Nova has allowed 3 or more earned runs in 5 starts, which includes a game where he allowed 9 earned runs to a poor Hanwha Eagles side. Lee Young-Ha has allowed 3 or more earned runs in 3 of his 7 starts, and that includes allowing 7 earned runs to an NC Dinos team that is equally as bad as the Eagles. He has rebounded recently, but the SSG Landers still have a top-3 offense in terms of total runs so it is unlikely that his good pitching will continue. On top of that, Nova has faced the Bears once this season already — allowing 4 earned runs over 5.1 innings. The Bears' offense is not quite as strong, ranking 7th in total runs, but having already had success against Nova should be a key factor to backing the over. Additionally, the SSG Landers' bullpen imploded the other day and has been struggling to keep teams off the board. For that reason, backing the over will be the play.
Looking for a bigger payout? Play these picks as a 3-team parlay — which pays out at odds of +467.
Make sure you check out all of our picks for KBO action every single day!