KBO baseball: Picks, predictions and best bets for Wednesday, May 25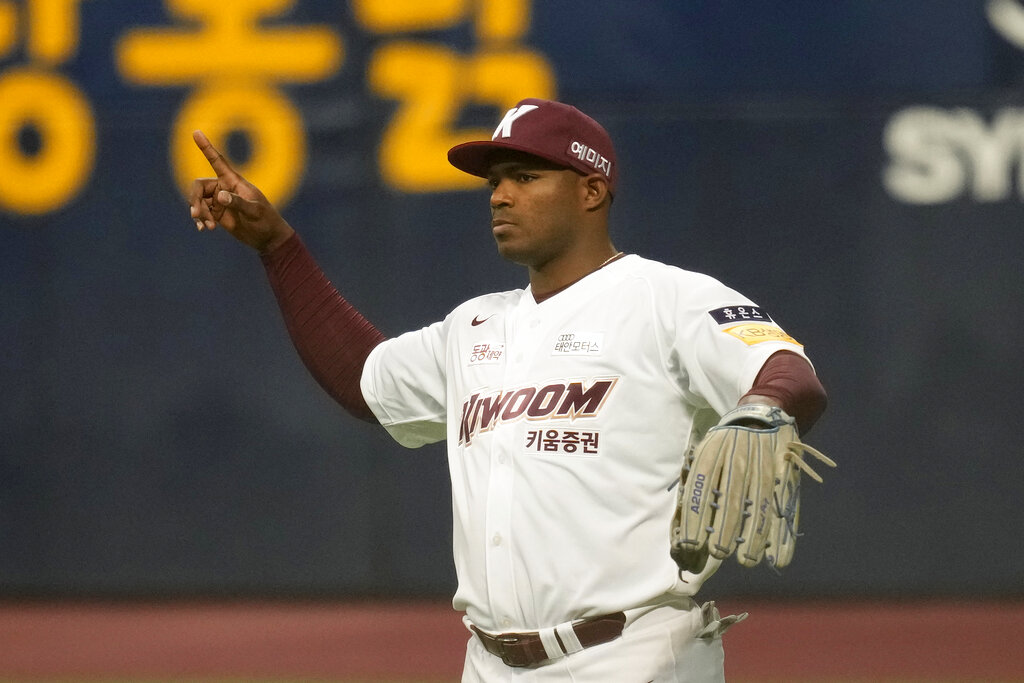 The KBO season rolls on this week and our experts are back to help you find the best value on Wednesday's slate. Whether you are looking for a single money line pick or a KBO parlay, we have you covered. Note that all these games start at 5:30 am ET on Wednesday morning.
KBO betting odds
Here are the KBO betting odds for Wednesday, May 25 courtesy of FanDuel Sportsbook.
Lotte Giants (+192) vs SSG Landers (-240), O/U 8.5
Kiwoom Heroes (-116) vs LG Twins (-104), O/U 7.5
KT Wiz (+120) vs NC Dinos (-146), O/U 7.5
Kia Tigers (-166) vs Samsung Lions (+136), O/U 8.5
Doosan Bears (-122) vs Hanwha Eagles (+100), O/U 8.5
KBO picks and predictions
Wednesday's slate features plenty of opportunities for value. Let's dive into the day's best bets.
Kia Tigers vs Samsung Lions – Under 8.5 runs (-112)
The total should be considered the strong play based on how good both pitchers have been this season. Yang Hyeon-Jong has not allowed more than 4 earned runs in a start this season and that happened just once in what was his first start. Other than this start, he has allowed 2 earned runs or less in 7 of his 9 starts this season, which shows his consistency. He also has 1 start against the Lions, allowing 2 earned runs over 7.0 innings.
On the other side, Won Tae-In has allowed 5 earned runs in just 1 start this season, but has caught fire recently, allowing 3 total runs over his last 23.0 innings (3 starts). Of those 3 starts, 2 of them saw him last 8.0 innings, which could be crucial for both the under and a Lions win. He has 1 start against the Tigers this season, allowing just 1 earned run over 5.2 innings. Both offenses are in the top half of the KBO in total runs this year, but because both starters have been more than serviceable, the under will be the play here.
Lotte Giants vs SSG Landers ML (-240)
The SSG Landers opened their week with a win on Tuesday, beating the Lotte Giants by a score of 3-2. They are now 30-13-2 on the season and now hold 1st place in the standings by 5.0 games. The SSG Landers will start Wilmer Font, who is 5-3 on the season and has an ERA of 2.29. In 9 starts this season, he has allowed 15 earned runs over 59.0 innings.
With the loss on Tuesday, the Giants are now 22-21-1 on the season and 6th in the league standings. The Giants will counter with Lee In-Bok, who is 3-5 on the season and has an ERA of 3.65. In 9 appearances (7 starts), he has allowed 18 earned runs over 44.1 innings.
While In-Bok has had a solid first few months of the season, Font is still much more consistent. He goes deeper into games and does a better job at limiting runs, therefore backing the SSG Landers will be the play.
KT Wiz vs NC Dinos ML (-146)
The NC Dinos needed extra innings on Tuesday, but came away with a 3-2 win against the KT Wiz. The win moves the Dinos to 15-30 on the season, and they are still tied for 9th in the standings with the Hanwha Eagles also winning. The NC Dinos will look to make it 2 games in a row with Drew Rucinski taking the mound on Wednesday. He is 3-4 on the season and has an ERA of 1.66. In 9 starts this season, he has allowed 11 earned runs over 59.2 innings.
The loss on Tuesday drops the KT Wiz to 19-25 on the season, they have lost 2 games in a row and are now 8th place in the league standings. They will counter with Ko Young-Pyo, who is 2-5 on the season and has an ERA of 3.23. In 8 starts this season, he has allowed 19 earned runs over 53.0 innings.
Young-Pyo has struggled over his 2 most recent starts, allowing 11 earned runs, while Rucinski has been consistently pitching well. For that reason, look for Rucinski to continue his great form and lead the Dinos to another win.
Looking for a bigger payout? Play these picks as a 3-team parlay with odds of +351.
Make sure you check out all of our picks for KBO action every single day!