Korean baseball picks, predictions, and best bets for Saturday, September 25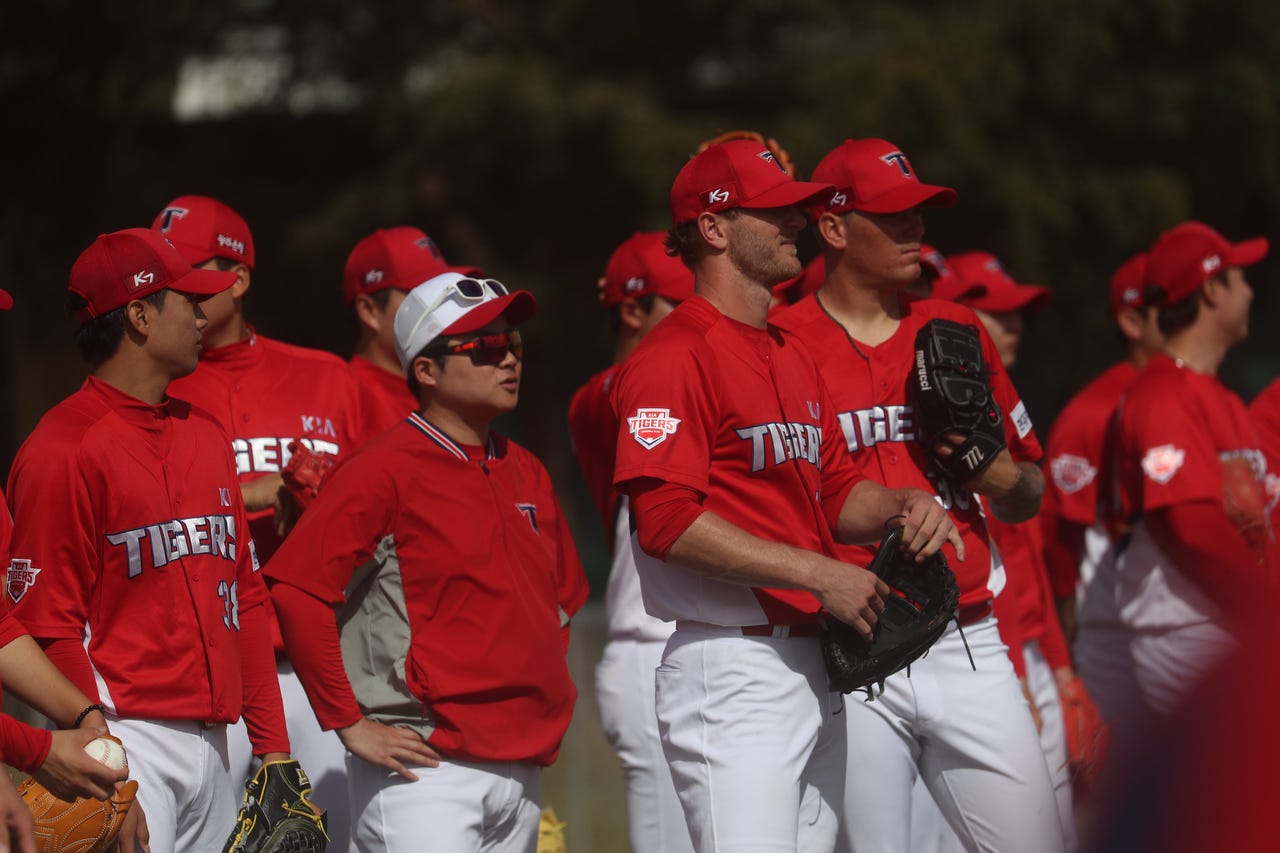 Our experts at Pickswise select their best Korean Baseball picks for Saturday to help you find the best value. Whether you're looking for a single money line pick or a KBO parlay, we have you covered. Note that all of these games start at 4:00 am ET on Saturday morning.
KBO betting odds
Here are the KBO betting odds for Saturday, September 25 courtesy of FanDuel Sportsbook.
Lotte Giants (-104) vs Kiwoom Heroes (-118), O/U 9.5
NC Dinos (+132) vs Samsung Lions (-162), O/U 8.5
KT Wiz (-156) vs LG Twins (+128), O/U 8.5
Hanwha Eagles (+300) vs Doosan Bears (-410), O/U 8.5
SSG Landers (+104) vs Kia Tigers (-126), O/U 9.5
KBO picks and predictions
Saturday's slate features plenty of opportunities for value. Let's dive into the day's best bets.
LG Twins vs KT Wiz – Under 8.5 runs (+110)
The total actually looks to be the better play in this matchup. That being because while Im Chan-Kyu has struggled overall, he has been very good when facing the KT Wiz. He has a record of 0-1 against the KT Wiz, but his ERA is 2.19. This is over the span of 2 starts, where he has allowed 3 runs over 12.1 innings.
Ko Young-Pyo has been just as good when facing the Twins. He has a record of 3-0 against them and his ERA is 1.63. This is over the span of 4 starts, where he has allowed 5 runs over 27.2 innings.
The Twins scored a ton on Friday, but Young-Pyo has the ability to shut them down here. For that reason, backing the under will be the play.
NC Dinos vs Samsung Lions ML (-162)
The NC Dinos really look to be falling apart and probably at the worst time in the season. They lost their 6th straight game on Friday morning, losing to the Kiwoom Heroes by a score of 3-2. The Dinos have fallen to 7th place, and trail the final playoff spot by 2 games. The Dinos will start Wes Parsons in this game, and he has a record of 3-5 on the season. His ERA is 3.80, so not terrible, but not great.
This series is very important as the 2nd placed Samsung Lions are desperately trying to catch the KT Wiz for the top seed. The Lions could have gained ground on them on Friday, but lost 11-3 to the LG Twins. They will counter with Won Tae-In on Saturday morning, who has a record of 12-5 on the season. To go along with that, he has an excellent ERA of 2.88.
The Dinos continue to lose, so until they show us something, fading them will be the play. For that reason, backing the Lions to win will be the play.
SSG Landers vs Kia Tigers – Under 9.5 runs (-102)
The total might be the better play, despite the struggles of Choi Min-Jun. He has had brief success against the Tigers, having not allowed a run. Though 2.1 innings of relief is not near enough of a sample size to expect a dominant performance. At the same time, it is also not enough to expect him to implode.
As for Takahashi Bo, having not pitched at all in the KBO may give him the advantage. He is an unknown so to speak, especially for the SSG Landers. So, while there may be nerves early on, we should still expect a decent performance from the new guy. For that reason, backing the under will be the play here.
For those of you looking for bigger payouts, play the best bets as a 3-team parlay–which pays out at +572.
Make sure you check out all of our picks for KBO action every single day!