Korean baseball picks, predictions, and best bets for Sunday, October 24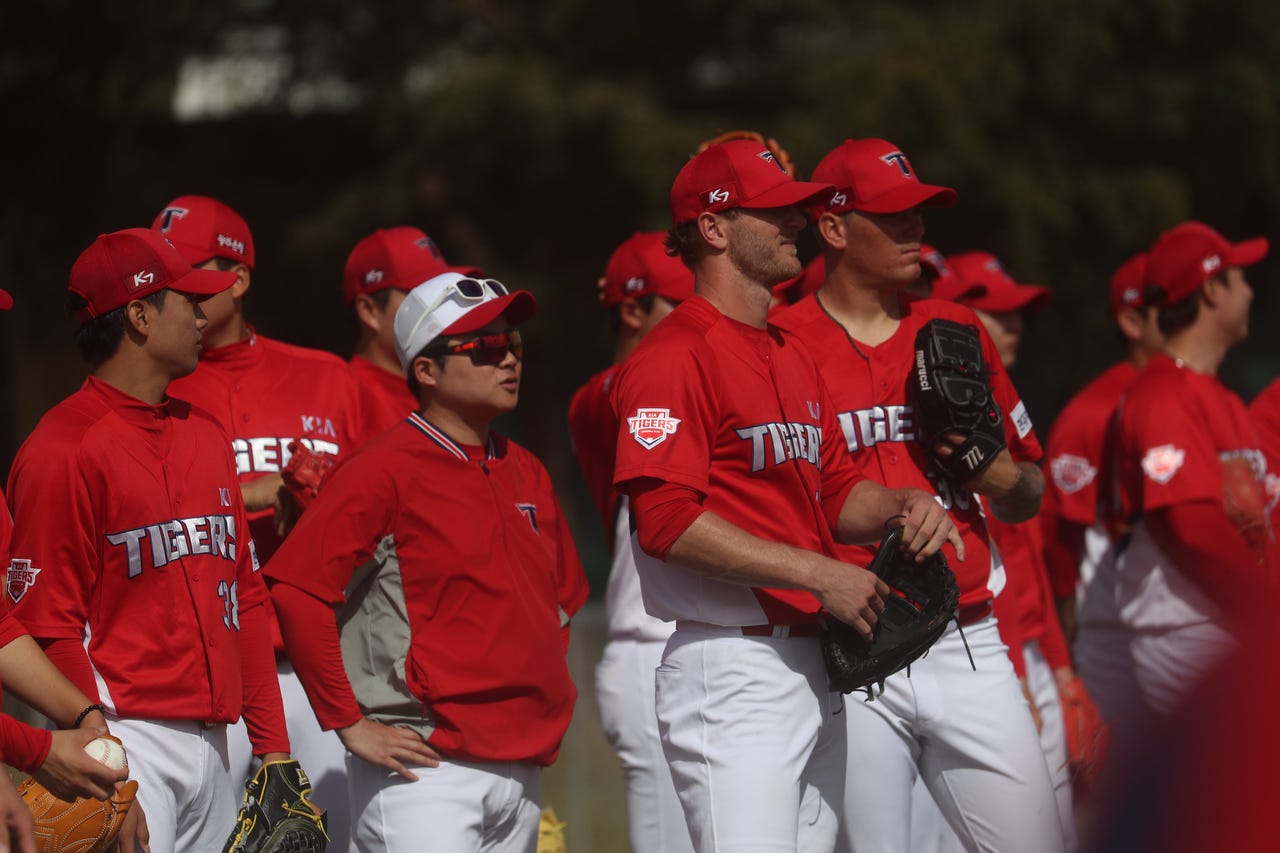 Our experts at Pickswise select their best Korean Baseball picks for Sunday to help you find the best value. Whether you're looking for a single money line pick or a KBO parlay, we have you covered. Note that all of these games start at 1:00 am ET and 4:00 am ET on Sunday morning.
KBO betting odds
Here are the KBO betting odds for Sunday, October 24 courtesy of FanDuel Sportsbook.
Hanwha Eagles (+290) vs Lotte Giants (-380), O/U 9.5
Kiwoom Heroes (+106) vs KT Wiz (-128), O/U 7.5
SSG Landers (+270) vs Samsung Lions (-370), O/U 9.5
LG Twins (+230) vs Doosan Bears (-300), O/U 8.5 (Game 1)
Kia Tigers vs NC Dinos (No odds)
LG Twins vs Doosan Bears (Game 2)
KBO picks and predictions
Sunday's slate features plenty of opportunities for value. Let's dive into the day's best bets.
SSG Landers vs Samsung Lions -2.5 (-104)
The Samsung Lions are getting hot at the right time as they won again on Saturday morning. They beat the KT Wiz 4-0 and now sit at the top of the league. They will look to continue their win streak when they start David Buchanan on Sunday morning. Buchanan is easily one of their best pitchers, posting a record of 16-5 and he has an ERA of 2.97.
The SSG Landers had an off day on Saturday morning, and come into this game having won 2 games in a row. They currently sit tied for 4th place, so this is a game they will need to win. Though the Landers will start Kim Keon-Woo, who has not been the most consistent starter. He is 0-1 on the season and has an ERA of 4.00.
Samsung has something special cooking right now, having just passed the KT Wiz. With their best pitcher on the mound, there is not much reason to believe that the Lions will not win this game. For that reason, backing the Lions looks to be the best option.
Kiwoom Heroes vs KT Wiz – Under 7.5 runs (-120)
The total looks like it might be the better play because of the quality of each starter in this game. Eric Jokisch is 1-2 against the KT Wiz, but has a pretty solid ERA of 3.63 against them. This is over the span of 3 starts, in which he has allowed 8 runs (7 earned) in 17.1 innings.
Odrisamer Despaigne has had plenty of success against the Heroes as well, shown by his 2.65 ERA against them. This is over the span of 3 starts, in which he has allowed 6 runs (5 earned) in 17.0 innings. During their 5-game losing streak, the KT Wiz is struggling to score a ton of runs. Against a solid pitcher in Jokisch, they should be expected to struggle here as well. Same goes for the Heroes, who face a pitcher that had had their number for the most part this season. For that reason, backing the under will be the play.
LG Twins vs Doosan Bears -1.5 (-128)
The LG Twins and Doosan Bears tied on Saturday morning in a game that ended 3-3. This tie did not really help the Twins in terms of the league standings, as they lost ground on the top seed. They now trail the Samsung Lions by 2.5 games, but still comfortably sit in 3rd place. The Twins will start Lee Sang-Yung, who is 1-1 on the year and has an ERA of 4.18.
With the tie-on Saturday, the Doosan Bears still find themselves in a tight battle for the postseason. Time is definitely running out for the Bears and they sit tied for 4th place, so they need to finish strong if they are going to hold onto one of those playoff spots. The Bears will start Ariel Miranda, and it is fair to say he has been one of their best pitchers all season. Miranda is 14-5 on the year and has an ERA of 2.29.
This game is probably more important for the Bears given their standing in the league, so backing the better pitcher will be the play here as well.
For those of you looking for bigger payouts, play the best bets as a 3-team parlay–which pays out at +540.
Make sure you check out all of our picks for KBO action every single day!