Korean baseball picks, predictions, and best bets for Thursday, April 7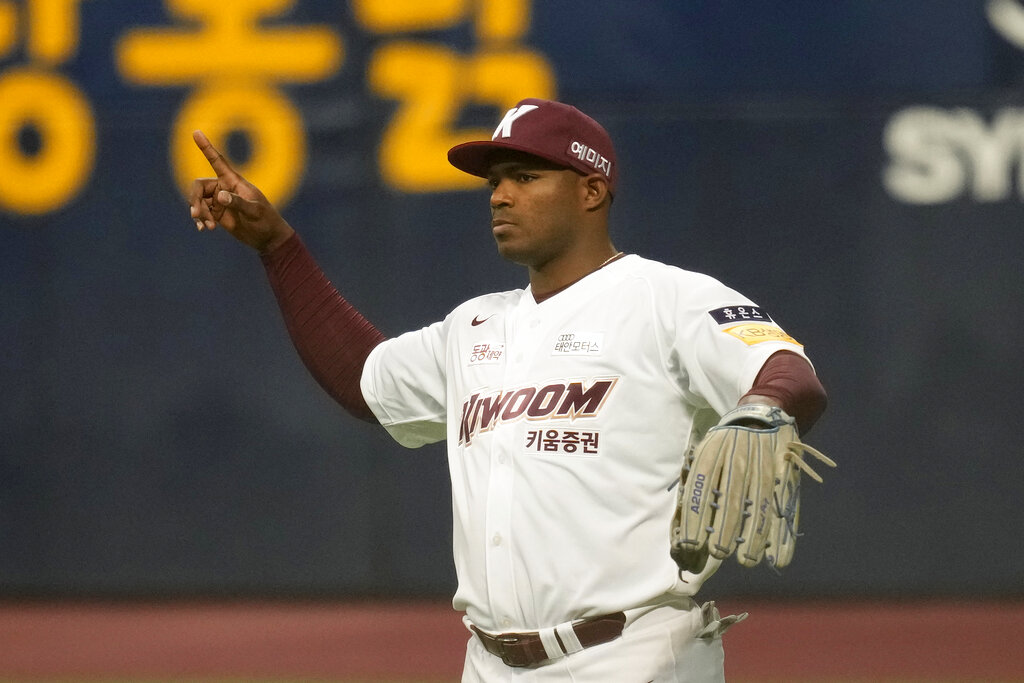 Our experts at Pickswise select their best Korean Baseball picks for Thursday to help you find the best value. Whether you're looking for a single money line pick or a KBO parlay, we have you covered. Note that all of these games start at 5:30 am ET on Thursday morning.
KBO betting odds
Here are the KBO betting odds for Thursday, April 7 courtesy of FanDuel Sportsbook.
LG Twins (-120) vs Kiwoom Heroes (-102), O/U 8.5
Hanwha Eagles (+126) vs Kia Tigers (-154), O/U 8.5
Samsung Lions (-104) vs Doosan Bears (-118), O/U 9.5
Lotte Giants (-150) vs NC Dinos (+124), O/U 8.5
SSG Landers (+118) vs KT Wiz (-142), O/U 9.5
KBO picks and predictions
Thursday's slate features plenty of opportunities for value. Let's dive into the day's best bets.
LG Twins ML (-120) vs Kiwoom Heroes
Another game on Wednesday for the LG Twins and another win as they now are 4-0 to start the season. Looking to make it 5 in a row, the Twins will start Kim Yun-Sik. This will be his first start of the new season and he is coming off a mediocre 2021. During that year, he was 7-4 and had an ERA of 4.45. It is worth noting that in 35 games in 2021, Yun-Sik started just 3 games, so he could certainly be better than his ERA would indicate.
After the loss on Wednesday for the Heroes, they are now just 1-3. They will start So Hyeong-Jun on Thursday, trying to end the Twins perfect start. Hyeong-Jun is coming off a below average season in 2021, where he was 7-7 with an ERA of 4.16. He did face the Twins once in 2021, pitching 5.0 shutout innings.
The pitching matchup here looks to be pretty even, but with the Twins starting the season red hot, backing them until they show signs of struggle will be the play.
Hanwha Eagles vs Kia Tigers – Over 8.5 Runs (-104)
Plenty of runs were scored on Wednesday morning and we should probably expect the same on Thursday. Even though the Eagles are 0-4 on the year, they are not the worst offense. They have scored 11 runs through the 4 games, an average of 2.8 runs per game. Their defense has let them down though, having allowed 18 runs in total, an average of 4.5 runs per game.
The Tigers actually have allowed more runs this season, a total of 19 on the year, an average of 4.8 per game. They are scoring 3.3 runs per game, tied for 6th in the league. Yoon-Chul could have a decent start here, but the bullpen for the Eagles could let them down as shown in previous games this season. Seung-Hyuk also cannot be trusted to keep even the Eagles off the scoreboard, so backing the over will be the play here.
Lotte Giants ML (-150) vs NC Dinos
The Lotte Giants lost their game on Wednesday morning to the NC Dinos, losing 5-0. They will look to get back above .500 on Thursday morning by starting Charlie Barnes. Barnes is in his first season in the KBO and is shaping up to be a great signing. So far this season, Barnes is 1-0 with an ERA of 1.80. In that lone start on April 2nd, Barnes defeated the Kiwoom Heroes by allowing just 1 earned run in 5.0 innings. Seeing that this is his first season in the KBO, he has never faced the NC Dinos.
The Dinos' win on Wednesday was their first of the season after they had started the season 0-3. They will counter with Lee Jae-Hak, who is coming off a 2021 season where he was 6-6 with an ERA of 5.20. Against the Giants in 2021, Jae-Hak was 1-1 with an ERA of 6.91.
Even though it was only 1 start, Barnes has been impressive. Jae-Hak's struggles against the Giants have been concerning, so backing the Giants and Barnes will be the play.
For those of you looking for bigger payouts, play the best bets as a three-team parlay–which pays out at +499.