Korean baseball picks, predictions, and best bets for Thursday, October 28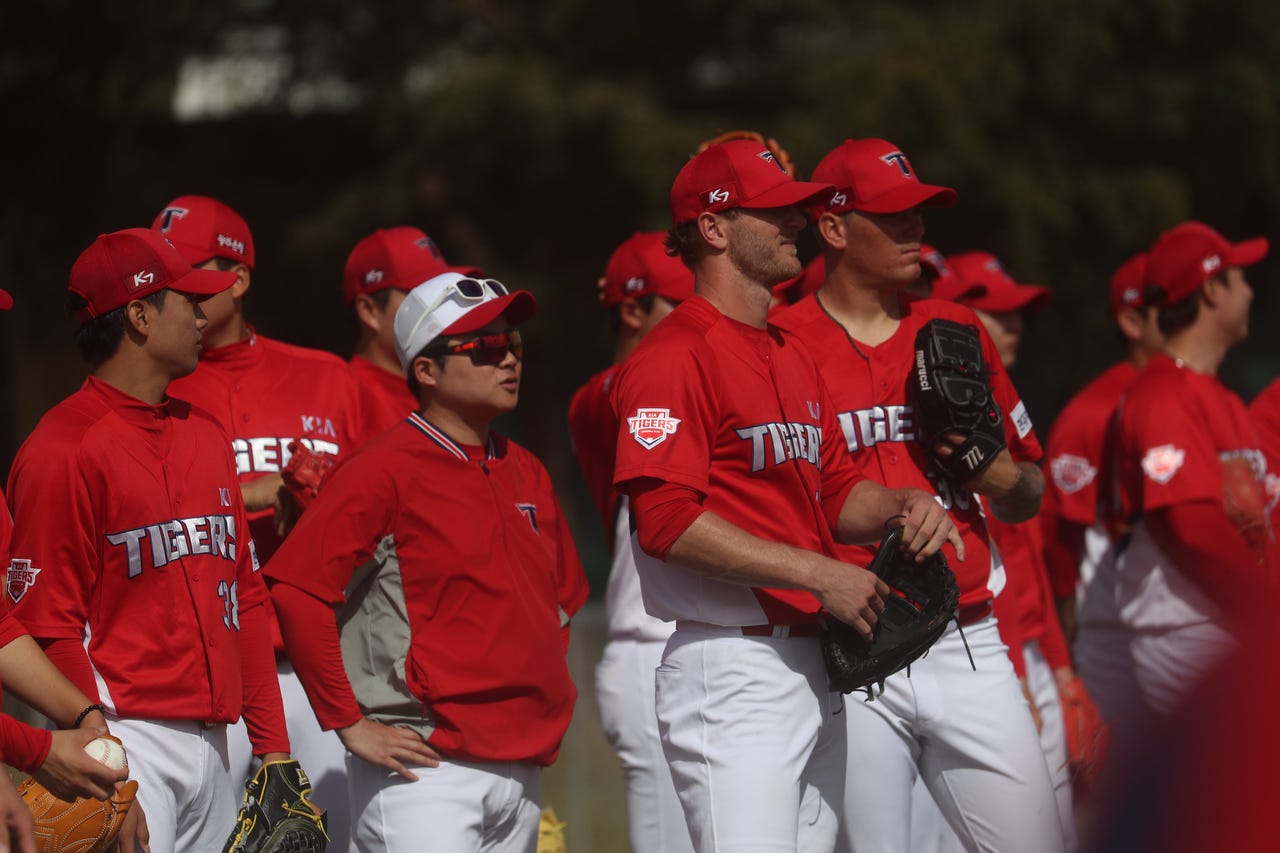 Our experts at Pickswise select their best Korean Baseball picks for Thursday to help you find the best value. Whether you're looking for a single money line pick or a KBO parlay, we have you covered. Note that all of these games start at 2:00 am ET and 5:30 am ET on Thursday morning.
KBO betting odds
Here are the KBO betting odds for Thursday, October 28 courtesy of FanDuel Sportsbook.
NC Dinos (+144) vs KT Wiz (-178), O/U 8.5 (Game 1)
Doosan Bears (+142) vs SSG Landers (-174), O/U 10.5
Kia Tigers (+140) vs Lotte Giants (-172), O/U 9.5
LG Twins (-154) vs Hanwha Eagles (+126), O/U 8.5
NC Dinos vs KT Wiz (Game 2)
KBO picks and predictions
Thursday's slate features plenty of opportunities for value. Let's dive into the day's best bets.
LG Twins -1.5 (+116) vs Hanwha Eagles
The LG Twins managed to gain some ground on the top of the standings and will need to keep winning if they want any chance to improve their 3rd-place seeding. The Twins are 1.5 games behind 1st place and 1 game behind 2nd place, but with so few games left to play, it is unlikely they will be able to move up. The Twins will start Lee Min-Ho, who is 8-9 on the year with an ERA of 4.45.
The Eagles lost their 5th game in a row on Wednesday and have pretty much called it a season. Though that was probably the case weeks ago, considering they have been eliminated for quite some time now. The Eagles will start Ryan Carpenter, who is 5-12 with an ERA of 4.06.
While the Eagles look to have a slightly better starting pitcher in Carpenter, Min-Ho is much better against the Eagles than Carpenter is against the Twins. This game means more for the Twins as well, so backing them to win comfortably will be the play.
Doosan Bears vs SSG Landers – Under 10.5 runs (-128)
The total looks to be the better bet here because while both starters have inconsistent numbers overall, they have both been solid against each other. Gwak Been is 1-0 when facing the SSG Landers this season and has an ERA of 2.45 against them. This is over the span of three starts, in which he has allowed 4 runs in 14.2 innings.
Sam Gaviglio is 2-0 against the Bears and has an ERA of 3.00 against them. This is over 2 starts, where he has allowed 4 runs in 12.0 innings. This total just looks too high for two pitchers that have had success against each other. For that reason, the under will be the play worth backing.
NC Dinos vs KT Wiz ML (-178)
On Thursday morning, we will get a double-header between the NC Dinos and KT Wiz. The KT Wiz ended up losing on Wednesday, so they were not able to take advantage of a Samsung Lions loss. The KT Wiz can retake control of the top seed in the KBO with 2 wins on Thursday, while splitting would keep them 0.5 games back. They will start Ko Young-Pyo, who is 11-6 on the year and has an ERA of 2.99.
With the win on Wednesday, the NC Dinos are still in striking distance of making the playoffs. They are in 7th but trail the final playoff spot by just 1 game. They will counter with Song Myung-Gi, who is 8-9 on the season and has an ERA of 6.14.
Young-Pyo looks to be too good to fade in this game. He has been consistent all season and is excellent when facing the Dinos. For that reason, backing the KT Wiz will be the play.
For those of you looking for bigger payouts, play the best bets as a three-team parlay–which pays out at +500.
Make sure you check out all of our picks for KBO action every single day!
For more KBO picks and detailed previews analysis on KBO games, visit our free Korean Baseball picks and predictions page.