Korean baseball picks, predictions, and best bets for Tuesday, October 26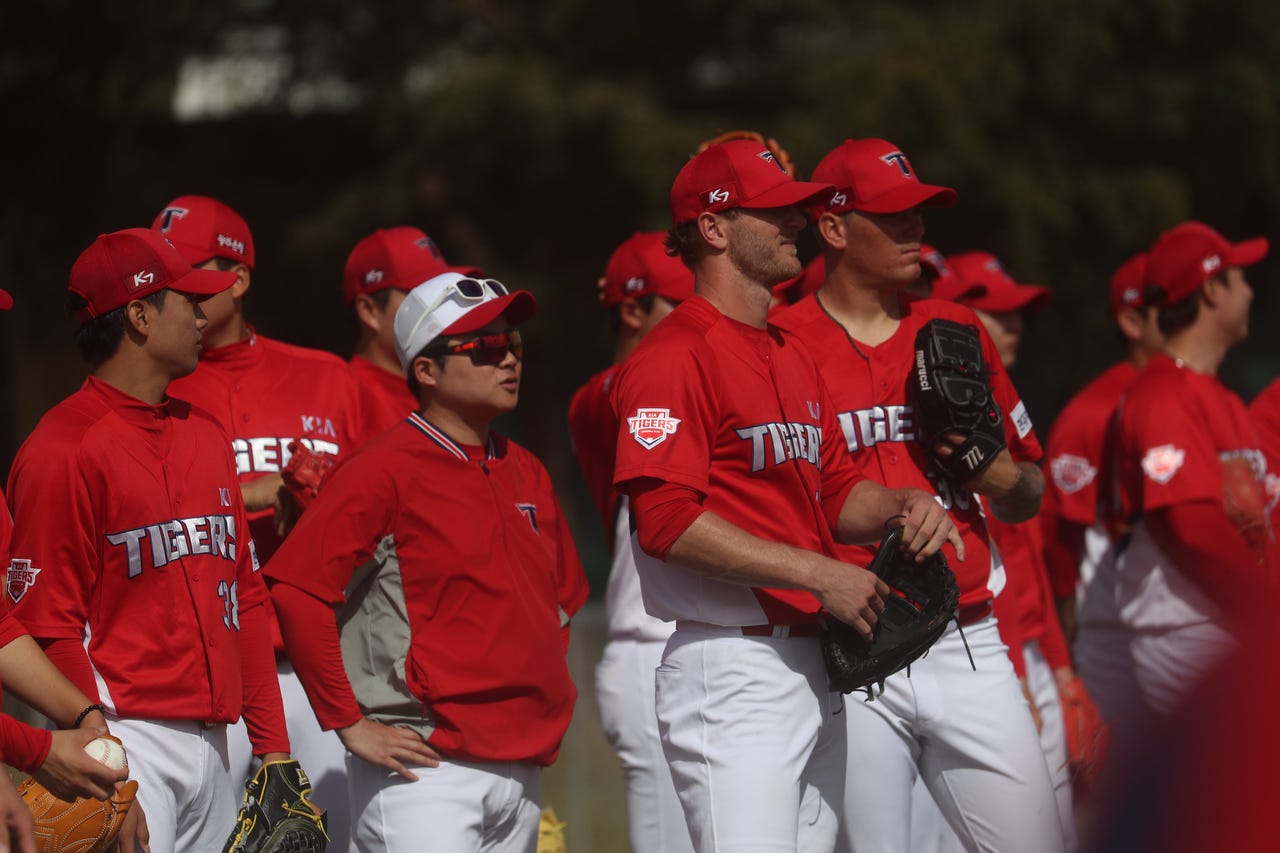 Our experts at Pickswise select their best Korean Baseball picks for Tuesday to help you find the best value. Whether you're looking for a single money line pick or a KBO parlay, we have you covered. Note that all of these games start at 5:30 am ET on Tuesday morning.
KBO betting odds
Here are the KBO betting odds for Tuesday, October 26 courtesy of FanDuel Sportsbook.
LG Twins (-138) vs Hanwha Eagles (+114), O/U 8.5
SSG Landers (+126) vs NC Dinos (-152), O/U 9.5
Kiwoom Heroes (+138) vs Doosan Bears (-170), O/U 7.5
KBO picks and predictions
Tuesday's slate features plenty of opportunities for value. Let's dive into the day's best bets.
LG Twins vs Hanwha Eagles – Under 8.5 runs (-108)
The total could be the better play here because a team like the Eagles are involved. Their starter, Kim Min-Woo is 2-2 against the Twins and has an ERA of 4.57. This is over the span of 4 starts, in which he has allowed 11 runs in 21.2 innings. However, half of his runs allowed to the Twins came in 1 start back in May. Since then, he has allowed just 5 runs in 18.1 innings. That is solid enough to believe he will be fine here and will not give up much.
As for Lim Jun-Hyeung, he has not faced the Eagles at all this season. That could give him a slight advantage because the Eagles' lineup has not actually seen what he can do. The Eagles' offense is also not consistent enough to believe they will be able to produce a ton of runs. For that reason, the under looks to be worth a play.
SSG Landers vs NC Dinos – Over 9.5 runs (-122)
The total looks to be the better play in this spot, as both pitchers have been more than their fare share of struggles. Especially when facing each other's teams. Choi Min-Jun is 1-0 against the Dinos and has an ERA of 5.93 against them. This is over the span of 6 appearances, during which he has allowed 9 runs in 13.2 innings.
Shin Min-Hyeok, on the other hand, is 2-0 against the SSG Landers but has an ERA of 6.14 against them. This is over the span of 5 appearances, in which he has allowed 16 runs (15 earned) in 22.0 innings. With two shaky pitchers and in a game where both teams need to win, expecting offense will be the top play.
Kiwoom Heroes vs Doosan Bears ML (-170)
This is another crucial game in terms of the playoff race that will be played on Tuesday morning. The Kiwoom Heroes got a comfortable win on Monday, beating the lowly Hanwha Eagles by a score of 9-4. They are now in 6th place, and trail the final playoff spot by just 0.5 games. The Heroes will start Choi Won-Tae on Tuesday, who is 9-10 on the season and has an ERA of 4.53.
The Doosan Bears come into this game also needing a win to help their playoff position. They are in 4th place at the moment, but lead the 5th-place team by just a half game. The Bears will counter with Choi Won-Joon, who is 12-4 on the season and has an ERA of 3.30.
Won-Joon has had a few struggles when facing the Heroes, but his overall numbers have been good enough to expect a Bears win in a crucial game.
For those of you looking for bigger payouts, play the best bets as a 3-team parlay–which pays out at +456.
Make sure you check out all of our picks for KBO action every single day!
For more KBO picks and detailed previews analysis on KBO games, visit our free Korean Baseball picks and predictions page.