Korean baseball picks, predictions, and best bets for Tuesday, October 5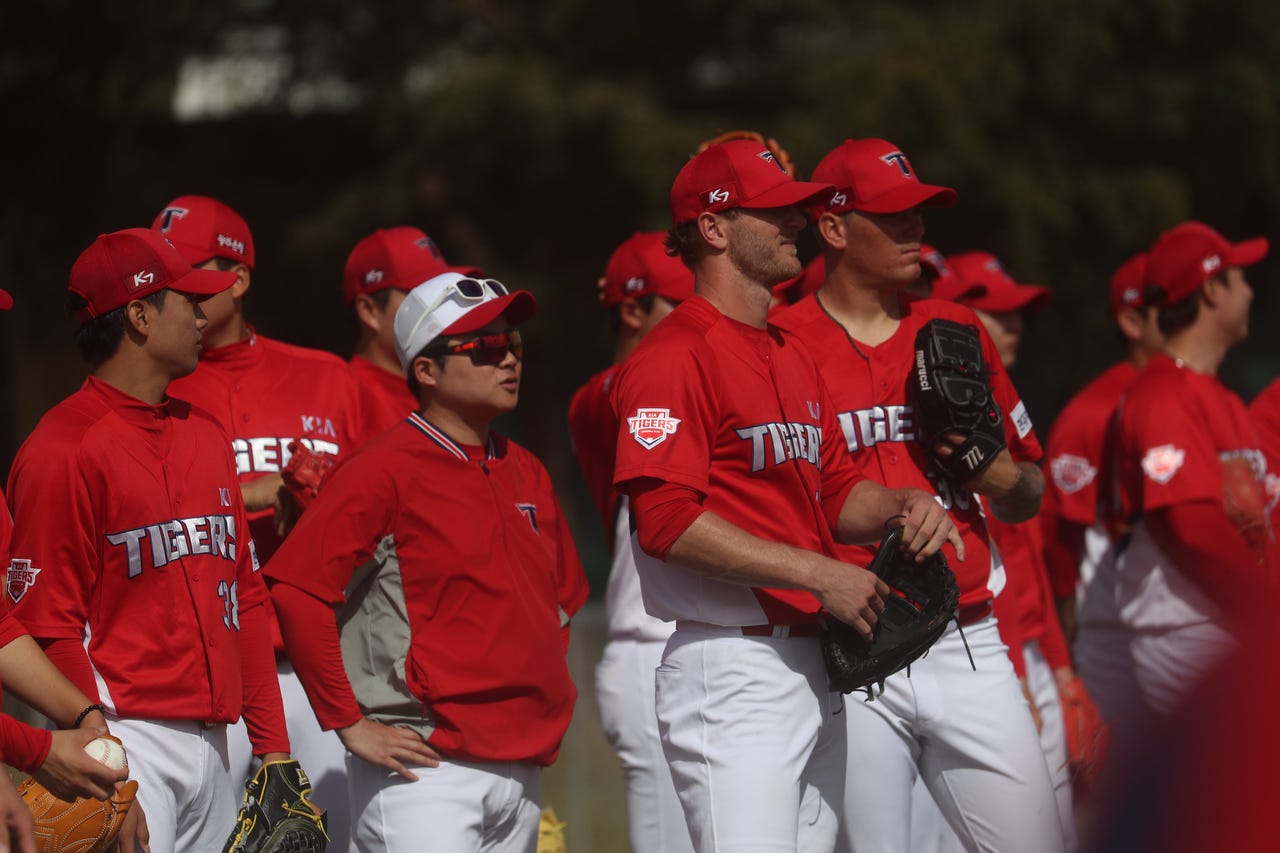 Our experts at Pickswise select their best Korean Baseball picks for Tuesday to help you find the best value. Whether you're looking for a single money line pick or a KBO parlay, we have you covered. Note that all of these games start at 5:30 am ET on Tuesday morning.
KBO betting odds
Here are the KBO betting odds for Tuesday, October 5 courtesy of FanDuel Sportsbook.
Kia Tigers (+192) vs Lotte Giants (-240), O/U 9.5
NC Dinos (+194) vs KT Wiz (-245), O/U 8.5
Doosan Bears (-190) vs Hanwha Eagles (+154), O/U 9.5
SSG Landers (+154) vs LG Twins (-190), O/U 8.5
Samsung Lions (+230) vs Kiwoom Heroes (-300), O/U 8.5
KBO picks and predictions
Tuesday's slate features plenty of opportunities for value. Let's dive into the day's best bets.
Samsung Lions vs Kiwoom Heroes -1.5 (-128)
The Kiwoom Heroes played to a tie on Sunday against the LG Twins. They will look to get back into the win column on Tuesday as they will face the Samsung Lions. The Heroes are hanging onto the final playoff spot at the moment, leading the NC Dinos by 1.5 games. They look to be in a great spot for this game as they will start Eric Jokisch. He is 13-7 on the season and has an ERA of 2.73.
The Lions got a big win on Sunday, beating the Doosan Bears by a score of 13-9. Samsung currently sit in 3rd place and are tied with the LG Twins for 2nd place. The Lions will counter with Heo Yun-Dong. He has not made an appearance this season, so it is hard to know what to expect. His stats from 2020 were not amazing though, posting a record of 2-1 with an ERA of 4.80.
The Heroes did not play great on Sunday, but their starting pitcher has a clear advantage in this game. For that reason, backing the Heroes on the run line looks to be a solid play.
NC Dinos vs KT Wiz -1.5 (-112)
The KT Wiz picked up another win on Sunday morning, beating the SSG Landers by a score of 8-6. The win increased their lead at the top of the standings and they now lead the LG Twins and Samsung Lions by 3.5 games. The Wiz will start Odrisamer Despaigne on Tuesday morning. He has been one of their better pitchers too, as he has a record of 10-9 with an ERA of 3.45.
The NC Dinos were not as fortunate on Sunday morning, losing to the Lotte Giants by a score of 11-7. The loss did hurt them a little in terms of the standings. They are now in 6th place and trail 5th by 1.5 games. The Dinos will counter with Lee Jae-Hak, who has really struggled for consistency. He is 5-6 on the season and his ERA is 5.75.
The Dinos' shaky starter makes backing them very risky. Despaigne has just been better all season, so backing the Wiz on the run line looks to be a solid play.
Doosan Bears vs Hanwha Eagles +1.5 (-106)
The Doosan Bears fell to the Samsung Lions on Sunday morning by a score of 13-9. The loss did not hurt them too much as they still sit 4th in the standings. They trail 3rd place by 4.5 games but are 2 games clear of 5th. The Bears will start Gwak Been, who is 4-6 on the season and has an ERA of 4.07.
The Hanwha Eagles lost again on Sunday, losing to the Kia Tigers by a score of 9-6. They continue to sit at the bottom of the standings and have virtually no chance to make a late season push. This looks to be a better spot for them though, as they will start Jang Min-Je. He has not recorded a decision, but has a respectable ERA of 3.97.
Usually fading the Eagles is worth a play, however Been is too inconsistent. The Eagles' starter has been good enough to believe the Eagles might be able to keep this game close. For that reason, backing the Eagles on the run line will be the play.
For those of you looking for bigger payouts, play the best bets as a 3-team parlay–which pays out at +555.
Make sure you check out all of our picks for KBO action every single day!