Korean baseball picks, predictions, and best bets for Wednesday, October 6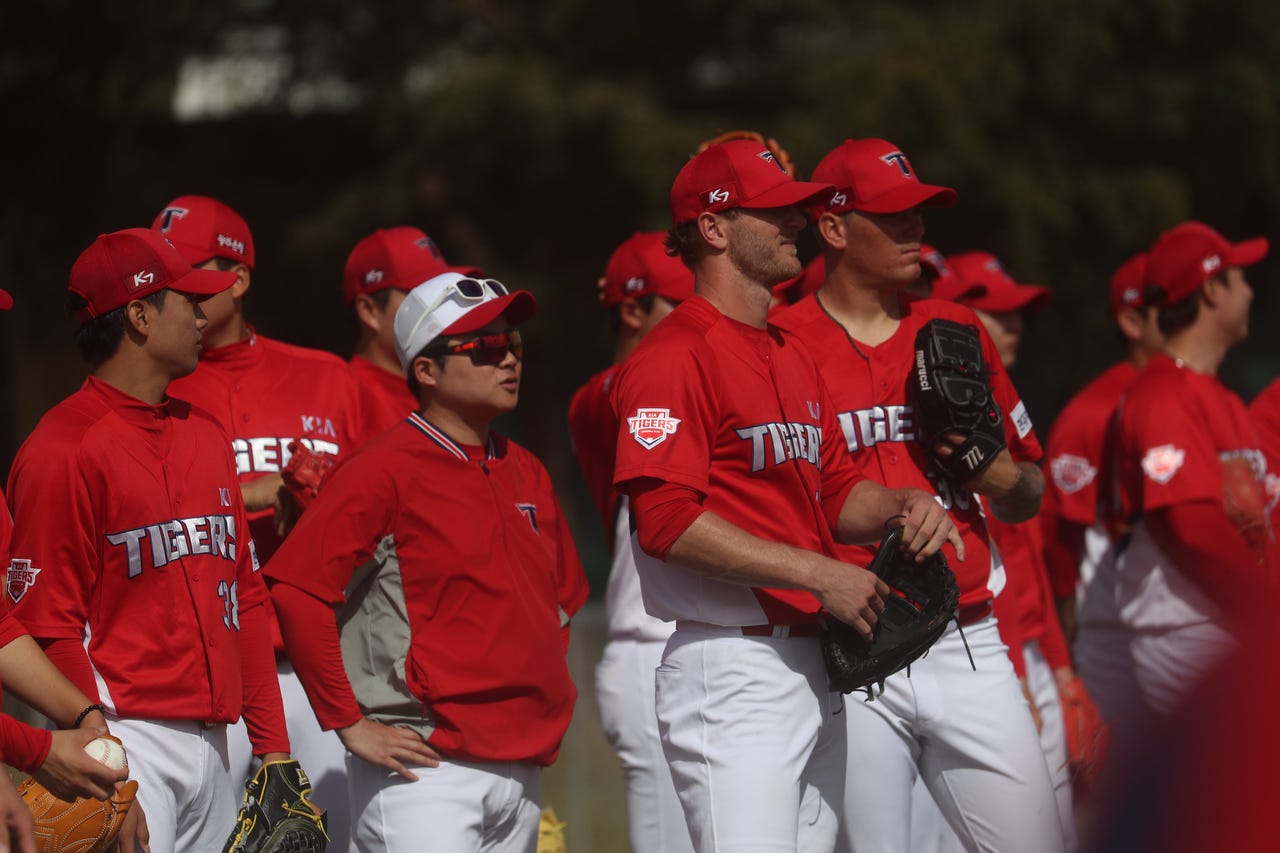 Our experts at Pickswise select their best Korean Baseball picks for Wednesday to help you find the best value. Whether you're looking for a single money line pick or a KBO parlay, we have you covered. Note that all of these games start at 2:00am ET and 5:30 am ET on Wednesday morning.
KBO betting odds
Here are the KBO betting odds for Wednesday, October 6 courtesy of FanDuel Sportsbook.
SSG Landers (+102) vs LG Twins (-124), O/U 9.5 (Game 1)
Kia Tigers (+158) vs Lotte Giants (-194), O/U 9.5
NC Dinos (-122) vs KT Wiz (+102), O/U 7.5
Doosan Bears (+100) vs Hanwha Eagles (-122), O/U 8.5
Samsung Lions (-136) vs Kiwoom Heroes (+112), O/U 7.5
SSG Landers vs LG Twins, (Game 2)
KBO picks and predictions
Wednesday's slate features plenty of opportunities for value. Let's dive into the day's best bets.
Samsung Lions vs Kiwoom Heroes ML (+112)
With a loss on Tuesday and a KT Wiz tie, the Samsung Lions saw themselves lose half a game in the standings. Now back to 3rd place, they trail 1st place by 4 games. They are also tied with the LG Twins for 2nd but are currently losing due to win percentage. On Wednesday morning, the Lions will start David Buchanan, who has pretty much been their top guy all season. He is 13-5 on the season with an ERA of 3.11. He almost always gives his team a chance to win and that should be no different here.
A win for the Kiwoom Heroes on Tuesday was a good result as they beat the Samsung Lions 8-2. They still hold the 5th and final playoff spot, but are closing in on moving up the standings to 4th place. The Kiwoom Heroes will start with An Woo-Jin on Wednesday, who only has a record of 5-7, but his 2.91 ERA is more than respectable.
Even though the Lions have the better pitcher, Buchanan has struggled over his last couple of starts. Woo-Jin, on the other hand, has allowed just 3 runs over his last 6 starts in 36.2 innings. Thus backing the Heroes looks to be worth a play.
Kia Tigers vs Lotte Giants – Under 9.5 runs (+102)
The total is likely the better play here as both starters have been excellent when facing each other's' teams. Yoon Joong-Hyun is 1-0 against the Giants and has an ERA of 2.70. This is over only 3 appearances; however, he has allowed just 2 runs over 6.2 innings. So even though this is not a huge sample size, there is reason to believe he can have a decent outing here.
As for Park Se-Woong, he is 1-0 against the Tigers and has yet to allow a run. This is over just 1 start, in which he pitched 6.0 innings of shutout baseball. The 13-3 score line on Tuesday could be a concern as maybe the offense will repeat that production; however, the starting pitchers seem to be more stable. As such, backing the under will be the play.
Doosan Bears vs Hanwha Eagles ML (-122)
On Tuesday morning, the Hanwha Eagles managed to win their game against the Doosan Bears 4-3. We had taken the Eagles +1.5, so an outright win ended up giving us a winner. The Eagles will look to make it 2 in a row on Wednesday and will start Nick Kingham. He has actually been one of their best starters this season, posting a record of 10-6 with an ERA of 3.17.
As for the Doosan Bears, the loss puts them in danger of falling into 5th place. They now have lost 2 games in a row and are just 1 game ahead of the Kiwoom Heroes for that final playoff spot. The Bears will start Choi Seung-Yong, who has not had a great season by any means. He has not recorded a decision, and his ERA is 5.68.
This looks to be another spot where backing the Eagles is more than worth a play–specially with Kingham on the mound, who has been consistent all season. For that reason, backing the Eagles to win will be the play.
For those of you looking for bigger payouts, play the best bets as a 3-team parlay–which pays out at +679.
Make sure you check out all of our picks for KBO action every single day!