NHL
Back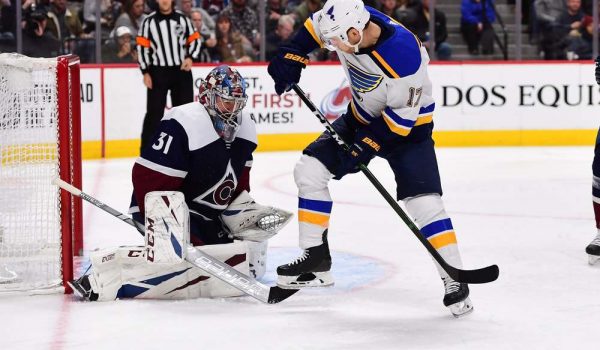 A look at the NHL playoff picture if the postseason started today
If sports resumes at a reasonable time in 2020 and the hockey season can be saved, what will the NHL do? Things are a bit more complicated than they are in the NBA, which would almost certainly go right into the playoffs. The NHL bases its standings on points as opposed to winning percentage, since overtime losses are a unique factor. Not every team has played the same number of games, so going right into the playoffs whenever the coronavirus crisis ends using the current standings is not a fair solution.
The NHL could rearrange the standings based on a points per game average. For example, right now the Columbus Blue Jackets are in eighth place in the Eastern Conference with 81 points. They have played 70 games. The New York Islanders are in ninth place with 80 points. They have played 68 games. Columbus is averaging 1.16 points per game. New York is averaging 1.18 points per game. Advantage: New York.
If hockey gets back in action sooner than expected (the NHL returning before July 1 is a +135 underdog), there could be enough time to continue the regular season such that every team eventually plays the same number of games—maybe not 82, but 70-something. Thereafter, a traditional 16-team Stanley Cup Playoffs would ensue.
The NHL could also rearrange the postseason format depending on time constraints, but for now let's take at how the bracket would look based on the current points per game standings.
Eastern Conference
(A1) Boston Bruins vs. (WC2) New York Islanders
As the Atlantic Division champions and owners of the best record in the East, the Bruins would face the worst of the two wild-card entrants. Can Boston go one step further than last year?
(A2) Tampa Bay Lightning vs. (A3) Toronto Maple Leafs
Tampa Bay and Toronto are two of the most talented teams in the business, but they would have to go head-to-head right away since they trail Boston in the Atlantic Division.
(M2) Philadelphia Flyers vs. (M3) Pittsburgh Penguins
This would be an intriguing intra-division, in-state showdown. The Flyers have been especially impressive this season, sitting just one point behind Washington in the Metropolitan Division.
(M1) Washington Capitals vs. (WC1) Carolina Hurricanes
The Capitals do not look as strong as they did en route to the Stanley Cup in 2017-18, but they are no slouch. They are second in the entire NHL with 240 goals scored.
Conference semifinals and finals
Are there any two teams in sports more familiar with each other than Washington and Pittsburgh? Probably not, but if the seeds hold to form round two would pit Washington against Philadelphia. On the other side of the bracket, Tampa Bay would run into Boston. From start to finish this looks like a rough path for the Lightning. Would they be able to play their way into an East finals against the Caps?
Western Conference
(C1) St. Louis Blues vs. (WC2) Nashville Predators
The defending Stanley Cup champions are formidable once again, ranking second in the NHL with 94 points—two clear of Central Division second-place competitor Colorado. St. Louis is +1000 to go back-to-back.
(C2) Colorado Avalanche vs. (C3) Dallas Stars
Colorado is without question a team on the rise, and its +46 goal differential leads the West (third overall in the NHL behind Boston and Tampa Bay). This is a tough task for Dallas.
(P2) Edmonton Oilers vs. (P3) Calgary Flames
Edmonton is right on the heels of Vegas in the Pacific Division and Calgary is not too far behind. This matchup could go either way, but Conor McDavid probably gives the Oilers an edge.
(P1) Vegas Golden Knights vs. (WC1) Vancouver Canucks
This is just the Golden Knights' third season in existence, but it is their third season of success. Vancouver stinks on the road and would have a hard time winning in Vegas.
Conference semifinals and finals
St. Louis vs. Colorado in the second round would be an absolutely mouthwatering matchup. The Avalanche came within one game of facing the Blues in last year's Western Conference Finals before falling short against San Jose. Seeing McDavid go up against Vegas would provide plenty of entertainment, as well. And a finals between the last two West champions—St. Louis and Vegas—would not disappoint, either.
Last updated: Tue 24th March 2020