March Madness - Conference championship odds and best bets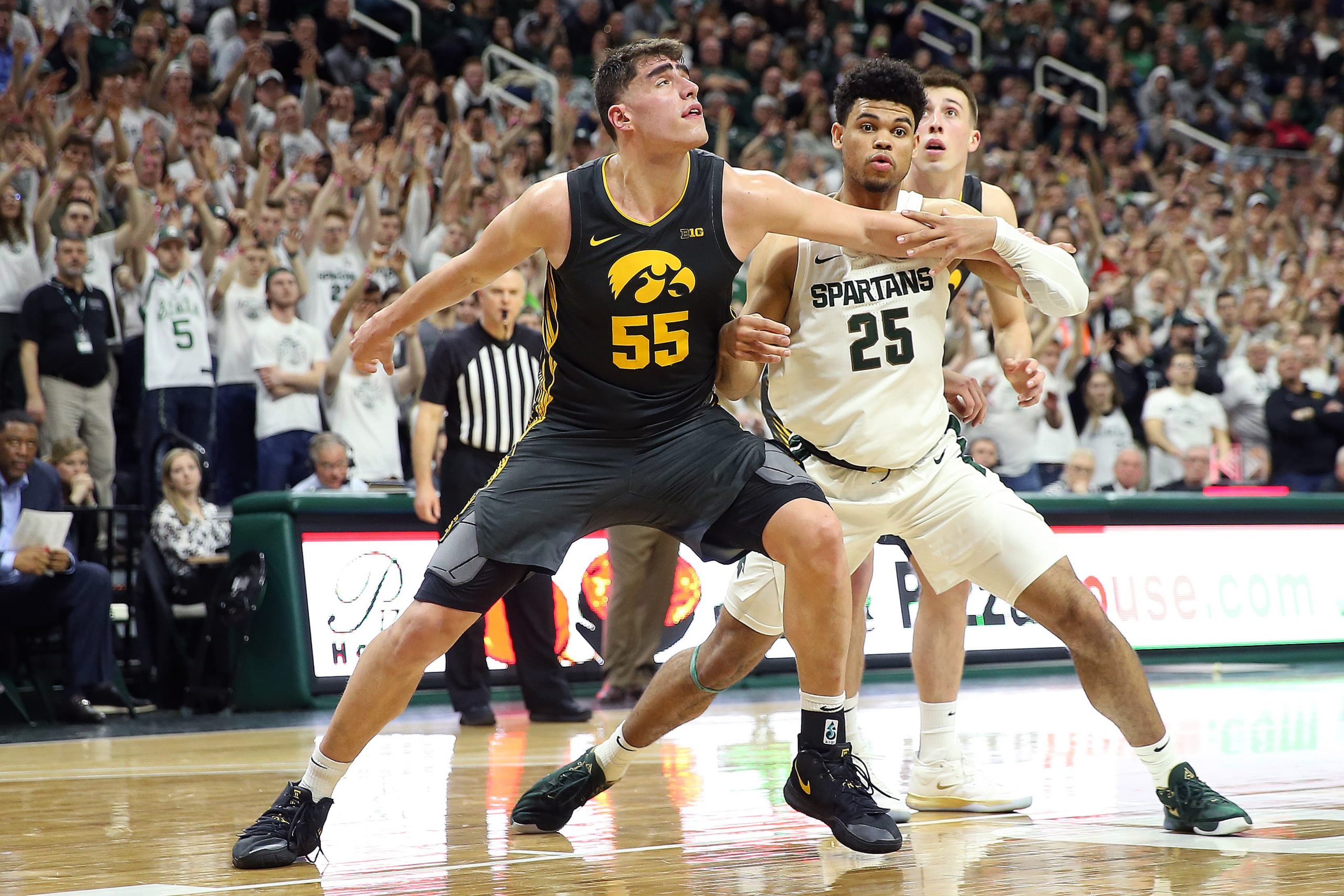 March Madness is rapidly approaching as the college basketball regular season winds down. This year's NCAA Tournament will be unlike any before it, taking place in a bubble. There's the potential for more craziness and upsets than ever, and it should be the best gambling weekend of the year.
But before we get there, there's still plenty of basketball left to be played, including with conference tournaments. Those conference tourneys are what we'll be looking at today, as we try to identify a few spots with value in the major conferences. Let's dive in:
Big Ten
Odds courtesy of DraftKings: Michigan +250, Ohio State +300, Illinois +425, Wisconsin +450, Iowa +500, Purdue +1500, Minnesota +2000, Indiana +6000, Maryland +10000, Michigan State +10000, Northwestern +15000, Penn State +20000, Nebraska +100000.
The Big Ten is the top conference in the nation this year, with four teams in the top seven of Kenpom. It's hard not to be impressed with how much Michigan and Ohio State have surpassed expectations, but I just don't see much value at their current prices.
Of the top-tier, the one that jumps out to me is Iowa +500. In a tournament setting like this, and with March Madness, what really matters is upside, and the Hawkeyes can catch fire in the blink of an eye. They have the most efficient offense in the nation per Kenpom, so they could easily get hot and just shoot everybody out of the gym for a few games in a row. I think they've got just as good a shot to win the conference tournament as the two favorites.
If you're looking for an extreme long-shot just to sprinkle a few bucks on, you could do worse than Penn State at 200/1. The Nittany Lions have a lot of upside and are capable of hanging with any team. They've played a ton of close games and have often led against the conference's top teams, so it wouldn't shock me if they got hot either.
PAC-12
Odds: USC +150, UCLA +200, Colorado +400, Oregon +540, Stanford +1500, Arizona State +2500, Utah +3000, Oregon State +10000, Washington State +10000, California +30000, Washington +30000.
It hasn't been a banner year for the PAC 12, although USC has been rising as the season has gone on and Colorado has looked great too. I can't believe UCLA's odds are so short considering Kenpom has them as the fifth-best team in the conference, and I don't think they're very good at all. When you dig into their record, an eye-popping number of their wins came by razor-thin margins, and that kind of luck isn't sustainable.
The play I love here is Oregon at +540. The Ducks (12-4) are being slept on, but if you're paying close attention you know there's plenty to be excited about here. They just got back junior guard Will Richardson, who played 30 minutes per game last year, after he missed the first 12 contests of the season. They've pretty much never had their full roster together, but that's about to change just in time with starting forward Eric Williams Jr. coming back any game now. They're a team that is peaking at the right time, which is a recipe for success in March Madness.
ACC
Odds: Florida State +300, Virginia +350, Louisville +375, Virginia Tech +420, North Carolina +570, Clemson +1500, Pittsburgh +2500, Duke +3000, Georgia Tech +4000, Syracuse +5000, Miami +6000, Notre Dame +8000, NC State +10000, Boston College +20000, Wake Forest +20000
This has been the most interesting season in the ACC in quite a while, but not for the reasons you might expect. The blue-bloods like Duke and North Carolina have been massive disappointments, leaving a bit of a power vacuum in the conference. Florida State and Virginia have been jockeying for the mantle of top team in the ACC all season, and the Seminoles just dominated the first head to head meeting.
Virginia has demonstrated that they can still smother weaker teams with their elite defense, but they've failed most of their tests against tougher competition. They got blown out by the two best teams they've played, Gonzaga and FSU, and even lost to Virginia Tech and San Francisco.
Florida State is now the favorite, but I still think they've got value at +300. They've got better than 1/4 odds to win, which is all we need to make it worth it mathematically. They've got by far the best offense in the ACC, they've already shown they matchup very well against Virginia, and nobody else has the upside to pose too serious of a threat.
Pickswise is the home of free NCAA basketball picks and predictions. We will provide predictions on both the side and totals for all of the power-conference and Top 25 games during the 2020-21 season.