March Madness daily update: Defenses of Michigan and Syracuse in fine form
From now through the end of March Madness, we will be providing a daily update with everything you need to know about the NCAA Tournament. Covering line movements to betting trends, statistics, quotes, and more, we will provide you with everything you need to know about all of happenings in Indiana.
With the first two rounds having come and gone, let's take another daily in-depth look at the Big Dance by previewing this weekend's Sweet 16 action.
Line movements
Move for the favorite
Alabama -4.5 to -6 vs. UCLA
USC -1 to -2.5 vs. Oregon
Baylor -6.5 to -7.5 vs. Villanova
Move for the underdog
Oregon State +7 to +6 vs. Loyola Chicago
Move for the over
Baylor-Villanova 138 to 140.5
Alabama-UCLA 143.5 to 145.5
Move for the under
Michigan-Florida State 146 to 143.5
Be sure to check out our in-depth line movement summary.
Public Money
In the previous March Madness daily update we focused on Arkansas vs. Oral Roberts and the Alabama vs. UCLA total. We have also discussed Syracuse vs. Houston and Gonzaga vs. Creighton along with totals for Baylor vs. Villanova and Loyola Chicago vs. Oregon State. Here we will highlight Baylor-Villanova ATS and the total for USC vs. Oregon.
Baylor -7.5 vs. Villanova
The public is all over Baylor in Saturday's matchup with Villanova, a No. 1 vs. No. 5 meeting in the South Region. A total of 69 percent of the money and 70 percent of the bets are coming in on the Bears -7.5. Bettors are also sprinkling a few bucks on the money -335 money line, with 70 percent of the handle and 74 percent of the wagers taking Baylor to win outright.
Baylor Bears vs. Villanova Wildcats preview and picks
USC vs. Oregon Over 138.5
Punters are also hammering the over in Sunday's Pac-12 battle between USC and Oregon, a No. 6 vs. No. 7 meeting in the West Region. Although "only" 60 percent of the handle is coming in on Over 138.5, 82 percent of the bets are going in that direction.
USC Trojans vs. Oregon Ducks preview and picks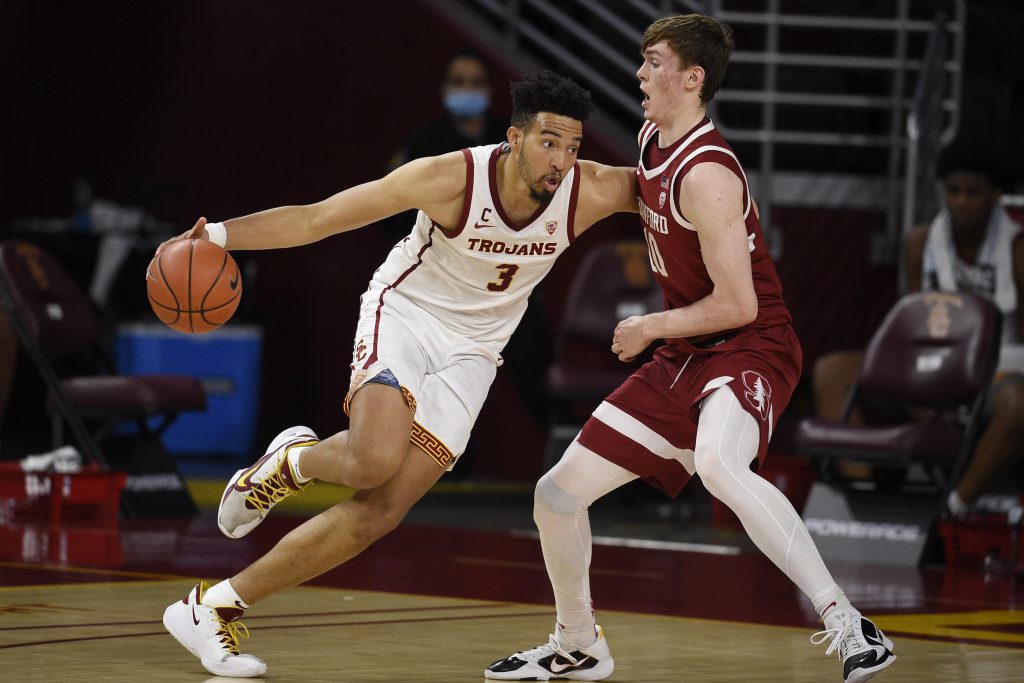 Stats of the Day
38.3 – Florida State's three-point shooting percentage this season
21.2 – Opponents' three-point percentage against Michigan through two games in the NCAA Tournament
Something will have to give when the Wolverines and Seminoles square off on Sunday. UM held Texas Southern to 1-for-12 shooting from beyond the arc before LSU went 6-for-21 on its three-point attempts. Florida State, however, ranks 17th in the nation in three-point shooting. M.J. Walker has made 43.6 percent of his threes this season and Anthony Polite is even better at 44.0 percent.
Michigan Wolverines vs. Florida State Seminoles preview and picks
Quote of the Day
"People don't see that zone. It's one thing to practice zone offense. It's another to go out there and go face that zone…. I almost feel like deep down Jim (Boeheim) wants you to make a few (three-pointers) early and keep shooting them—instead of going inside early and then it opens up the perimeter."
          — Former Providence head coach Tim Welsh on Syracuse's 2-3 zone
Syracuse's vaunted 2-3 zone has befuddled San Diego State and West Virginia so far in the Big Dance. Houston is next up on Saturday night in what should be an interesting matchup for the Cougars, who like to run a ton of pick-and-roll action on offense. That is not exactly something that will be able to with frequency against a 2-3 zone.
Houston Cougars vs. Syracuse Orange preview and picks

Pickswise is the home of March Madness Predictions. Check out all of our March Madness Picks, including daily March Madness Parlays throughout the NCAA Tournament.