March Madness daily update: Houston's dream draw comes to an end
Through the bitter end of March Madness (and it will be bitter, because the madness has been awesome), we will be providing a daily update with everything you need to know about the NCAA Tournament. Covering line movements to betting trends, statistics, quotes, and more, we will provide you with everything you need to know about all of happenings in Indianapolis.
With the Final Four coming up on Saturday evening, let's take another daily in-depth look at the Big Dance.
Line movements
Move for the favorite
Gonzaga -13.5 to -14.5 vs. UCLA
Move for the under
Baylor-Houston 135.5 to 134.5
Gonzaga-UCLA 145.5 to 145
Public Money
Here is where the early look at where the money is going in advance of the Final Four.
Baylor -5 vs. Houston

Per DraftKings, the public is all over Baylor in the first national semifinal between the Bears and Cougars. A total of 87 percent of the money and 78 percent of the bets are coming in on Baylor -5. That has come down a little from where it was earlier in the week, but clearly bettors still like the Bears. As for the -225 money line, 74 percent of the handle and 63 percent of the bets are backing Baylor to win straight up.
Baylor Bears vs. Houston Cougars preview and picks
Gonzaga -14.5 vs. UCLA
Bettors have been hammering Gonzaga throughout this NCAA Tournament and nothing is changing in the Final Four. Early money is on the Zags against UCLA, to the extent that the line has moved from -13.5 to -14.5. Despite the lofty spread, Gonzaga is getting backed by 81 percent of the handle and 70 percent of the bets.
Gonzaga Bulldogs vs. UCLA Bruins preview and picks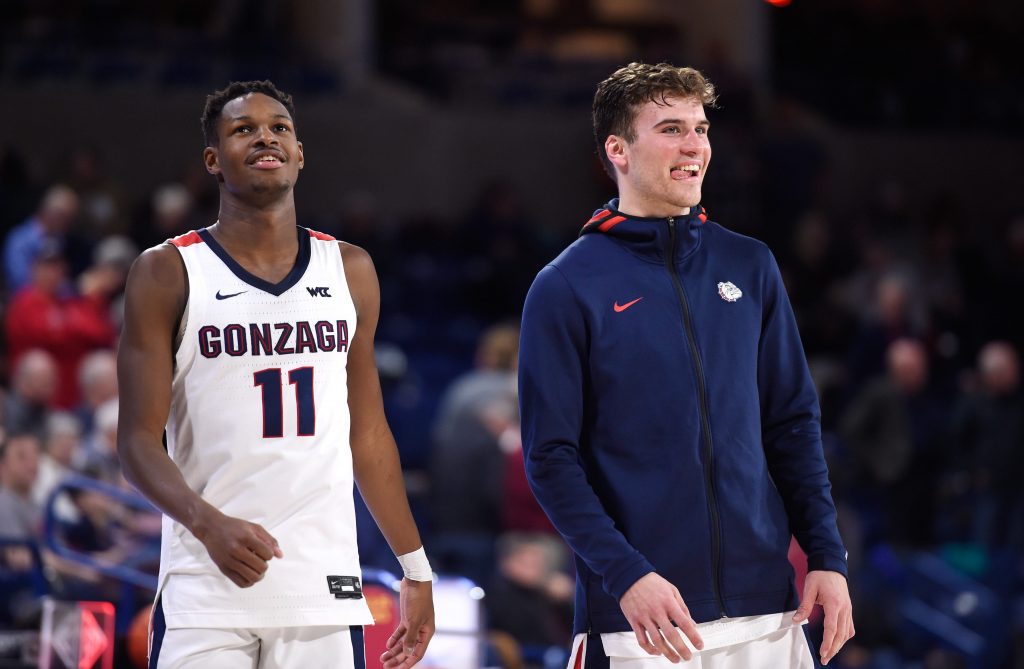 Stat of the Day
0 – The number of teams prior to this year's NCAA Tournament that had played entirely against double-digit seeds en route to the Final Four
Houston is the first team ever to play its way into college basketball's promised land against none other than double-digit seeds. The second-seeded Cougars successfully navigated their way through the Midwest Region with victories over No. 15 Cleveland State, No. 7 Rutgers, No. 11 Syracuse, and No. 12 Oregon State. It's safe to say their favorable draw ends in a big way with a test against No. 1 seed Baylor in Saturday's first semifinal. The Bears are the No. 2 overall seed behind Gonzaga.
Quote of the Day
"Everyone wants us to keep moving forward, but that's not how we roll. This is a heck of an accomplishment. We're going to take it and savor it for what it is. That doesn't lessen our desire to win…the next game, or win two more games. We're wise enough to know these are really, really special times. These are great accomplishments, and they need to be celebrated. That's how we're approaching it right now."
— Gonzaga head coach Mark Few on advancing to the Final Four
It may not be easy to put those words into action when you are such a heavy favorite to win it all, but Few is certainly saying the right things. Simply making it to the Final Four is a huge accomplishment. After all, Final Fours do not exactly grow on trees for teams from the West Coast Conference—not even for Gonzaga. This is just the program's second appearance in the national semifinals, having previously finished runner-up in 2016-17 to North Carolina.

Pickswise is the home of March Madness Predictions. Check out all of our March Madness Picks, including daily March Madness Parlays throughout the NCAA Tournament.